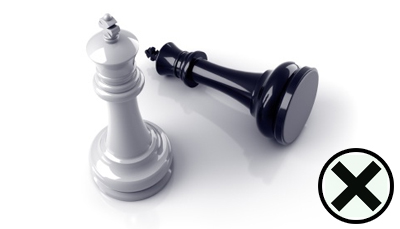 After more than 5 years of arbitrary detention in the UK Ecuadorian Embassy, it looks like there could be light at the end of the tunnel for Wikileaks founder, Julian Assange. Yesterday he posted an image of a seemingly random move from a game of chess. The move is in fact from the ,
Jose Raul Capablanca (whites) vs Frank James Marshall (blacks)
game, which took place on 10/23/1918 in New York city.
Source
This game is a well known one of chess in the chess world, and lead to the birth of the
Marshall Attack
. It's an opening move that's said to have taken Marshall many years to master before his game against Capablanca. By all accounts once the attack was played out it was looking as though Marshall was going to win the game. But Capablanca ended up turning it around a few moves later to take a comfortable win. below is a little bit of history about the 2 players.
(born Nov-19-1888, died Mar-08-1942, 53 years old) Cuba
José Raúl Capablanca y Graupera was the third World Champion, reigning from 1921 until 1927. Renowned for the simplicity of his play, his legendary endgame prowess, accuracy, and the speed of his play, he earned the nickname of the "Human Chess Machine".
(born Aug-10-1877, died Nov-09-1944, 67 years old) United States of America
Frank James Marshall, born in New York City on August 10, 1877, was United States champion from 1909-1936 and a respected international competitor for the first quarter of the 20th century. He began international play by winning the Minor tournament at London 1899. In his major tournament debut at Paris 1900, Marshall finished =3rd with Geza Maroczy, defeating World Champion Emanuel Lasker in their individual game.

Several opening variations are named after him, most notably Ruy Lopez, Marshall (C89). Though his use of it in Capablanca vs Marshall, 1918 resulted in a loss, the gambit is still studied today and has been played by some of the world's leading players. Many prominent players avoid it as White, believing that there is no way to get a meaningful advantage against it.
The particular move Julian Assange Tweeted is the 24th move out of the 36 move game. This move is an especially important one in the game for Capablanca (whites) as it was the first time he was able to successfully get his King (c,2) to safety after fending off Marshalls opening attack. From this point Capablanca was able to free up his rook (A,1) a few moves later which eventually helped him to win the game. Here's a great video which explains the whole game from start to finish, in detail.
I think chess is a perfect analogy for what has been going on here for the past 5 and a half years. So, does this mean that the tables are starting to turn for Assange in this elaborate game of geopolitical chess. Could it be that in just a few moves time the editor of Wikileaks will be able to walk free from Ecuadorian Embassy.
Source
It would seem that after being granted Ecuadorian Citizenship, and the Ecuadorian Prime Minister looking for an independent country or person to mediate talks between the US, UK, and Ecuador, Assange certainly now looks to be in a strong position going into the final few moves.
---

FORTIFIED
Steemit | Gab | Twitter
THANK YOU FOR READING
- If You Would Like To Help Me Make More Great Original Content Please Consider Upvoting and Re-Steeming -