The Hens Are Up to No Good...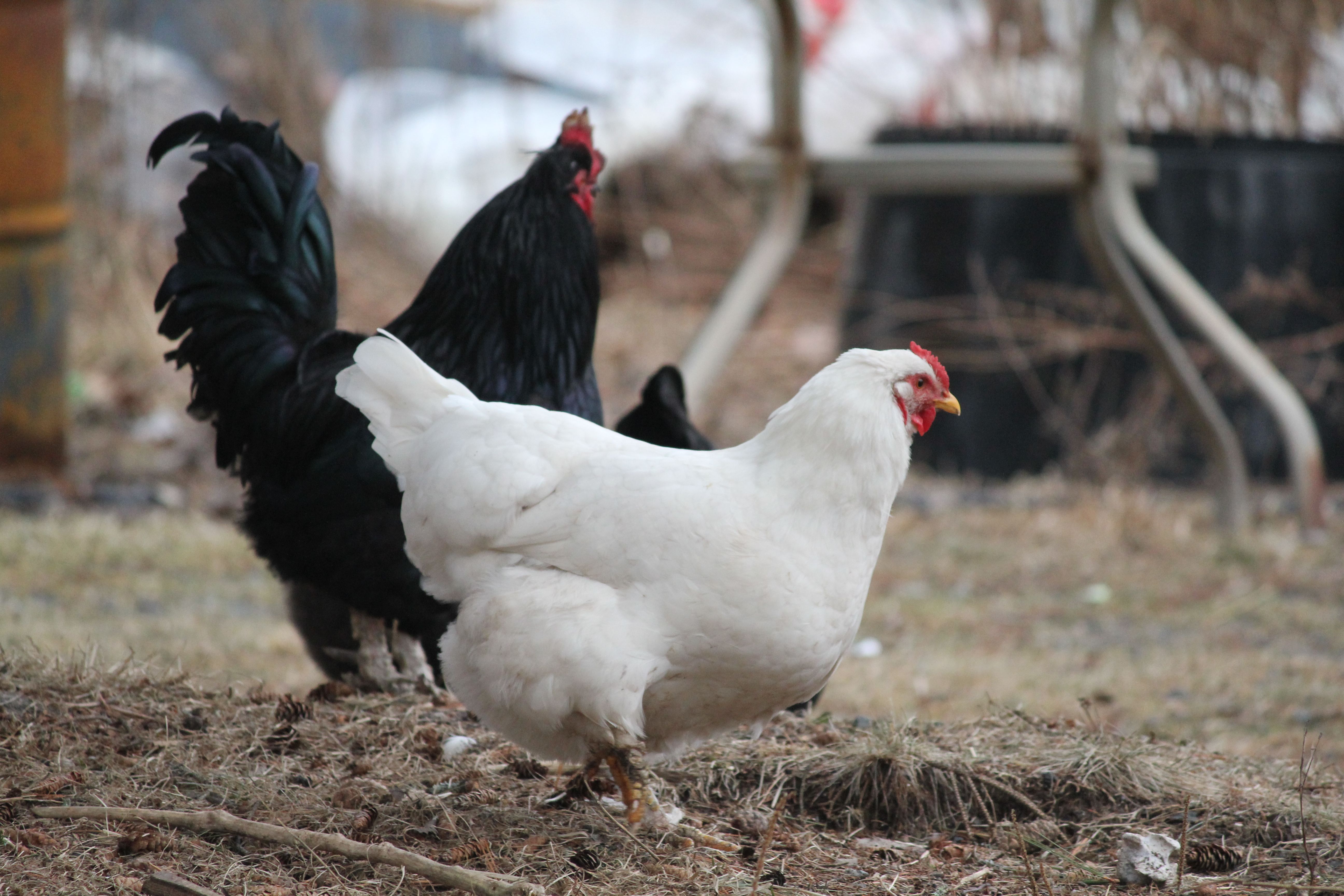 Mr. Pendock (bless his soul) tries to keep the girls in line, but it's 30 to 1 so he fails a lot.
I'm home with Kiedis again, he wasn't feeling well in the morning, as an update though, he really was in great spirits tonight, thanks for all of your kind wishes yesterday for him to get better. <3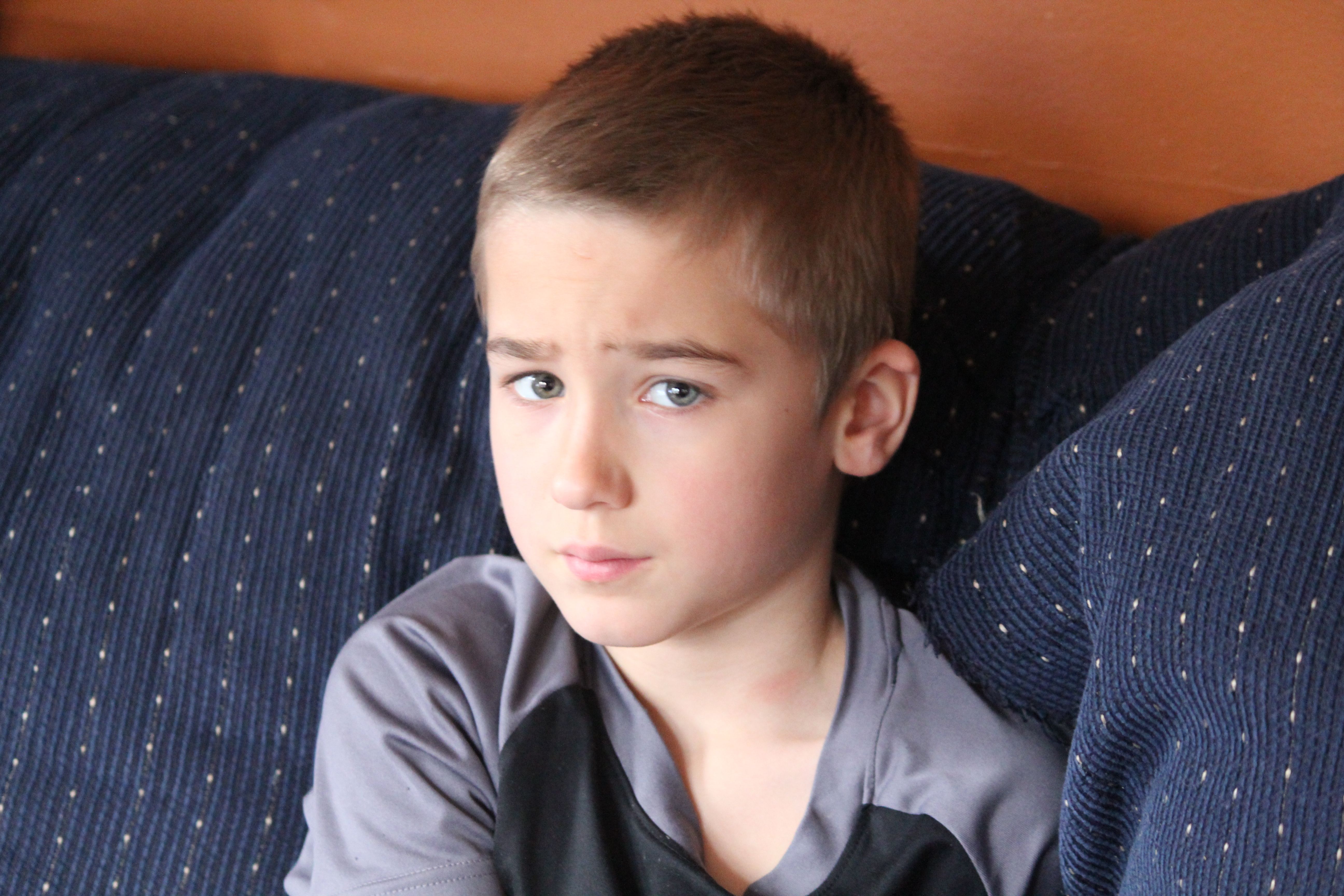 Also thanks @amymya for bringing over some homemade cough syrup, that helped him a lot it seems to be working!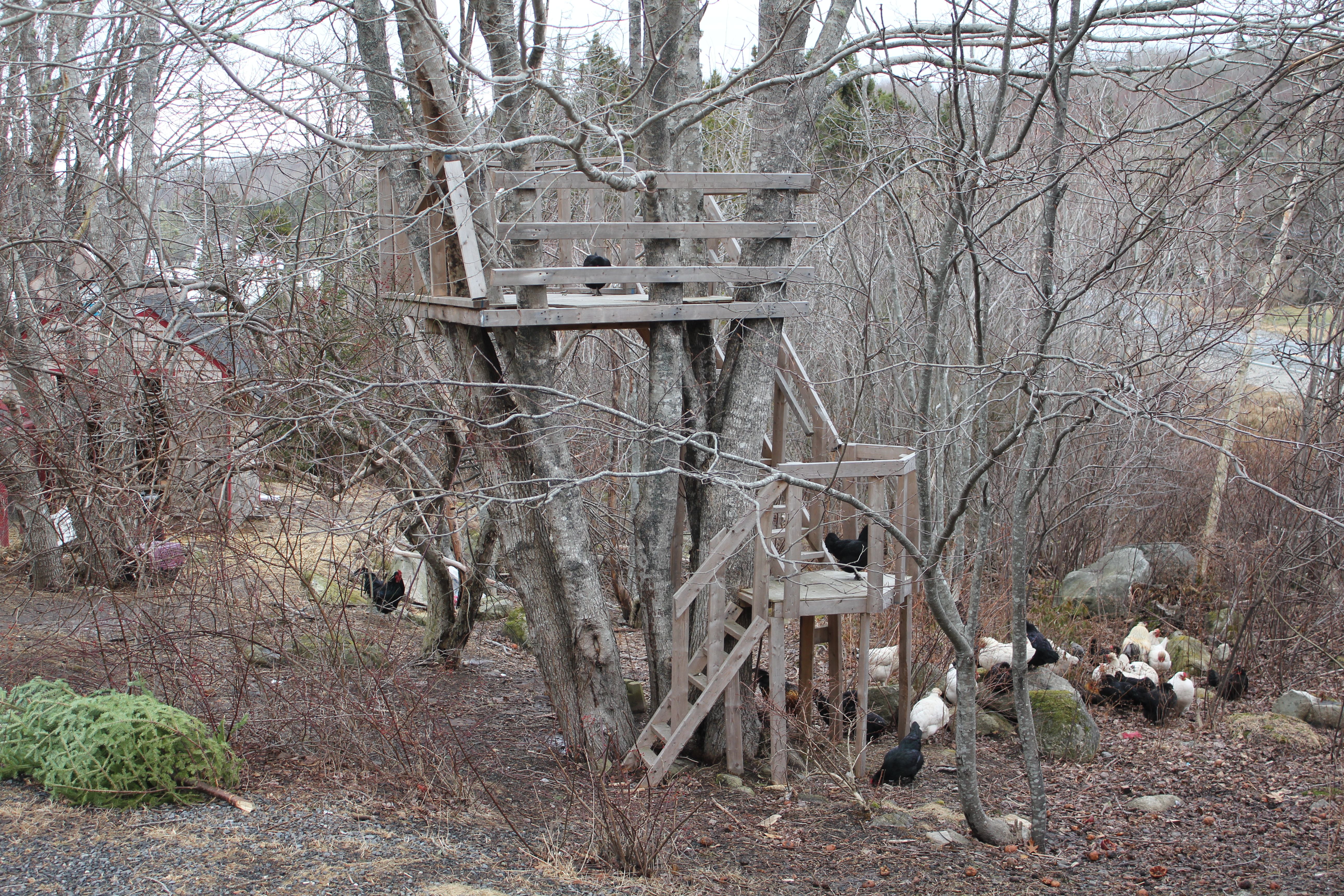 See that tree house way up in the tree. A couple of the girls decided to go up to the top. After more than a year they have expressed no interest in the tree fort until this afternoon. I have a feeling this will be a daily adventure now. Good for them, a new place to explore! More fun. Maybe not so good for my sons though...those stairs are going to be slippery now...this may not be a good idea after all...(Haha welcome to the mental process of a Libra).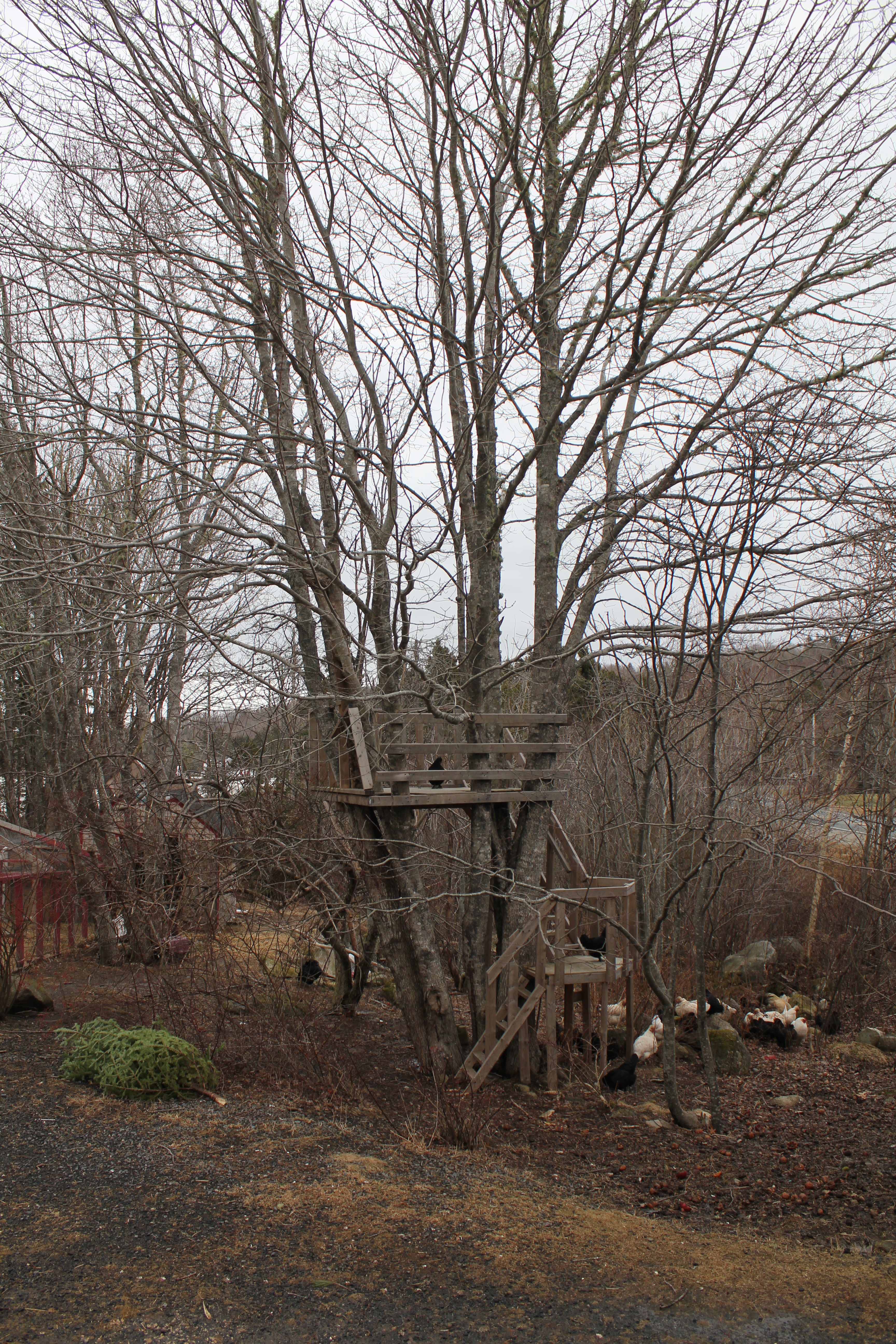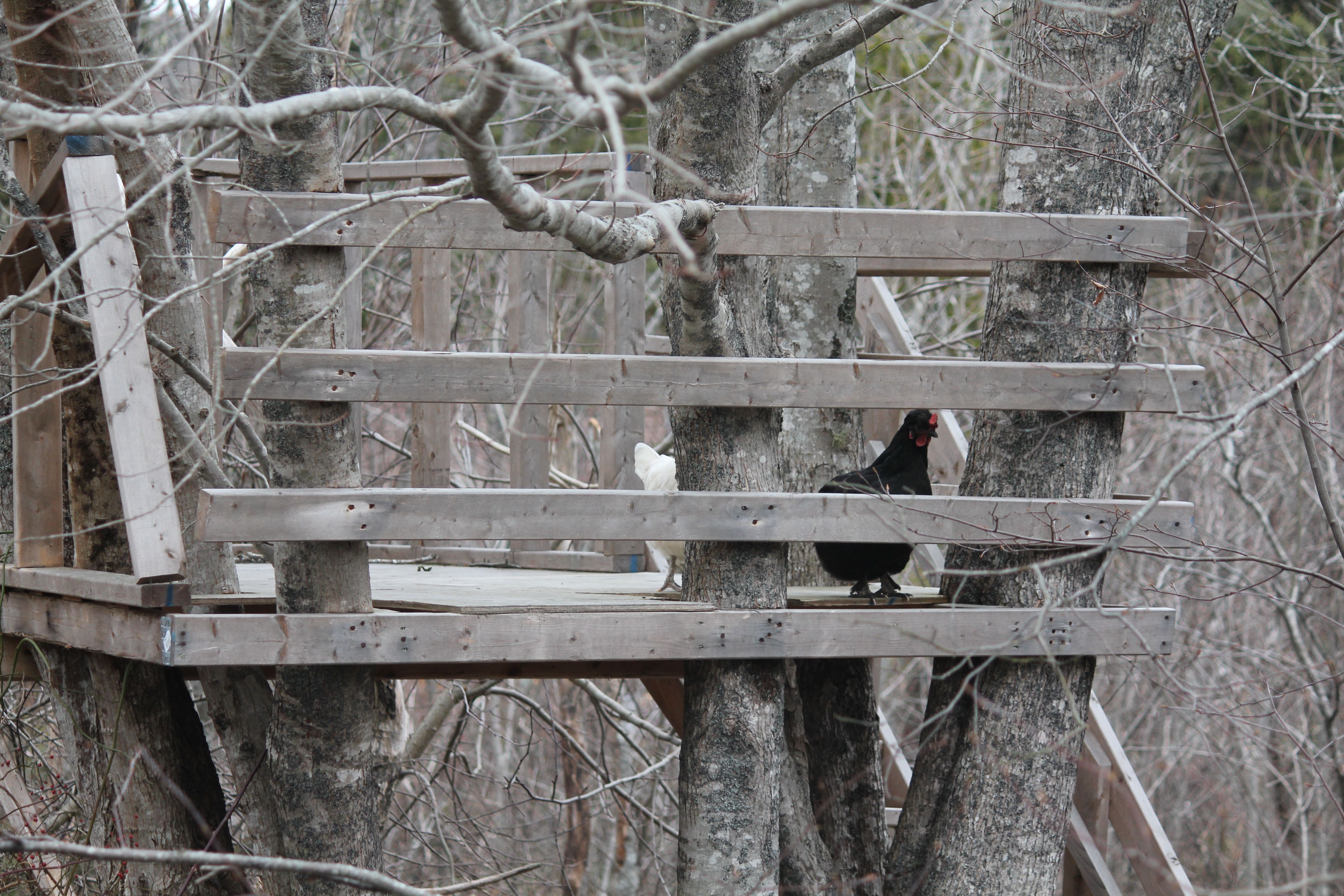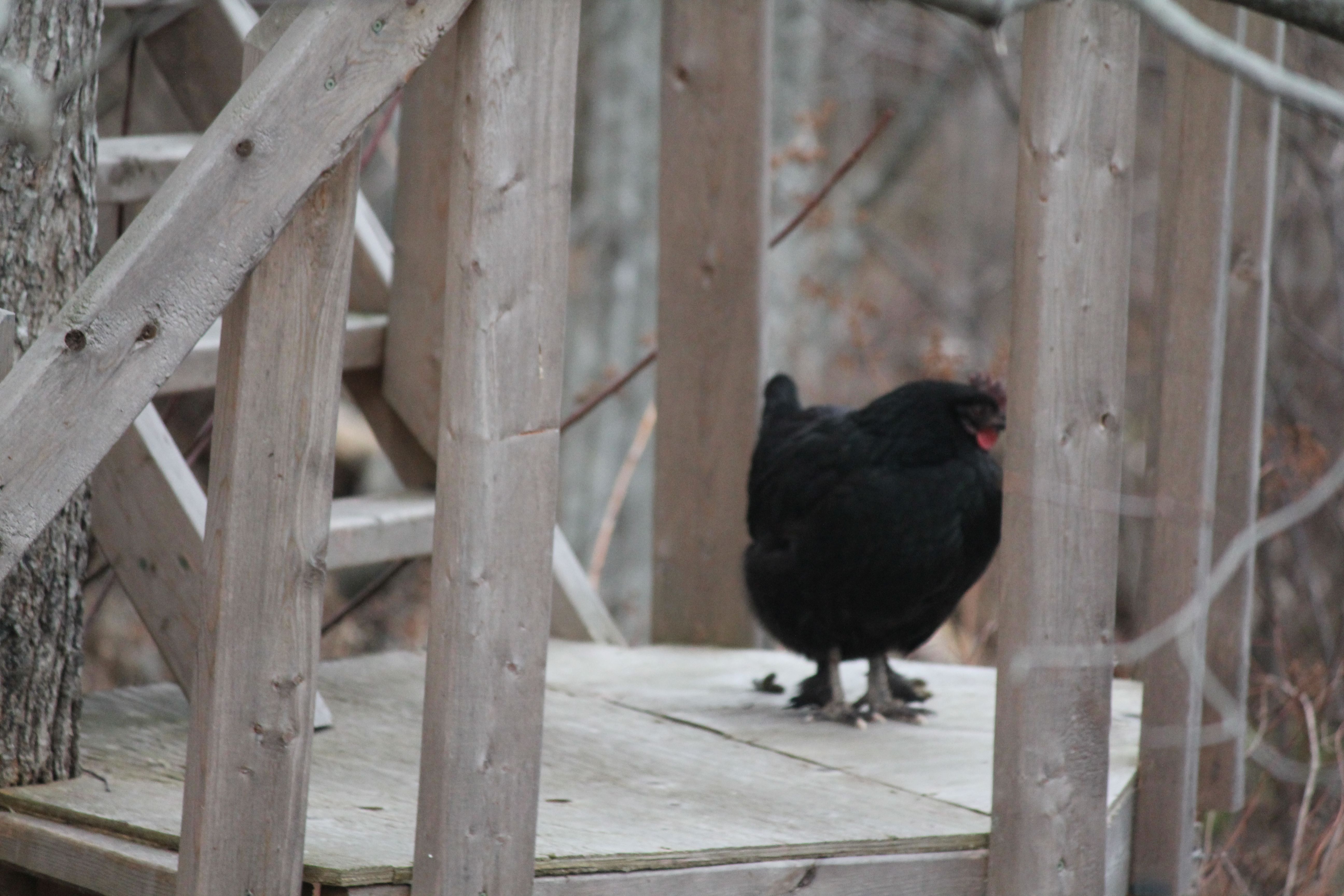 Darth Layer, on the first landing, scouting for buzz killers.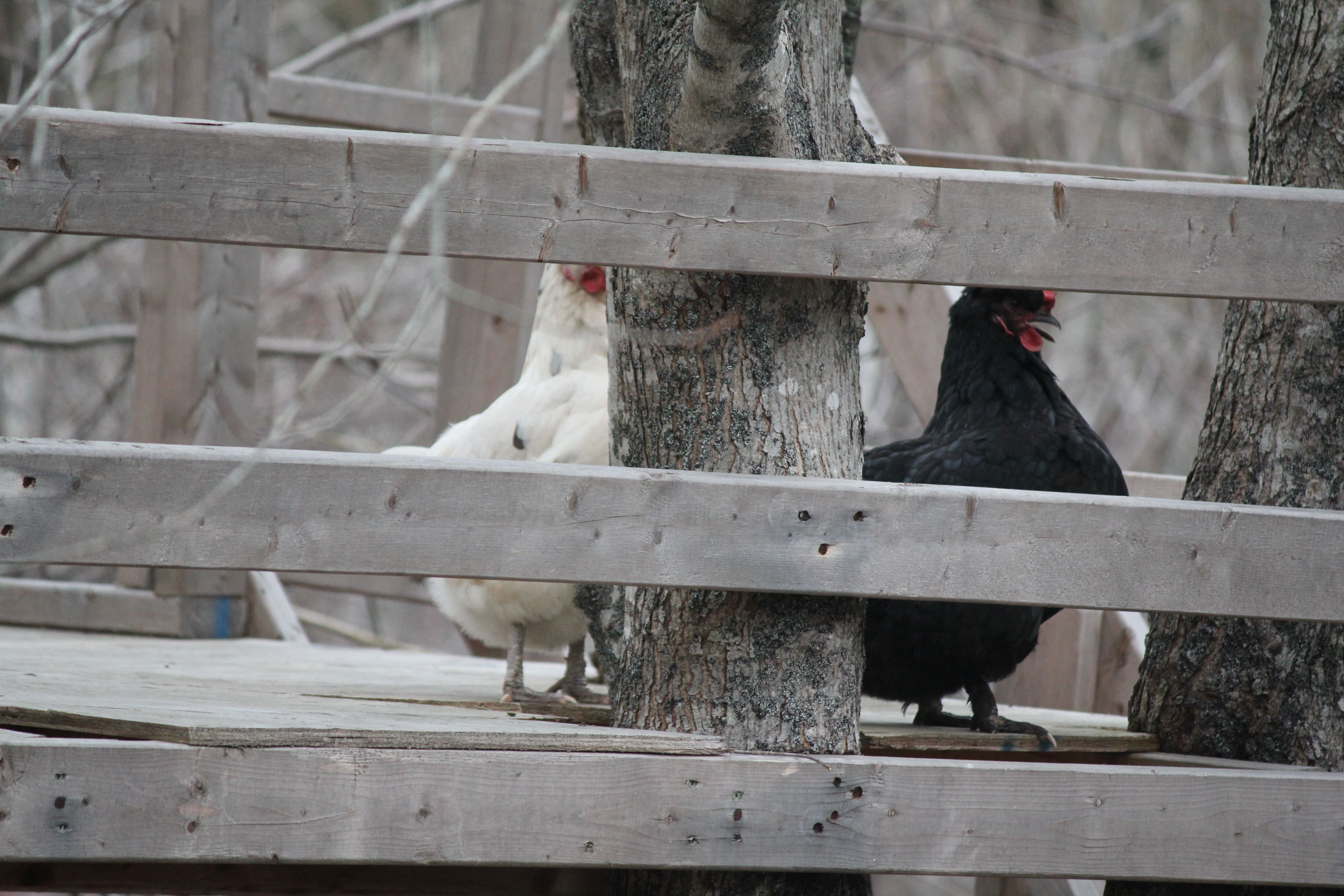 Dark Flame and The Queen in the Penthouse.
We are so high right now man...
No Roosters Went to the Penthouse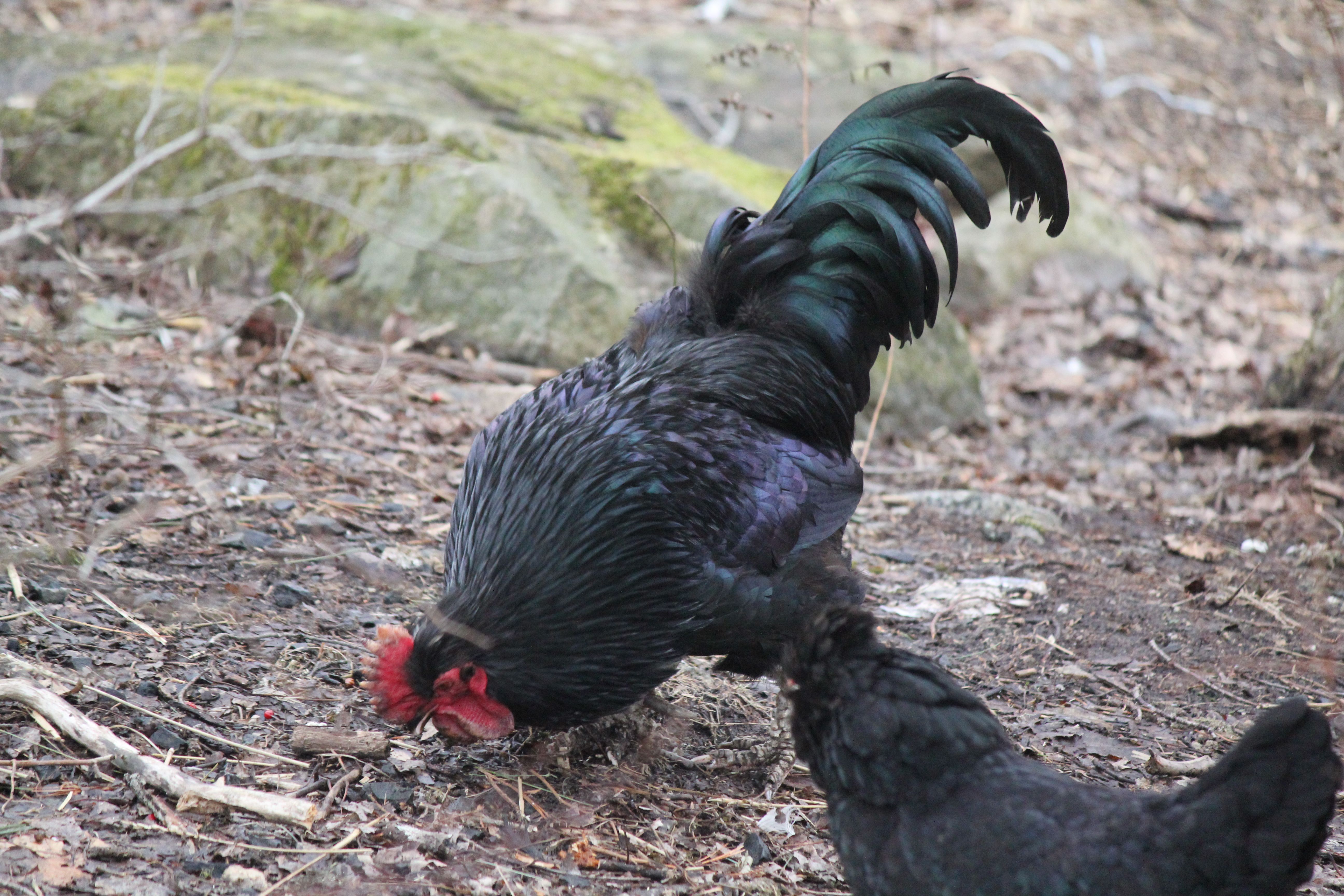 I assume because the majority of the hens were on the ground, so the Roosters stayed down to protect the majority.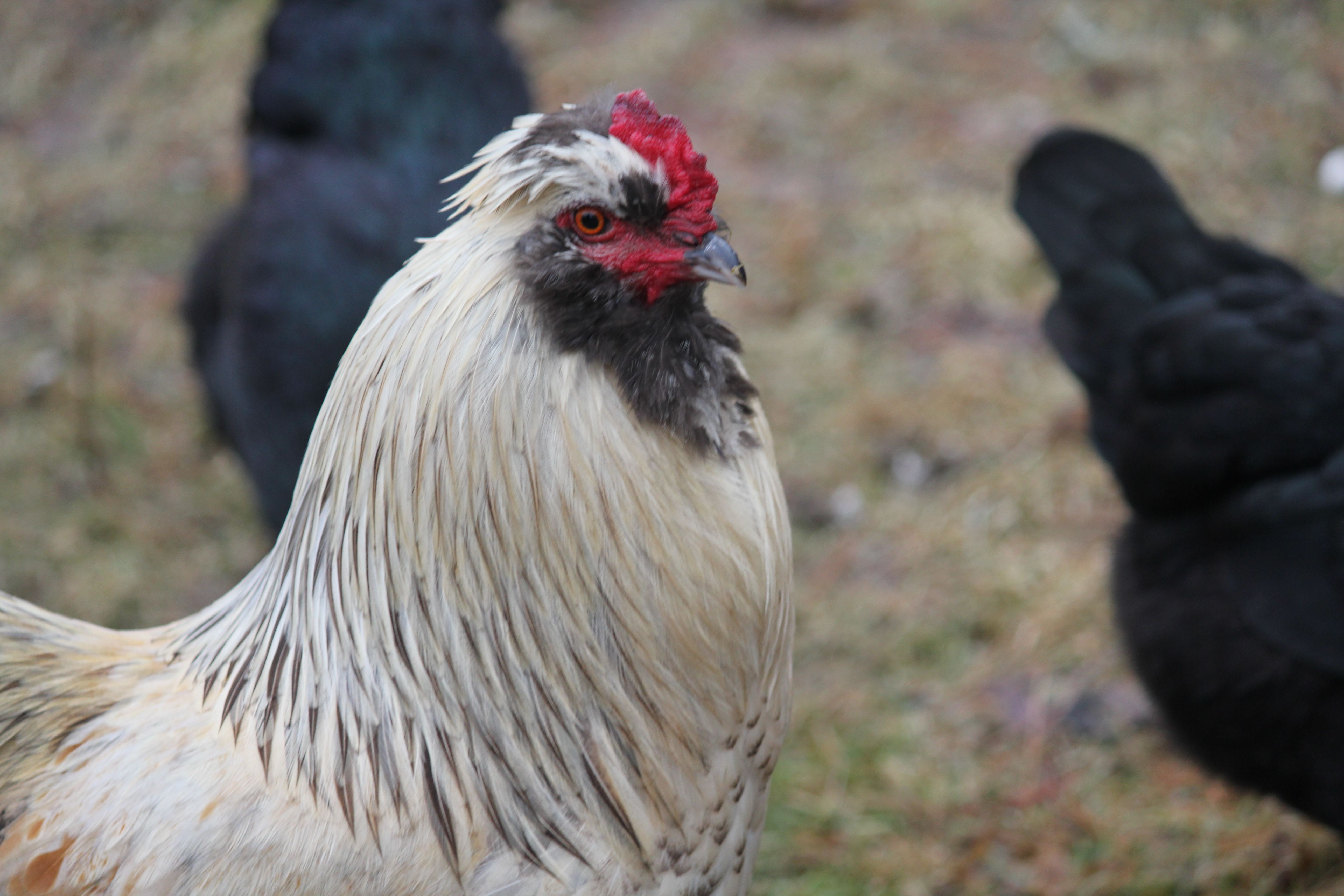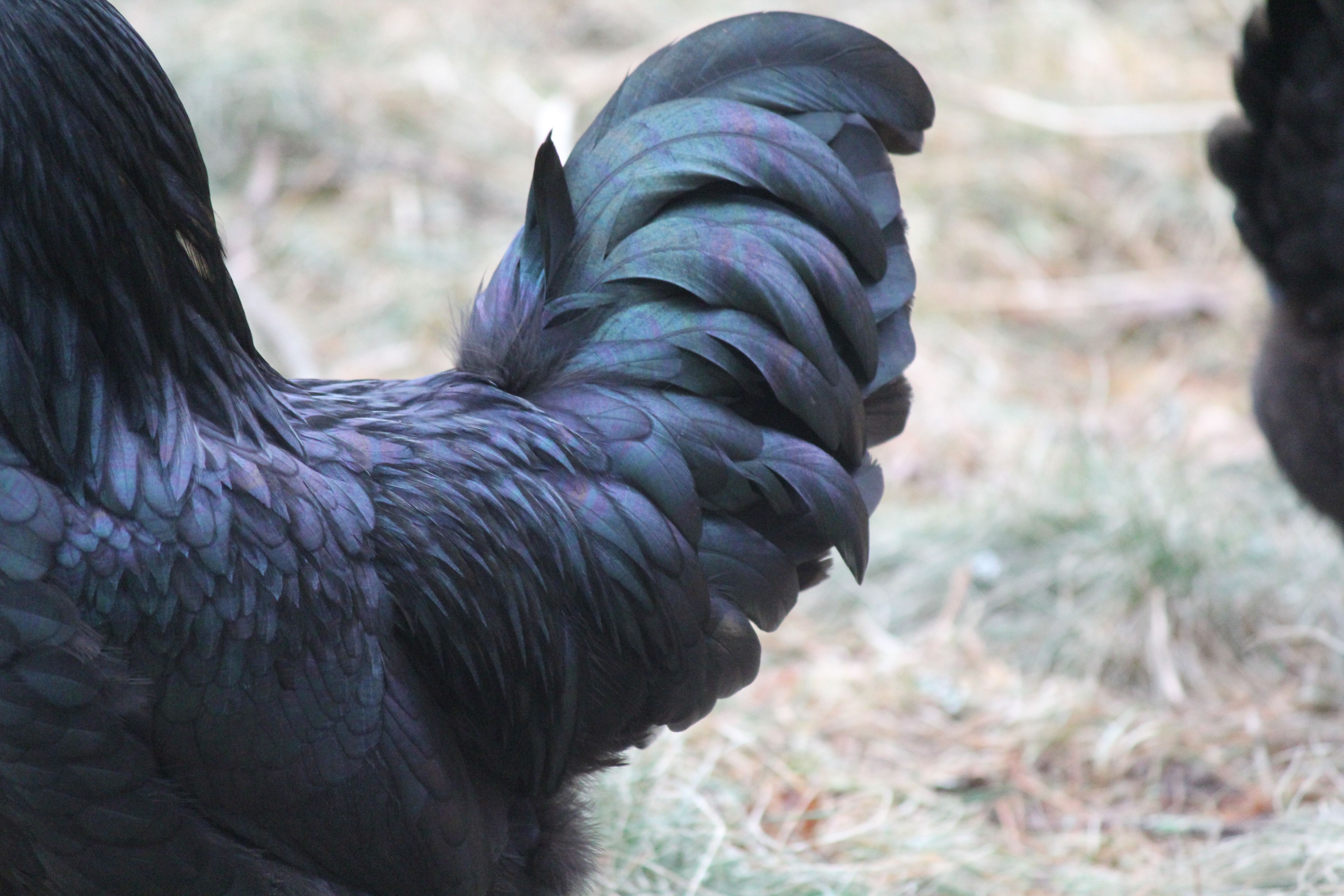 Check out the beauty of that tail hey? That's Hercules' tail, he's Mr. Pendock's son if you couldn't tell ;)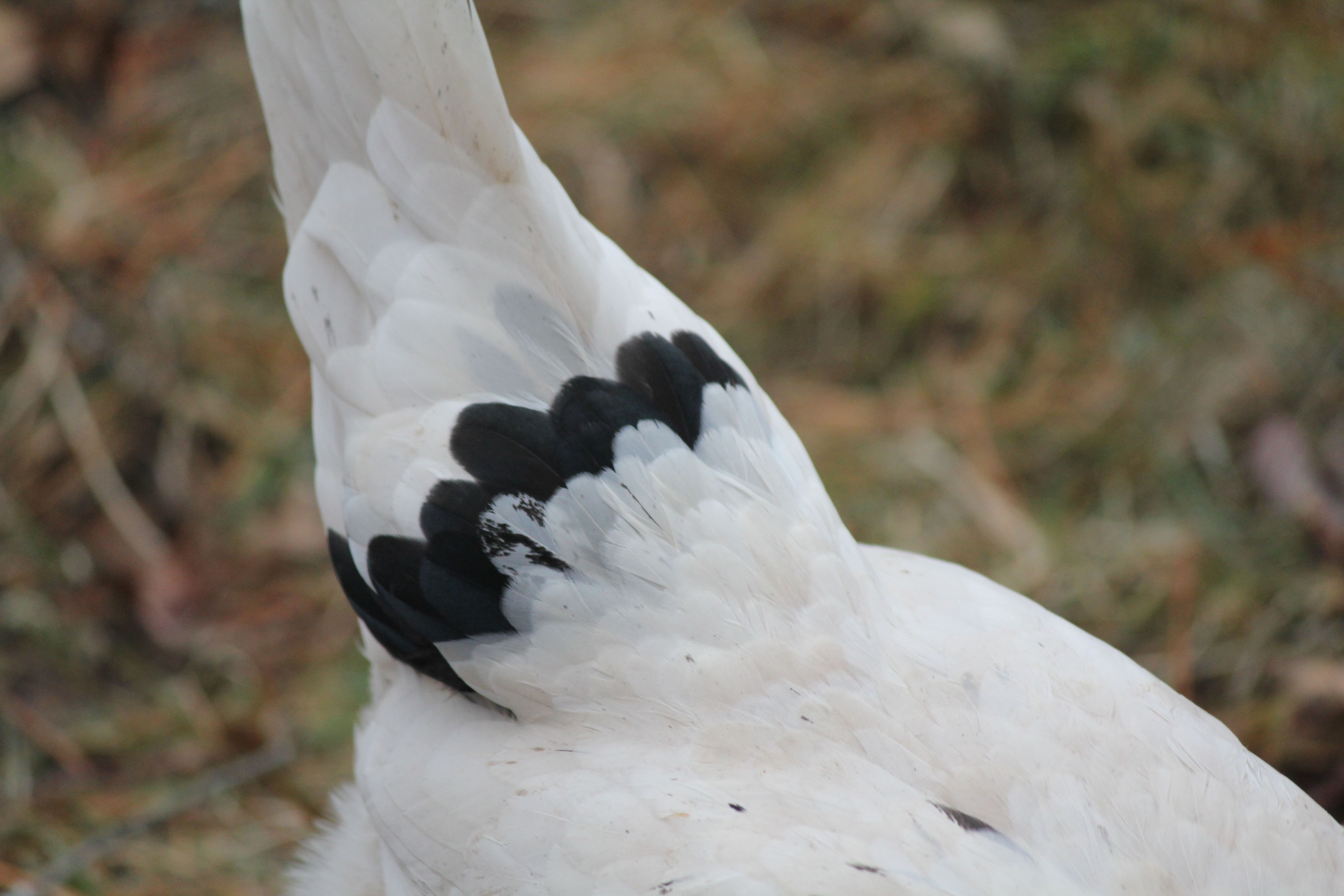 James Bond has a beautiful tail too for a hen <3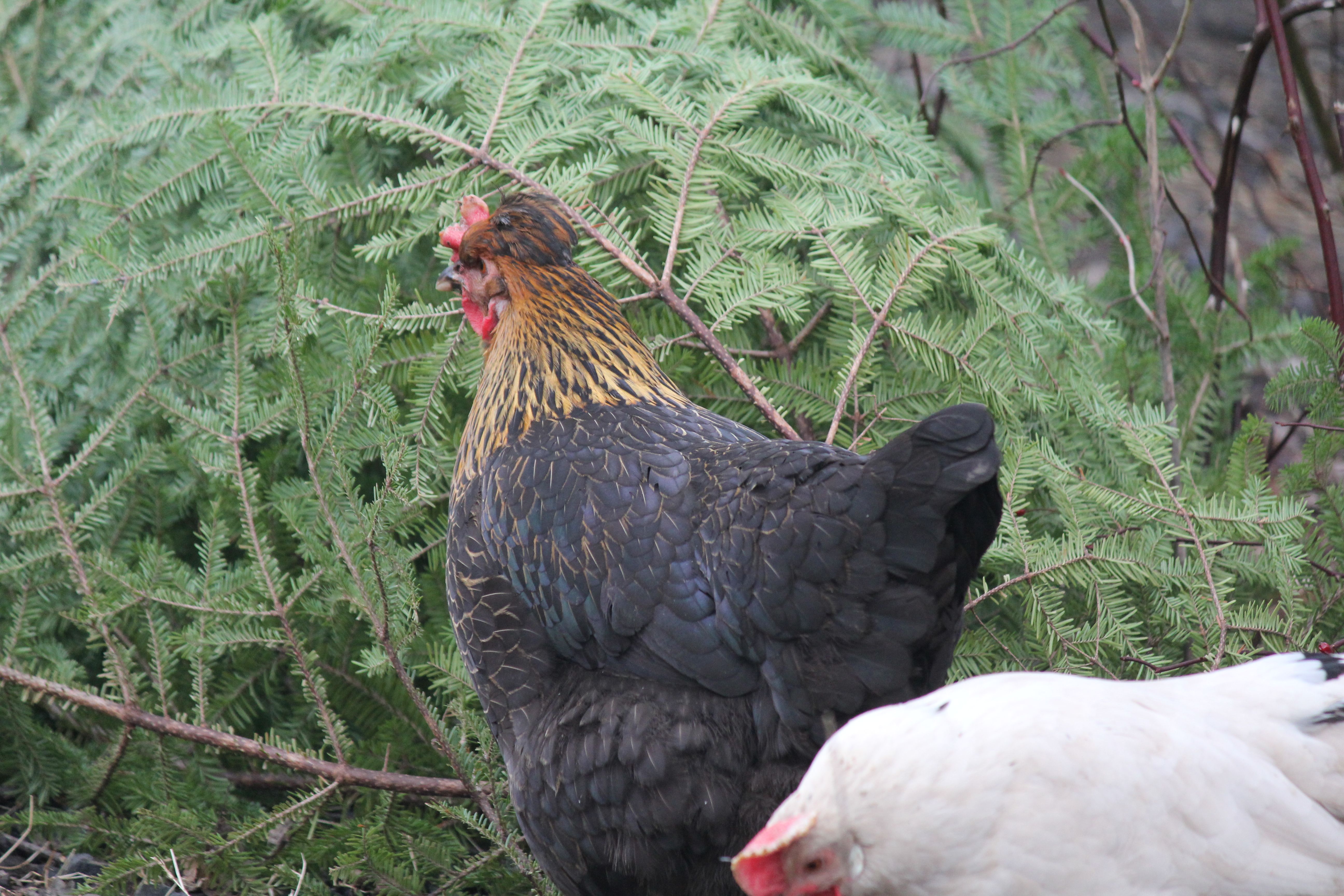 The Punisher eating Spruce needles because that my friends, is how Metal she is. Mic drop.
Let's Go Down to the Ocean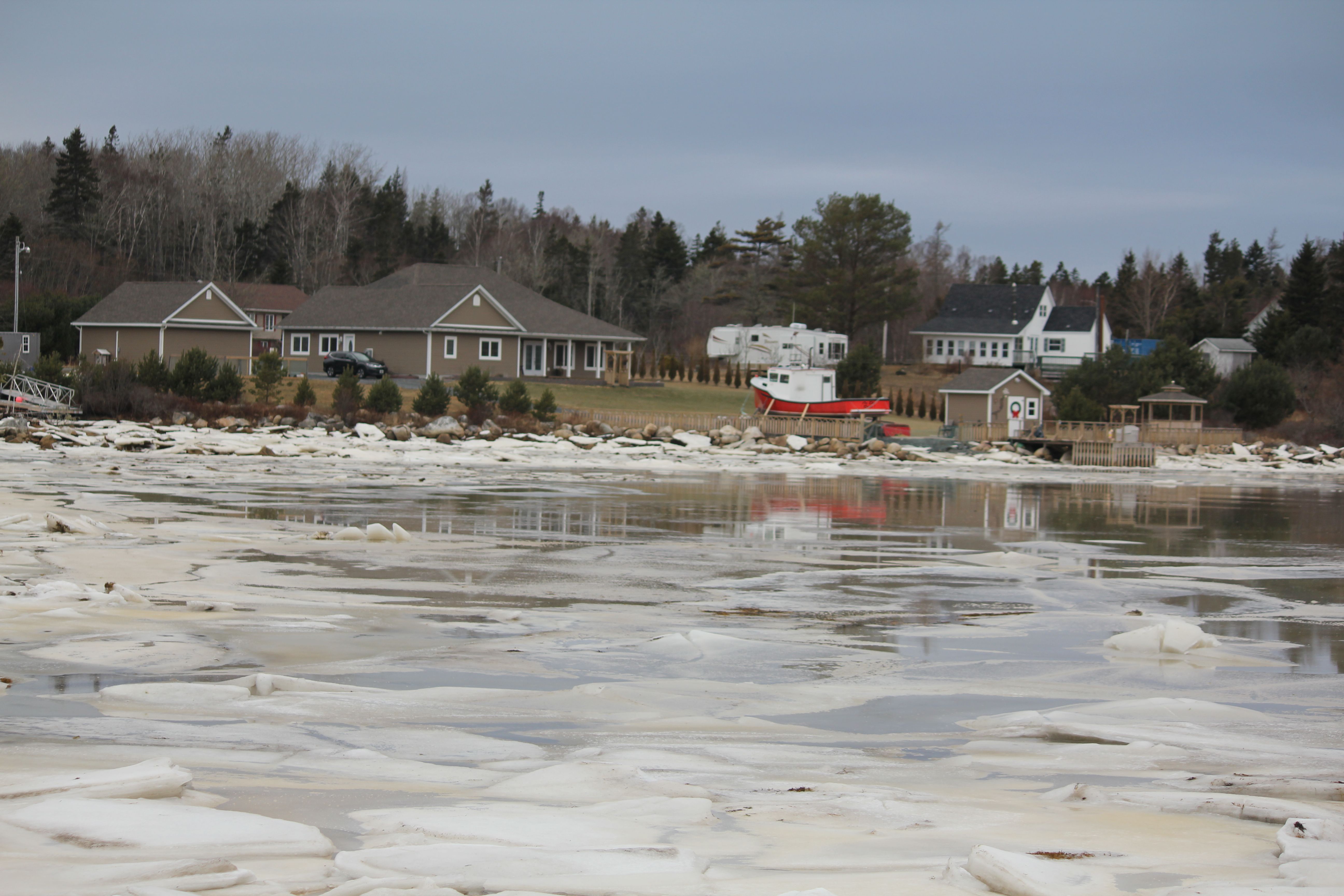 A beautiful warm day, a lot of melting happening near shore.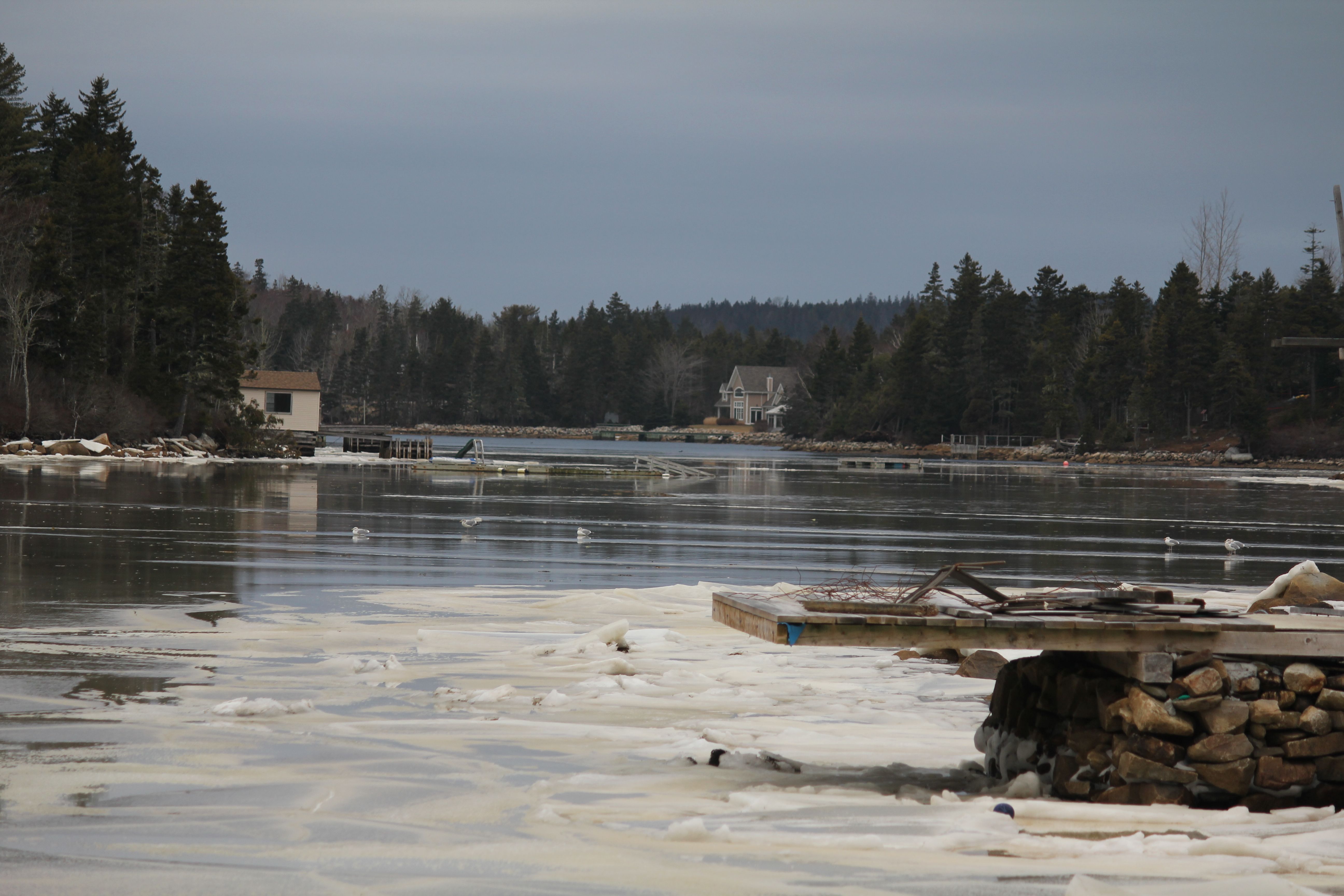 Gulls off in the distance chilling on the ice...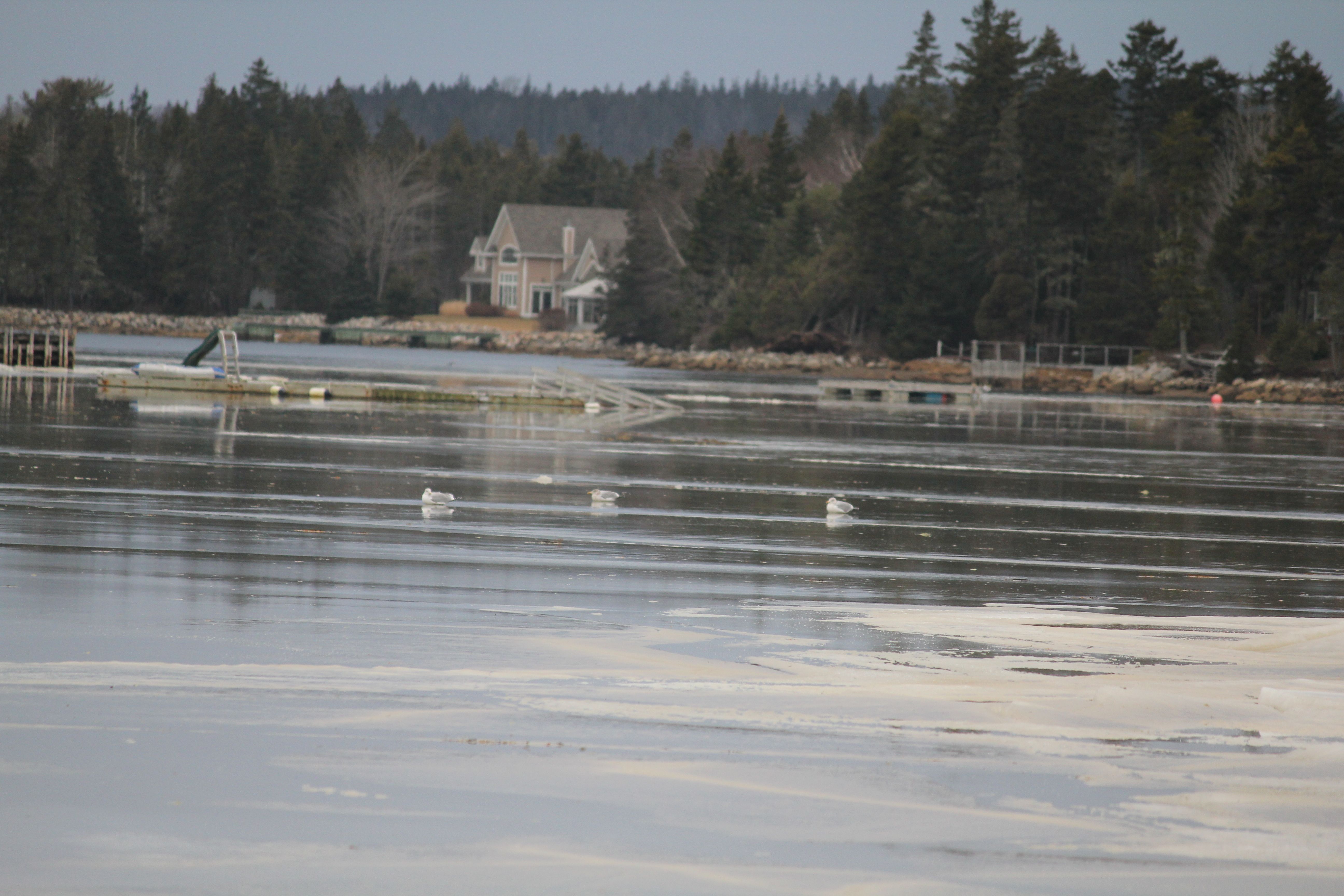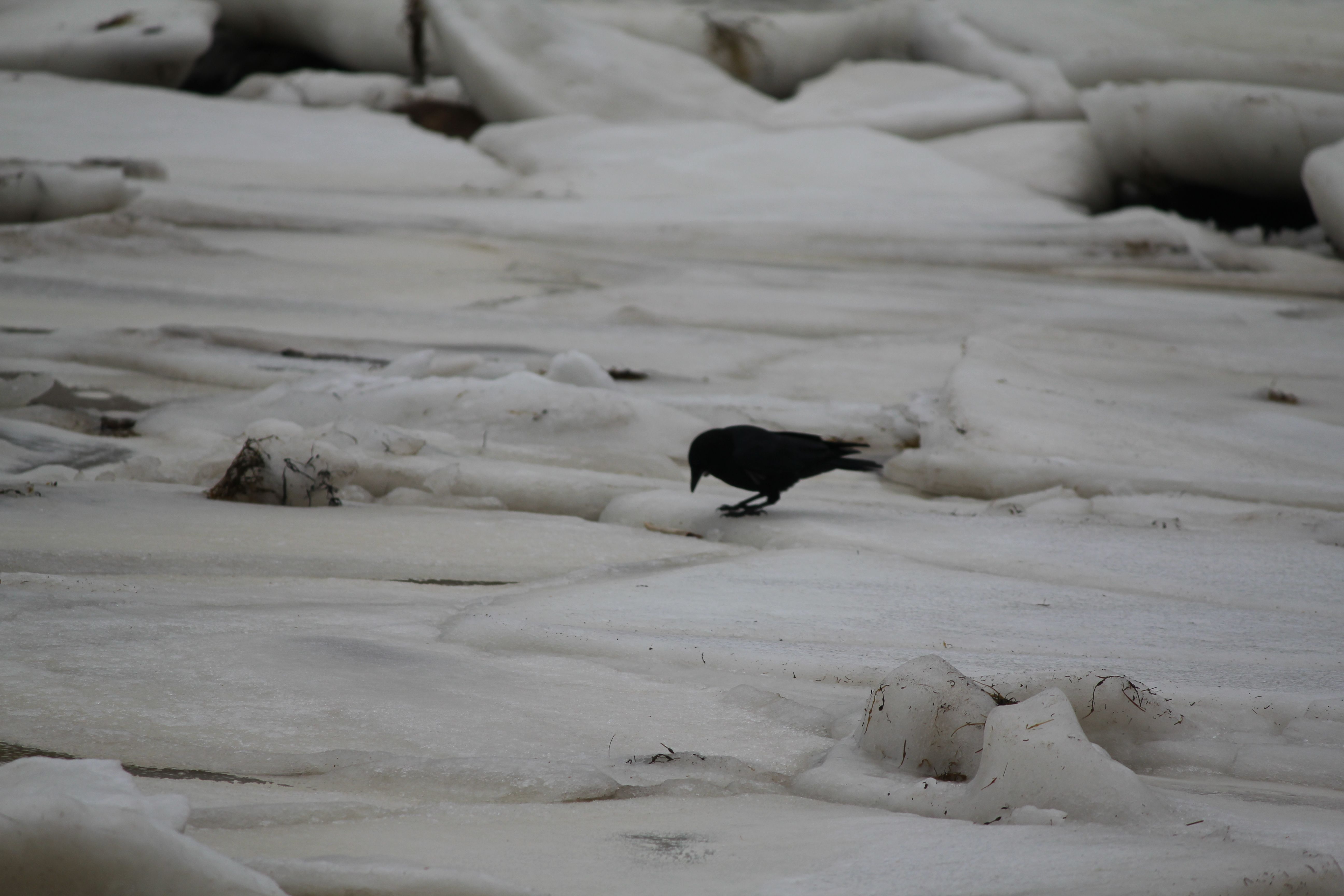 Our black winged Brothers, never far from us in the Winter...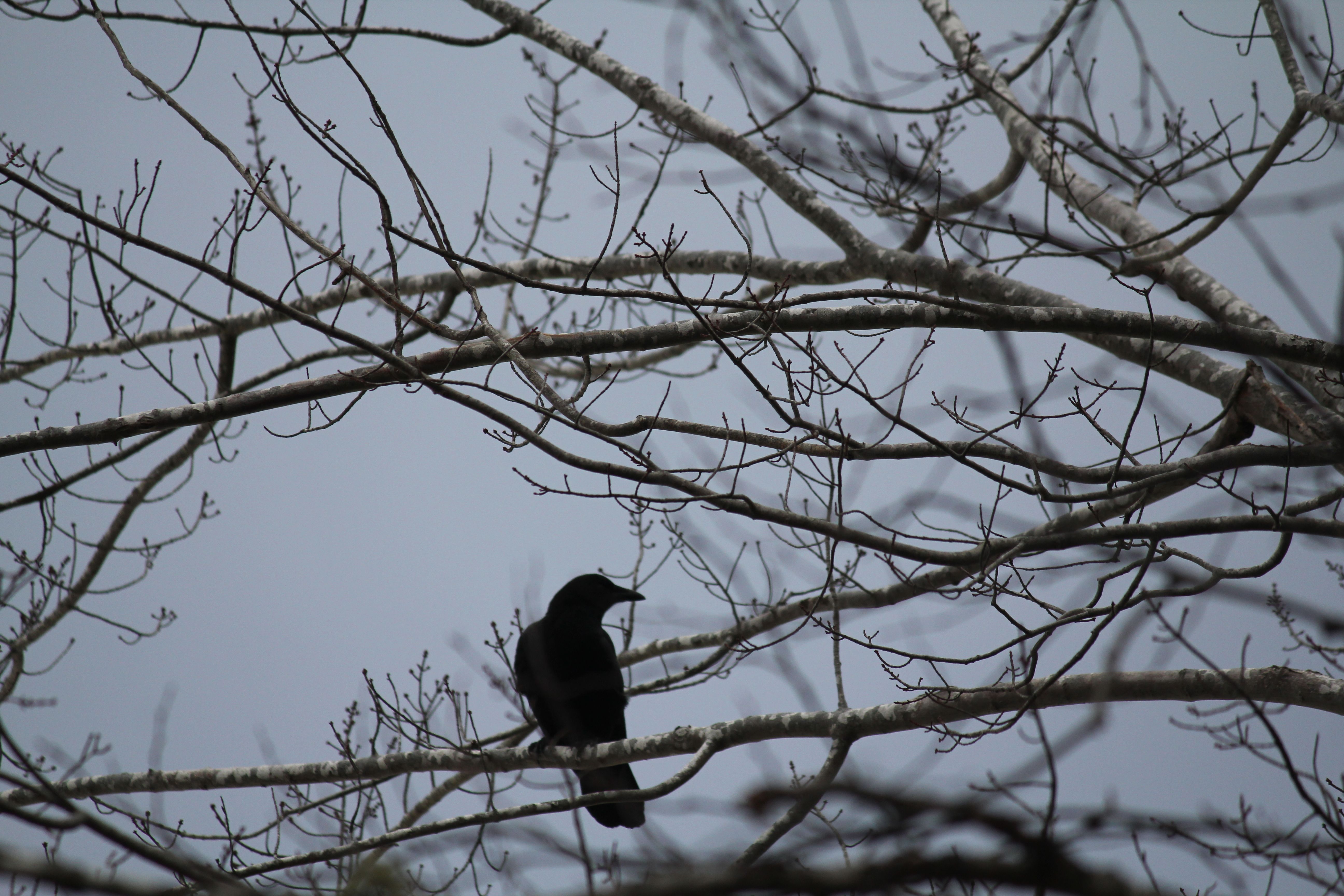 1...2...3...Three crows in three trees, on highway 333.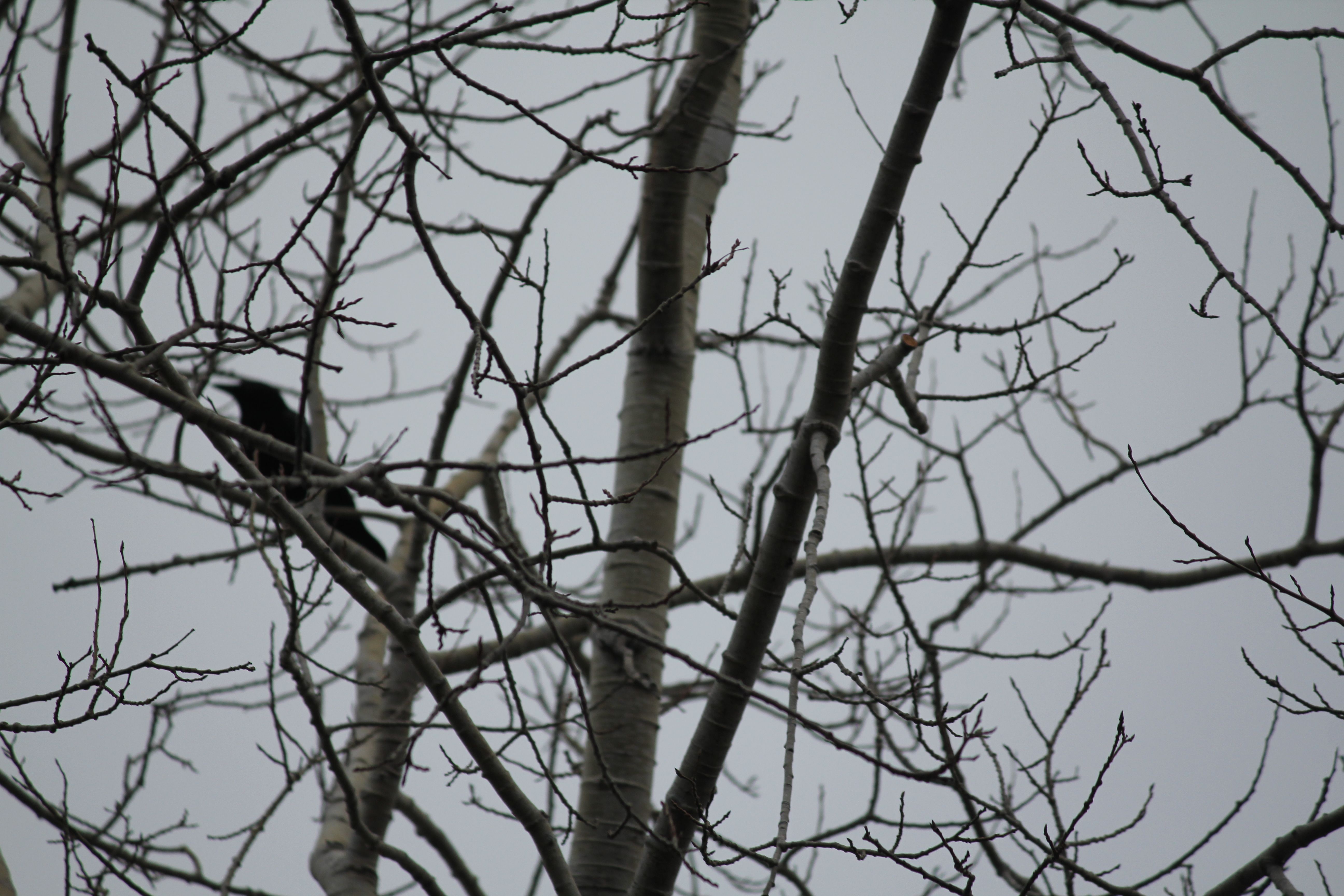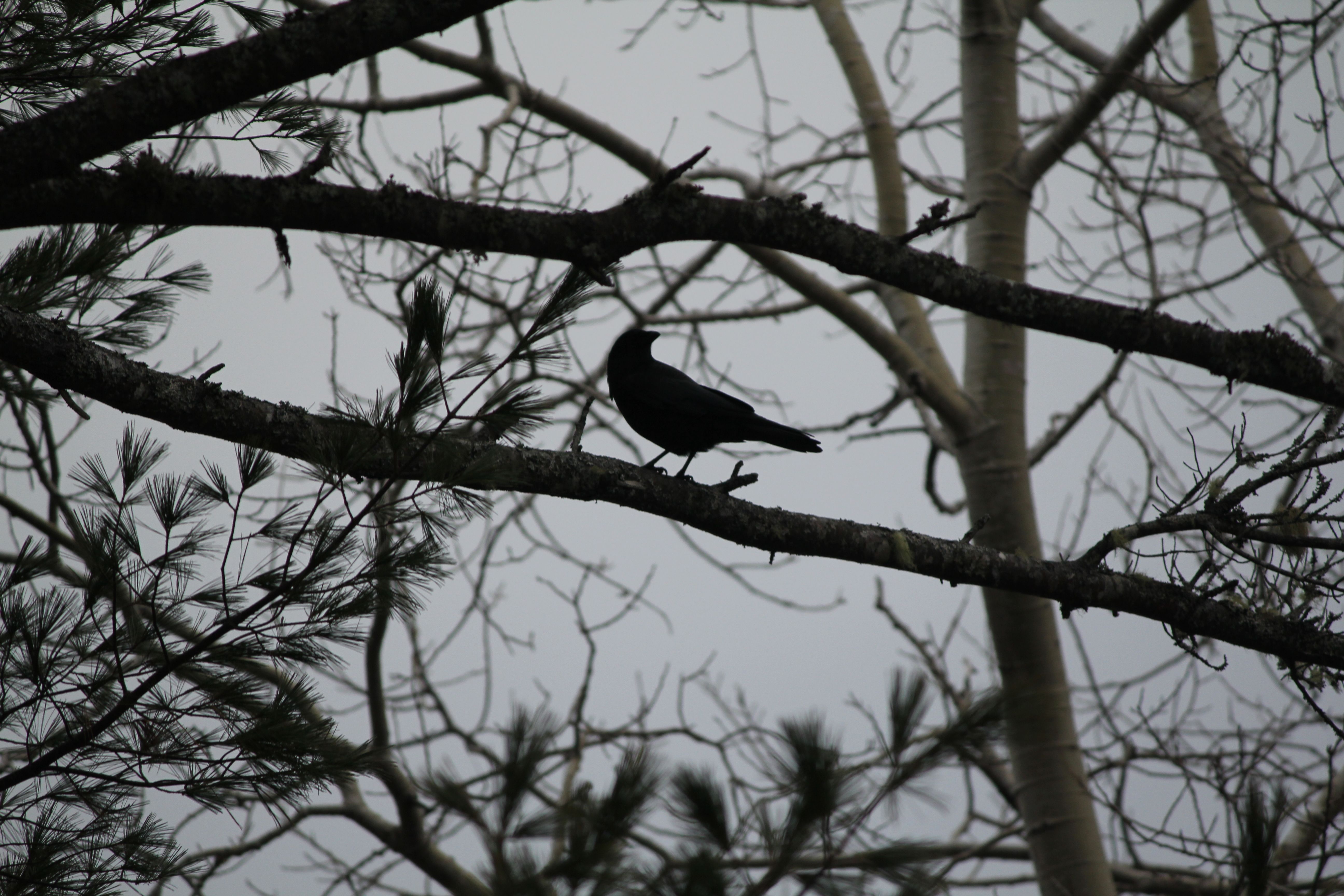 Thank you for coming on another #WalkWithMe, I hope you enjoyed today's shots! I'd like to go on a walk where you live too, so if you get out there for one, take a few pics, and post about your walk using the tag "walkwithme". I'll check the tag regularly to upvote and give encouragement. Let's earn Steem by getting fresh air and fitness together!