Hi dear Steemians,
I would like to share my travel experience of the beautiful Cornwall. It is a rugged peninsula with beautiful sandy beaches and at the westerly tip of Cornwall there is the Land's end which finishes into endless blue water. Certainly, I can't believe it took me nearly 5 years to discover this beautiful place. I would like to suggest to my fellow steemians who wish to travel to UK in future this place should be on your topmost list.
Most of the tourists have cities like London, Edinburgh on their top list but this place is just extraordinary.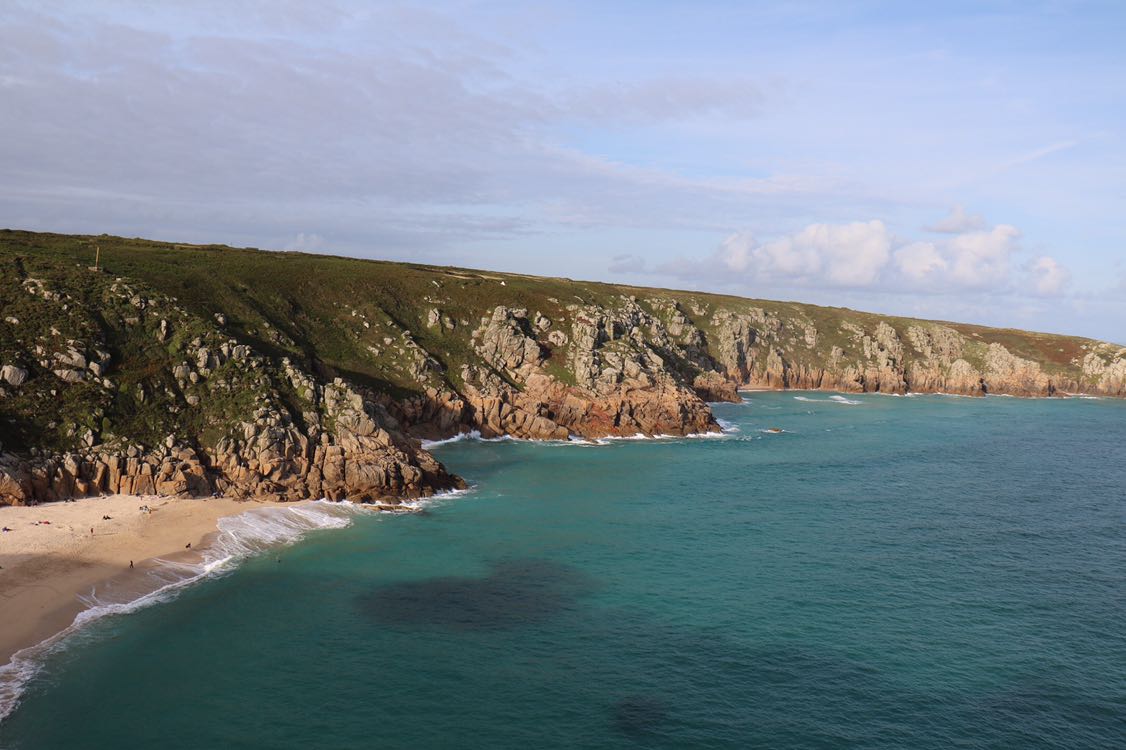 Location: Near land's end, Penzance.
Major Attractions
I would like to say the entire Cornwall is very scenic and beautiful, but it would be too vast to cover everything, specially if you are planning for a weekend gateway. In order to be approachable to all the places, the most important thing is that you should book the accommodation which is easily accessible to the surrounding major attractions like Truro, Newquay, St. Ives etc..
Truro
During our visit we booked a hotel in Truro (apparently the only city in Cornwall). Staying in Truro was quite handy for us in order to travel to the major seaside resorts of Newquay, St. Ives and the Minack Theatre. Truro has a vibrant town centre which is hustled with designer boutiques, bookshops, bars, cafes and restaurants (we got a chance to go to a Nepalese restaurant called "Kathmandu" the food was just gorgeous).
The Cathedral in Truro town centre is an absolutely beautiful and serene place with gothic architecture.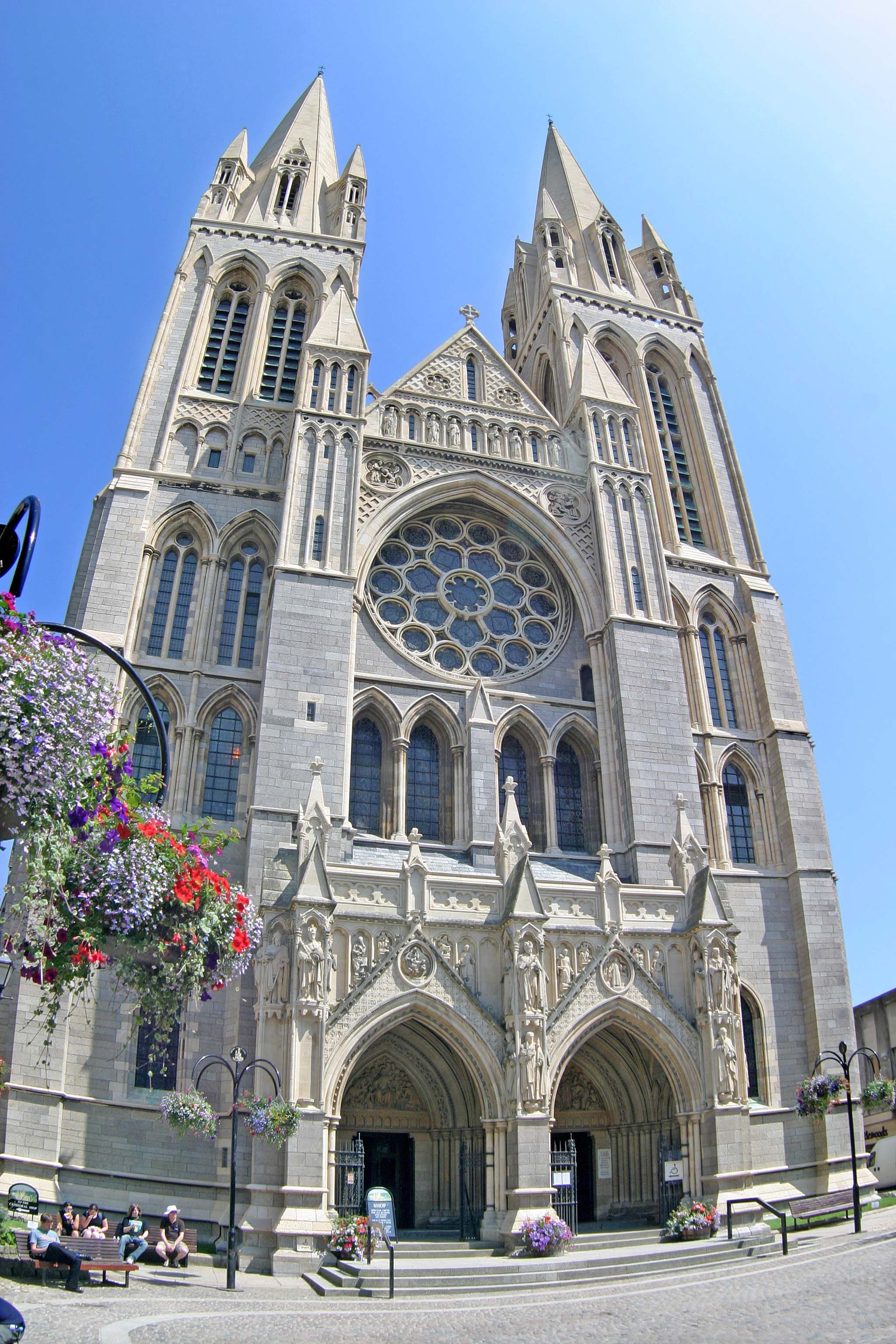 Location: The very beautiful truro cathedral with its three spires the tallest one is 250ft which still dominates the city. (Pic Ref, 1*)
NEWQUAY
After a short visit to the Truro cathedral we decided to head on to our next destination, Newquay, which was just about 30 mins drive from our hotel.
As we entered the parking lot which is situated right opposite the fistral beach, we had a glance outside the car window, the beautiful blue water was already mesmerising us. Clear blue water and a white sandy beach, what else can anyone ask for?! Newquay beaches are great place for surfing because of the developing high tides and amazing view for spectators like me who are too scared to try surfing. :)
Few Tips;
– as it is a surfing beach, it's very windy and cold, so pls do wear your jackets and do get some beach shelters so you can sit back, relax and enjoy the view.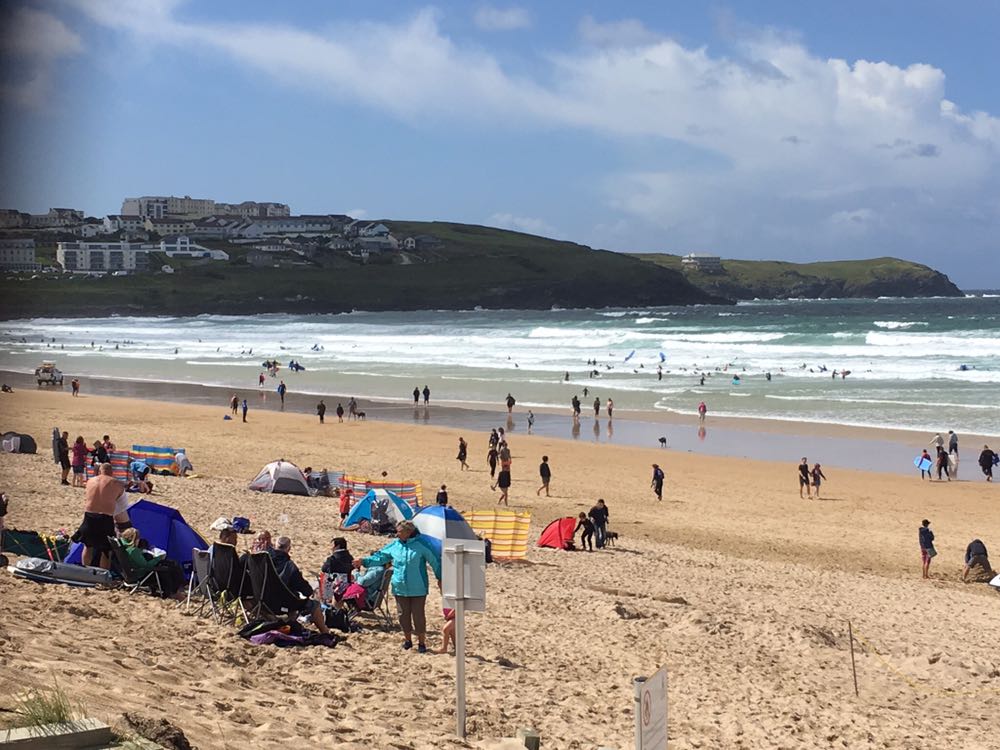 Pic: The Fistral Beach, Newquay.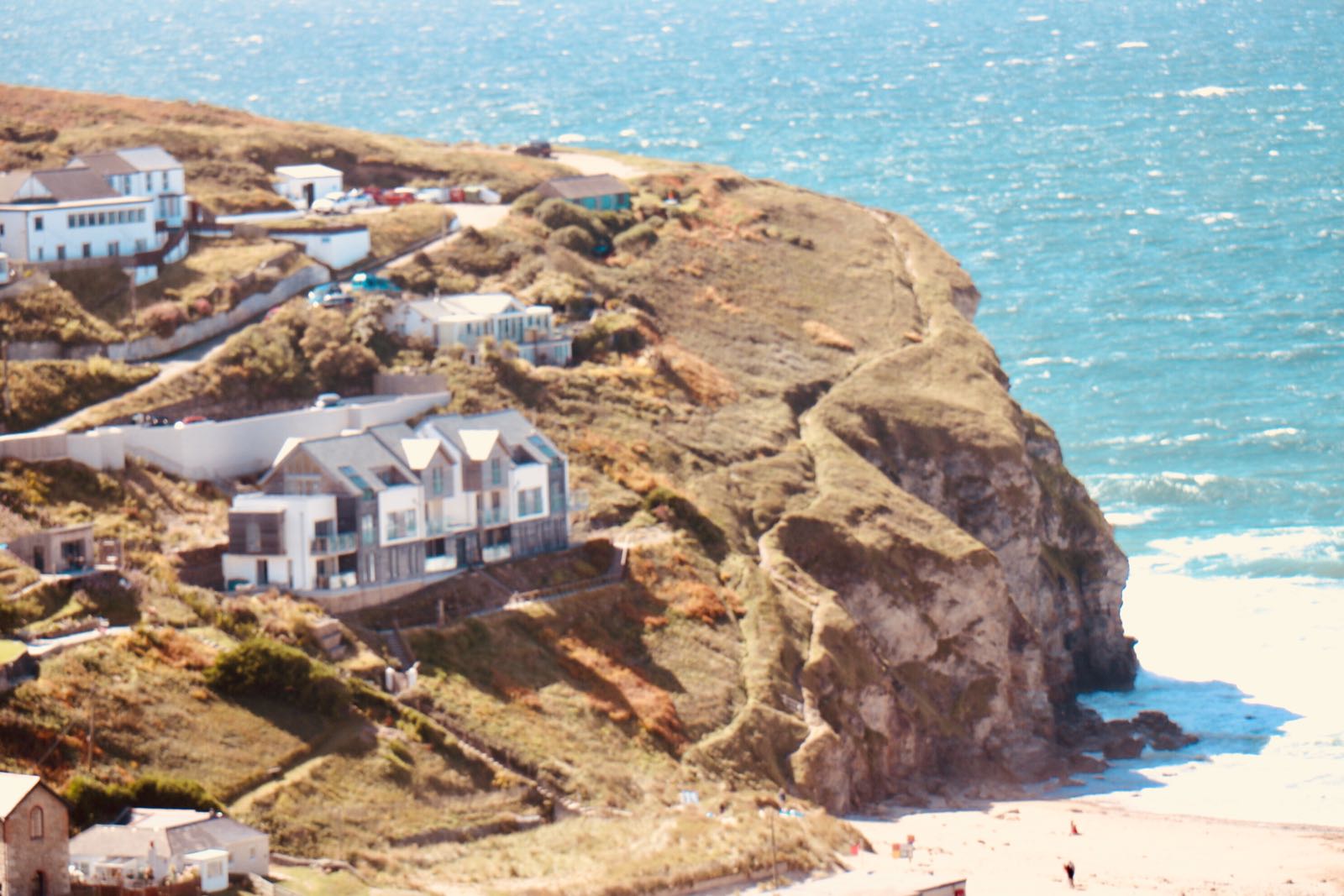 Pic: A must visit excursion, The Porthtowan beach near Newquay (About 30 mins drive, south west of Newquay).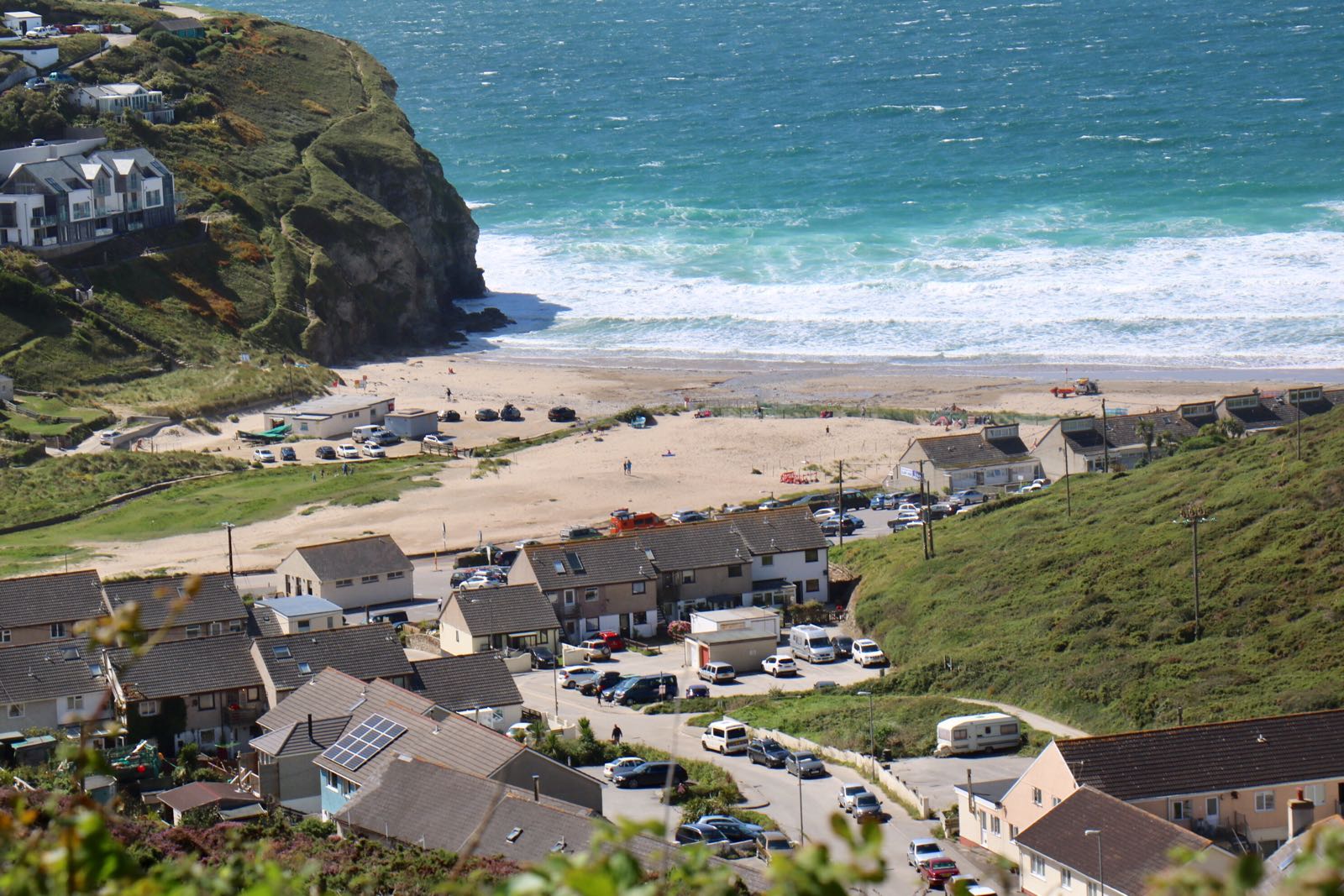 Porthtowan beach
St.Ives
Sometimes I wonder, nature has so much more to offer us, as we were heading towards St Ives from Newquay the costal scenery view was breath-taking.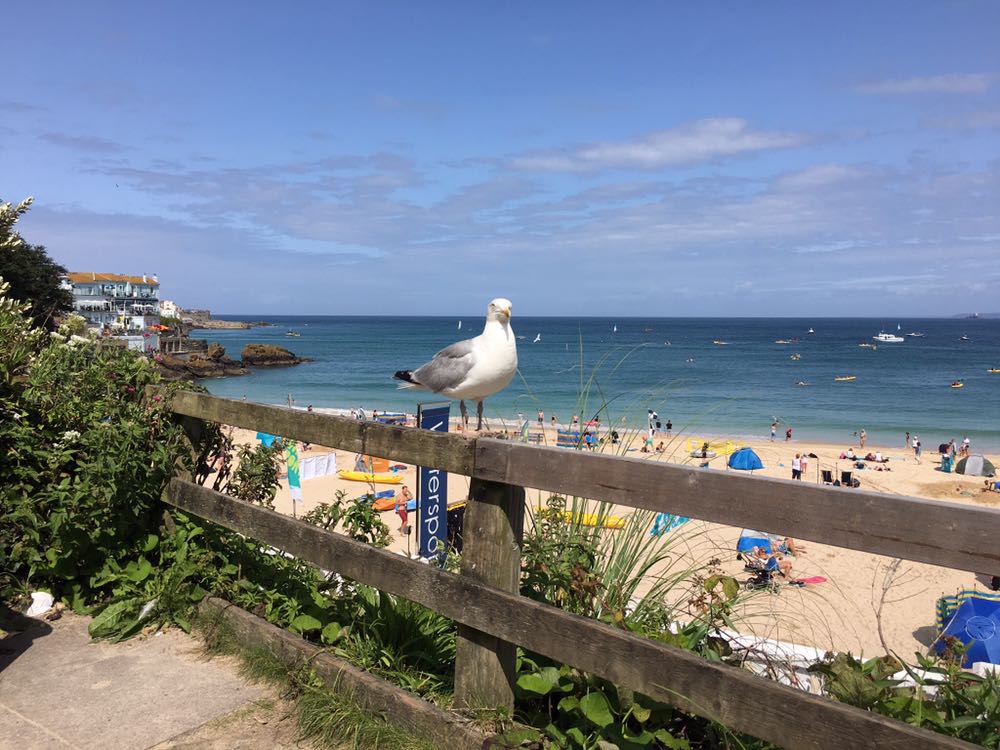 St.Ives beaches are considered to be one the best in Britain amongst holiday makers. I just did a bit of research and found out that St.Ives used to be a famous fishing town in the middle ages, however over the past few decades the tourism has attracted a lot of commercial interests including surfing, water sports activities and a number of B&B properties.
As we were heading towards the car park through the narrow streets which was just above the porthminster beach, the view was just amazing as we could see the rooftops, the beach and the harbour island all aligned together in a picturesque manner.
St.Ives golden beaches are great for walks, as you walk through the beautiful narrow streets there is harbour padstow which has got something to offer to everybody. There are seats all around the harbour and nice cafes, restaurants ,ice cream shops (cornish icecream is highly recommended). There are also some wonderful gift shops where you can buy cornwall souvenirs for your loved once. There are fishing points for both adults and chidren. Visitors can treat themselves with fishing or high speed boat ride. St.Ives has also got beautiful art galleries and museums which would be a great experience for the art lovers.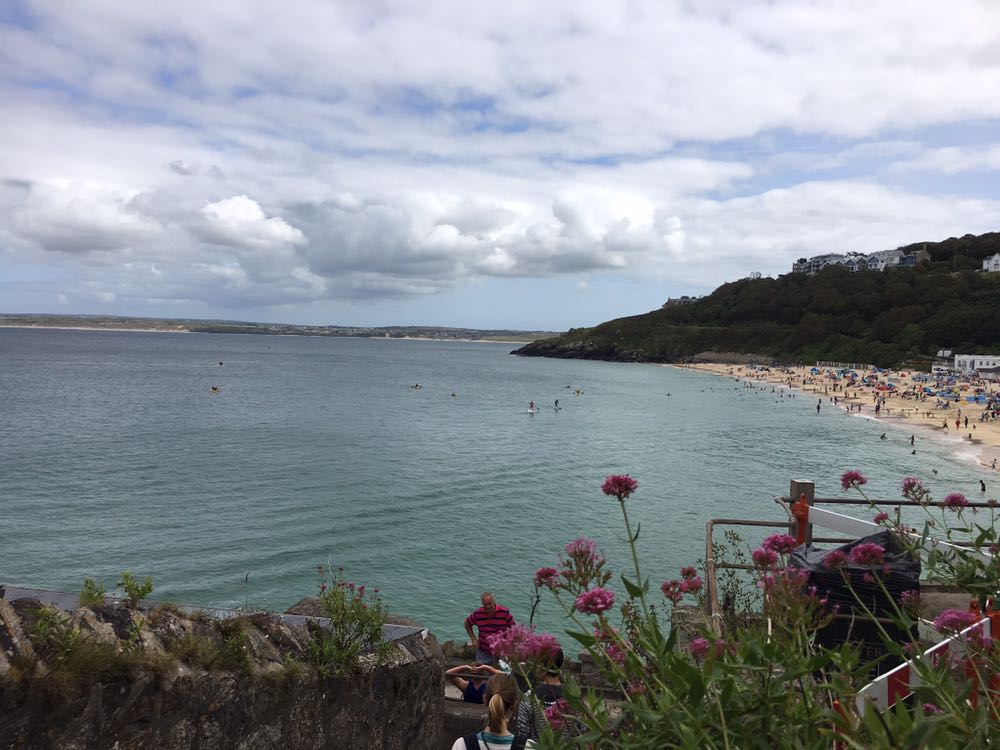 Pic: View of Porthminster Beach from Hilltop, St. Ives.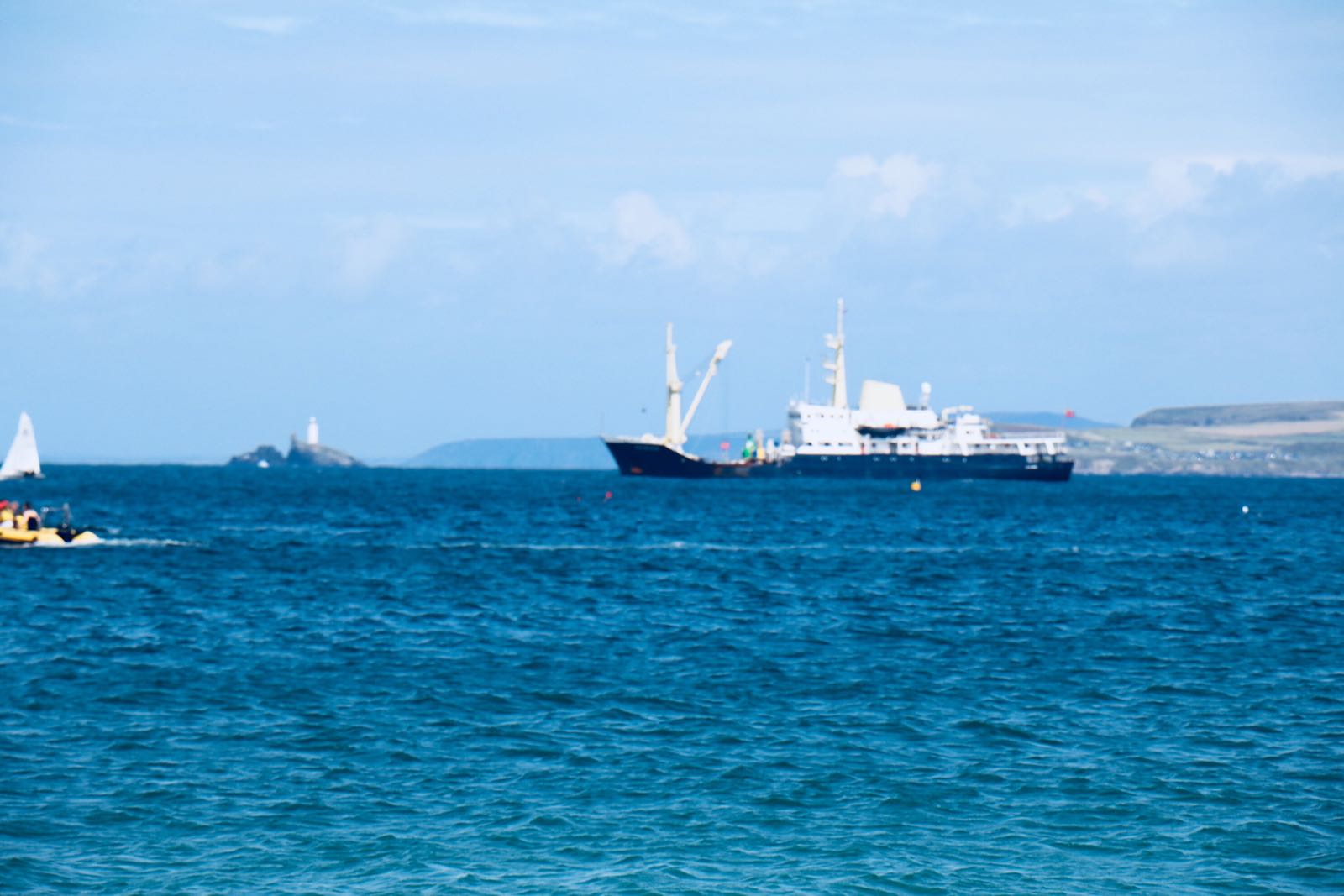 Pic: The Harbour, St. Ives.
Minack Theatre
As we were heading out of St.Ives, it was already quite late and we were a bit skeptical whether to go to the minack theatre. After some discussion, we made up our minds up and decided that we shouldn't miss out on this gorgeous place. Minack theatre is an internationally famous open air theatre which is carved into a granite cliff in porthcurno. The view of the turquoise sea from top of the theatre is simply spellbinding.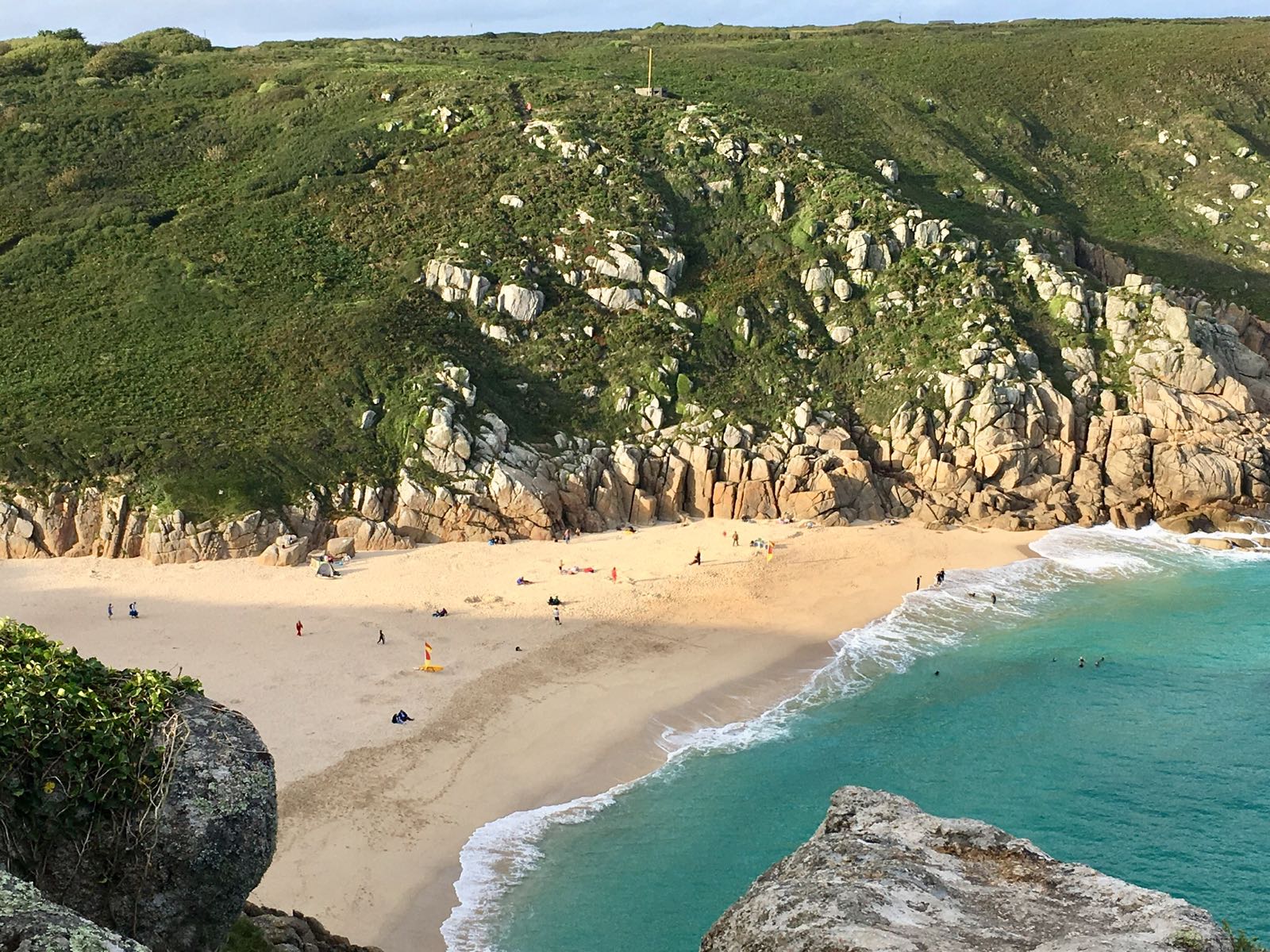 The amazing view of Purthcurno Beach from Minack Theatre.
About the theatre: The theatre was designed by Rowena cade after first world war. The visitor centre has some remarkable stories about how cade built this theatre with her own hands along with her gardener and her influence is still very much visible during the plays and storytelling sessions. The theatre is mostly open during summer from Easter to September, for day visitors its open from 9.30 until 5pm. During summers the theatre organises plays, musical opera, programmes, dramas, comedy shows.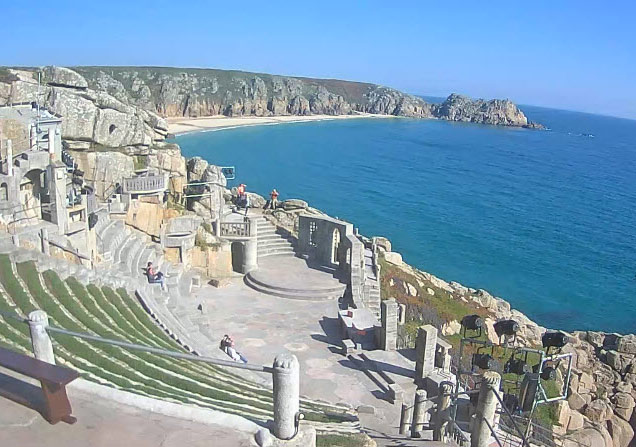 The Minack Theatre, Cornwall. (Pic Ref, 2*)
The natural beauty overlooking the cliff and the overview of the serene Atlantic ocean with your choice of drama or play makes it an unforgettable experience of life.
Well, to be honest, I felt we were quite unlucky, since we were short of time we couldn't spend much time in the theatre. But I should say this, the theatre is a treat to eyes, the gardens and plantation around the theatre adds up more colours to the beauty. We were lucky enough to get a few beautiful clicks with the rocky cliffs, green plants and the blue sea which made it look some artistic scenery.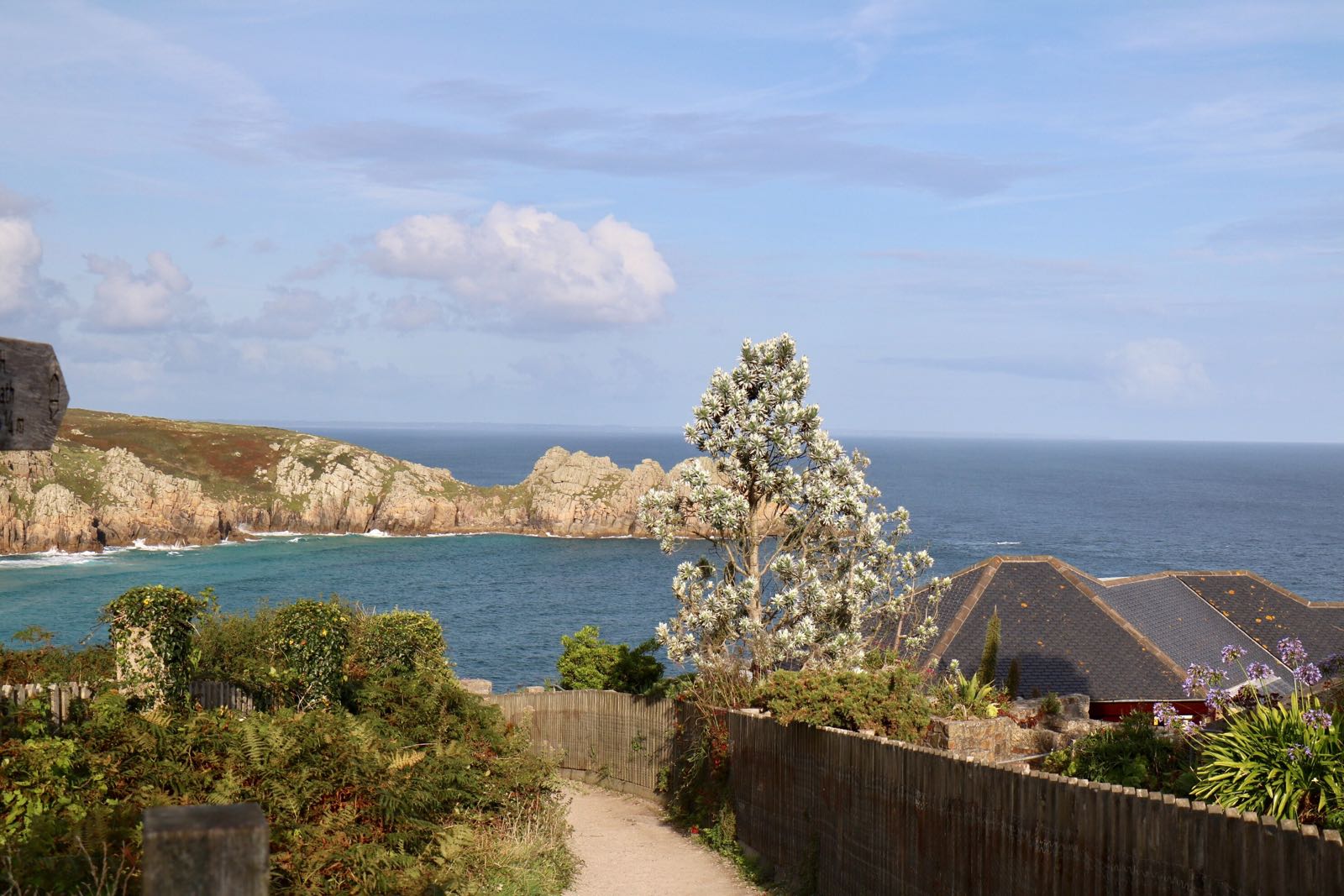 Pic: Outside Garden Centre, Minack Theatre.
Finally, our wonderful trip to Cornwall came to an end after visiting all the major attractions in 3 days.
It was an amazing experience and we are definitely planning to visit again next year, this time for a bit longer stay. I would highly recommend Cornwall to anybody who is planning to visit UK anytime soon.
Thanks a lot for taking out time to read my post, I hope it will be helpful to my fellow Steemians who are planning to visit Cornwall.
Please upvote, comment and follow @bitsy2016.
Image Source References: ( Pic 1. http://www.leaveagifttocornwall.co.uk/wp-content/uploads/2016/04/TC-Front-edited.
(Pic 2. https://www.minack.com/a-living-theatre/webcams/)