1. Sound
Sound can be evaluated from the point of view of the software or hardware component. The first is responsible for the algorithms of working with audio and supported formats. For example, for any audiophile it is important to support FLAC - the most popular audio format with lossless compression.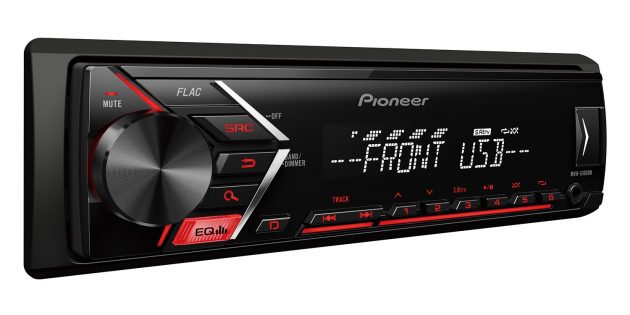 2. Flexible settings
Not all audio systems can be fine tuned. Often the only way to affect the sound is to select one of the ten preset equalizer presets.
3. Voice control
The full potential of interaction between the audio system and the smartphone opens with the help of technologies CarPlay and Android Auto. If one of them is preinstalled in your transport and you do not want to refuse it, then this is not an excuse to leave a regular audio system.
4. Display
The main goal of the regular elements of the instrument panel in terms of design is not to draw attention to yourself. But is it so good for the driver and passengers? If the screen of the regular radio recorder seems dull and inexpressive to you, do not forget to pay attention to this factor when choosing a new device.