Intelligence Agencies and Law Enforcement Using Parallel Constructions Circumventing Law and Undermining Constitutional Rights.


Simply put, a parallel construction is a tactic used to hide the fact that evidence was obtained illegally in order to get a conviction by claiming a secondary legal method was used instead.
Human Rights Watch (HRW) has been investigating the use of parallel constructions by law enforcement and intelligence agencies for more than a year. Here's how the organization explains the unlawful techniques.
Through a practice known as "parallel construction," an official who wishes to keep an investigative activity hidden from courts and defendants—and ultimately from the public—can simply go through the motions of re-discovering evidence in some other way. For example, if the government learned of a suspected immigration-related offense by a person in Dallas, Texas, through a surveillance program it wished to keep secret, it could ask a Dallas police officer to follow the person's car until she committed a traffic violation, then pull her over and start questioning her—and later pretend this traffic stop was how the investigation in her case started.
For example, if the government learned of a piece of information by intercepting and reading an e-mail, then sent a confidential human informant to the e-mail sender's door to try to get him or her to repeat the same information so the government would not have to reveal the interception of the message, this would constitute parallel construction in accordance with our understanding. Another hypothetical example—drawn from allegations made by the defense in a federal case in New Mexico[1]—would be a government agent's secret search of a piece of luggage, followed by a deliberate effort to persuade the luggage's owner to consent to a search of the bag just as if the first search (the one the government does not wish to admit having done) had never happened.
This highly unethical and unsavory practice is on the rise across the United States and it undermines the constitutional rights of those who are targeted by these strategies. Mounting evidence suggests that the federal government is concealing these tactics from the general public.
A major issue is that individuals who are arrested, charged and/or imprisoned will not even be aware of potential illegal methods of evidence gathering used in the case against them.
Parallel constructions appear to be in direct conflict with the Fourth Amendment of the US constitution which is suppose to protect the population against abusive searches and seizures by the authorities.
In creating fictions to keep potentially questionable investigative activities out of sight, the government also avoids an important deterrent to official misconduct. When law enforcement or intelligence agencies break the law, judges typically prohibit prosecutors from introducing evidence that was obtained as a result of those illegal operations. This is one of the main incentives agents have to respect rights. Parallel construction removes this incentive by deliberately rendering those agents' actions invisible to courts and defendants, and the resulting lack of accountability risks turning constitutional rights into little more than words on paper.
The most disturbing aspect is that these tactics will be utilized to conceal illegal surveillance programs of federal intelligence agencies and law enforcement officials. Furthermore, judges will be in the dark as to whether or not agents of the state are upholding the Constitution and the rights of the citizenry.
Parallel constructions are ways in which government agents can substantiate how an investigation was initiated in the first place without disclosing the true nature of the original evidence gathering.
According to TechDirt, parallel constructions are commonly used after alphabet agencies such as the NSA pass on surveillance information to their counterparts, like the Drug Enforcement Agency (DEA).
...the NSA and other surveillance organizations would share info with the DEA and other law enforcement agencies, but then tell them to reconstruct the evidence via a process called "parallel construction," so that the surveillance would not then be discussed in court.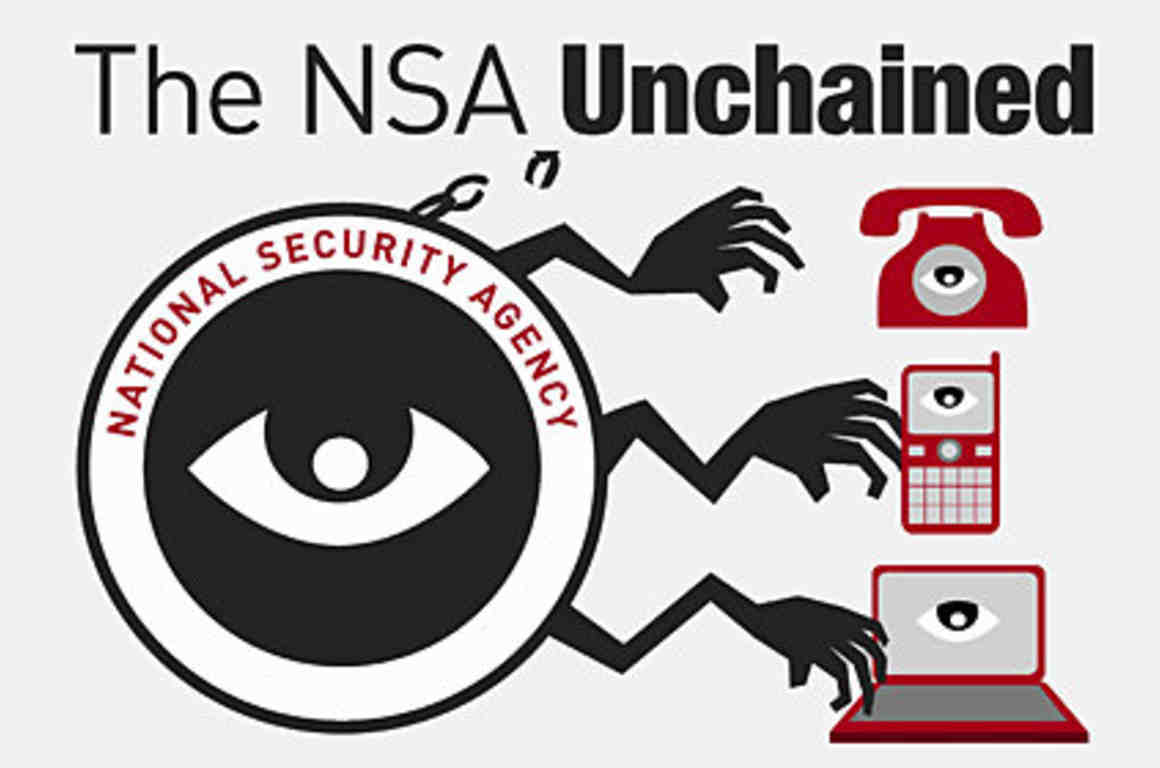 The recent HRW investigation that included interviews, court records, documents disclosed by the government, and media reports from April 2016 to October 2017 concluded that:
• Is a technique that, the evidence suggests, is employed frequently and possibly even daily
• Has roots in strained and untested government interpretations of US Supreme Court and other cases—cases that in fact have never explicitly provided license for officials to deliberately avoid telling defendants the truth about investigative methods in order to conceal practices that might raise legal concerns
• May be employed by a range of federal agencies responsible for investigating suspected violations of criminal and immigration law
• In particular, is employed by a part of the Drug Enforcement Administration ("DEA") known as the Special Operations Division ("SOD"), at least part of which has been nicknamed "the Dark Side" and which the evidence suggests is responsible for passing tips to various law enforcement bodies with the expectation that those tips will not be revealed in court
• Regularly relies on pretextual stops and searches of vehicles—an exercise of police powers that is sometimes known as a "wall stop" or "whisper stop" and that risks becoming unlawfully coercive
• May also rely on other tactics, such as attempts to find incriminating evidence by obtaining a suspect's consent to a search of his or her person or belongings, requests for call records (which do not require a warrant under US law), closed proceedings under the Classified Information Procedures Act, or the use of less-controversial intelligence surveillance methods to conceal more controversial forms
• Is at least sometimes used in investigations involving relatively minor offenses
• Prevents courts from providing oversight over surveillance and other investigative methods, and therefore from deterring law enforcement misconduct
• Is facilitated by prosecution tactics for resisting defense attorneys' efforts to find out how the cases against their clients truly originated, including prosecution claims that agencies such as the NSA are not part of the prosecution "team" and that prosecutors therefore are not required to find out if such agencies were involved in the investigation.
---
Fruit of the Poisonous Tree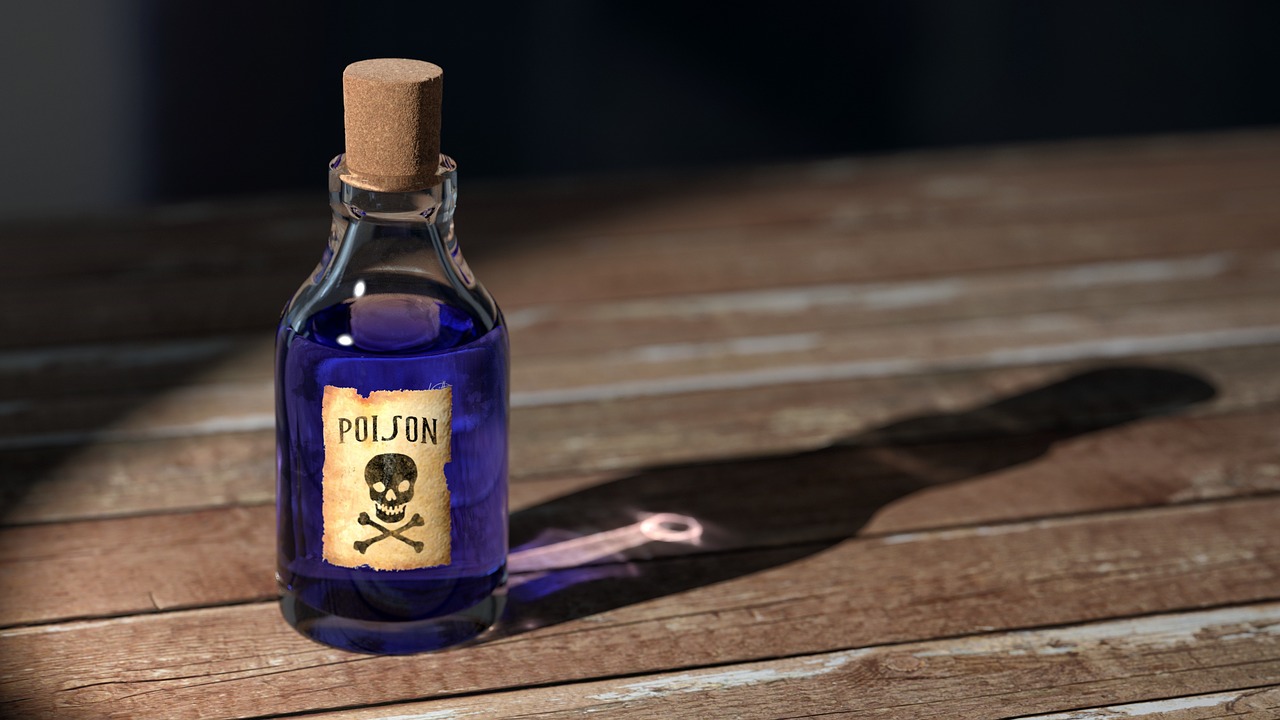 Critics of the use of these unlawful tactics point to what is known in legal doctrine as
The Fruit of the Poisonous Tree
The "fruit of the poisonous tree" doctrine is an offspring of the exclusionary rule. The exclusionary rule mandates that evidence obtained from an illegal arrest, unreasonable search, or coercive interrogation must be excluded from trial. Under the fruit of the poisonous tree doctrine, evidence is also excluded from trial if it was gained through evidence uncovered in an illegal arrest, unreasonable search, or coercive interrogation. Like the exclusionary rule, the fruit of the poisonous tree doctrine was established primarily to deter law enforcement from violating rights against unreasonable searches and seizures.
The name fruit of the poisonous tree is thus a metaphor: the poisonous tree is evidence seized in an illegal arrest, search, or interrogation by law enforcement. The fruit of this poisonous tree is evidence later discovered because of knowledge gained from the first illegal search, arrest, or interrogation. The poisonous tree and the fruit are both excluded from a criminal trial.
Once again, the underlying issue here is that those targeted by intelligence agencies and law enforcement are blind to the fact that evidence was collected by unlawful and immoral methods and therefore defendants cannot properly defend themselves in a court of law.
Clearly, these types of cases are fruit of the poisonous tree while the purpose of the doctrine is suppose to deter law enforcement officials from breaking the law in the first place. Yet, if there's no way to know/discover how the evidence was obtained, there's very little that can be done to compel the prosecution to disclose if illegal methods were employed.
In a court of law, if the defense suspects illegal evidence gathering was used the prosecution can simply argue that the claim is purely 'speculative'. Another common argument may be that the prosecution cannot disclose the nature of secret government operations on national security grounds. Certainly, this places a enormous handicap on any defendant who may never know that their constitutional and human rights have been violated.
As we've all become all too aware that mass surveillance has become ubiquitous throughout modern society. People now run the risk of being targeted for their political beliefs, have evidence illegally acquired about them, have a parallel construction created to conceal the tactics and go to trial without knowing that their rights have been severely infringed upon.
In conclusion, I think that it's worthwhile for people to have a closer look at Human Rights Watch's report on parallel constructions as it is a very thorough investigation of the matter.
---
---