"Oh the horror!" you might say. No, I am actually eternally grateful. This wasn't some monstrous parent(s) putting me in with a cult to be brainwashed. It seemed to be quite innocent at the time. They signed me up with a local group alongside many other young boys and taught us all about survivalist stuff like camping, making a fire with sticks, purifying water and using basic weapons like knives and bows.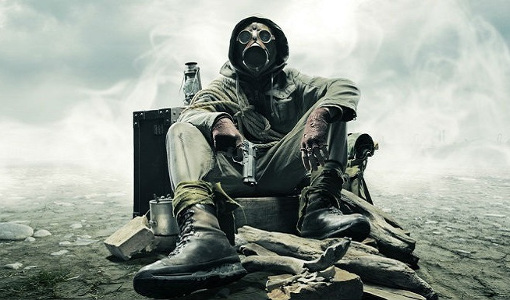 Source
The motto of this group is one you might have heard before. It's "BE PREPARED" and they drilled it into us. Can you see the linkage now? Be prepared for what exactly? Aha! The penny drops. Be prepared for anything! Be prepared to have to fend for yourself out in the wild! Be prepared for the collapse of civilisation!
BE A PREPPER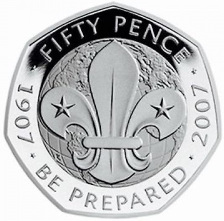 Source
For those familiar with this group, you are probably laughing right now but if you think about it just a little bit there is some truth in what I say. Yes, I am talking about the world wide group called "The Scouting Movement" that was originally set up by Lieutenant-General Robert Stephenson Smyth Baden-Powell in 1907. This is a movement that survives until this day and is even considered to be a mainstream activity for young boys and girls who like the outdoors, but the messaging is quite clear when you have a deeper look at it.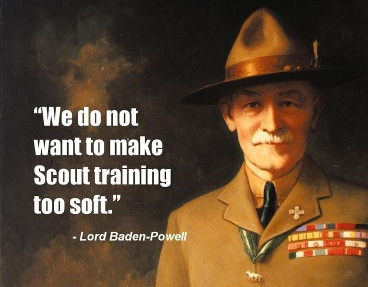 Source
While I was growing up, I was like just any other kid. A bit of a mess. At times undisciplined and free-spirited and certainly disorganised. My father would always chastise me with "What's the Scout Motto!?" whenever I screwed up and gradually I got my act together. I went through Cubs, Scouts and Venturers (at which point I discovered sex and alcohol) and by my late teens I was out. But I was involved with this movement for maybe a good 13 years. I got my Green Cord, attended the World Jamborees, went through the Commando Courses and all that stuff – as you do.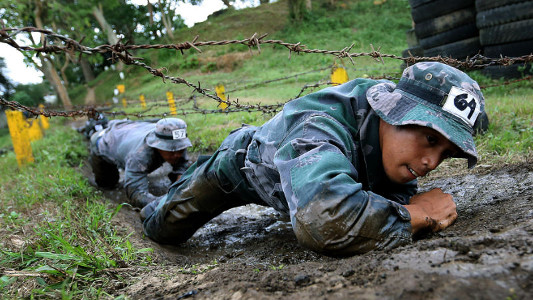 Source
Today I AM prepared and all those survivalist skills I learnt back when I was a kid I still remember. While I haven't used them for years, it gives me confidence that I can look after myself and my family in a SHTF (Shit Hit The Fan) scenario. I have my Precious Metals stack (in a safe place) and have even greater awareness and preparedness of what can go wrong than probably 99.9% of the population. When it comes to being prepared, I am all over it.
What about you? Are you PREPARED?
---


Images and Credits
https://www.inquisitr.com
http://www.a1coins.co.uk
https://www.pinterest.co.uk
http://newsinfo.inquirer.net