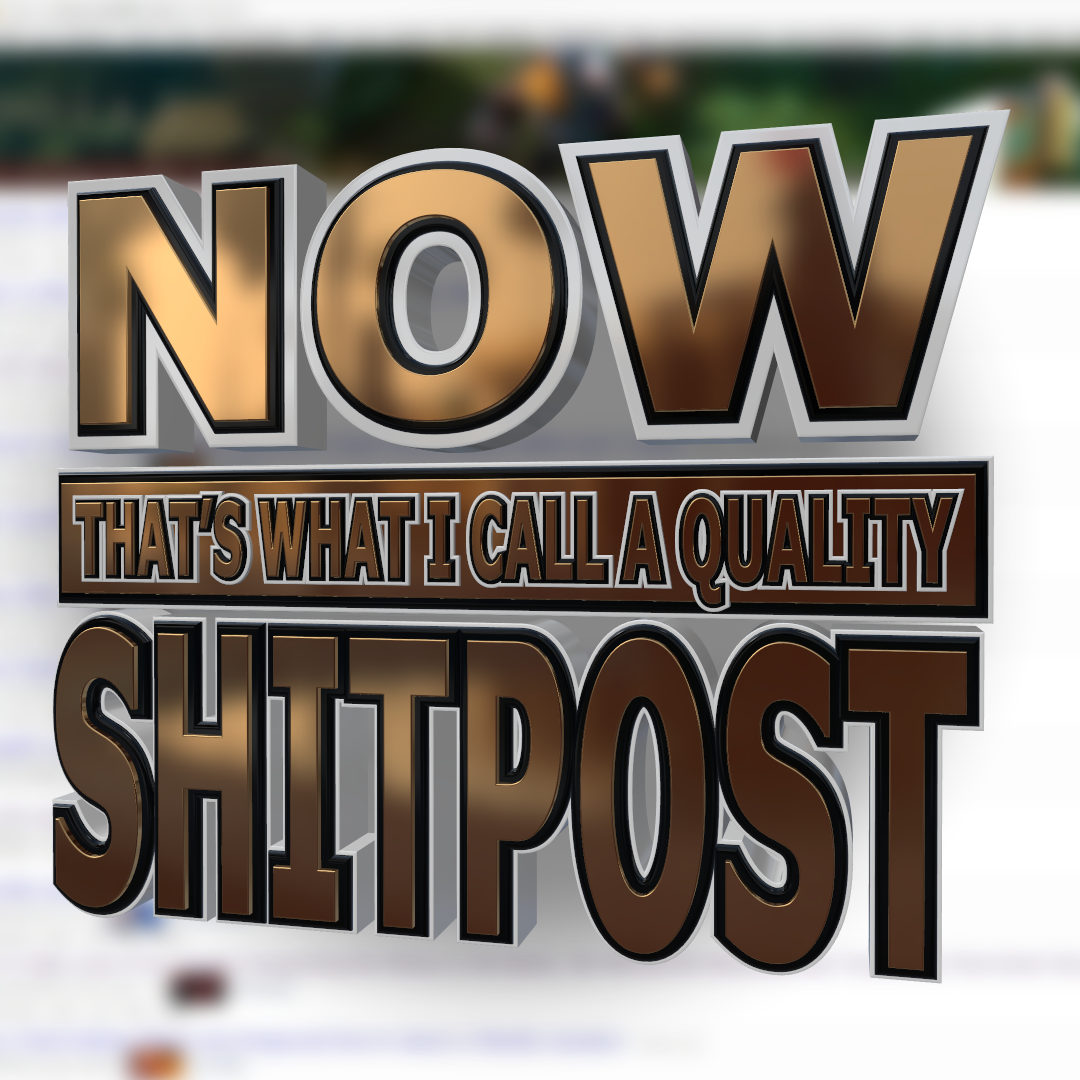 If you have been following the current saga that is @grumpycat and the #abuse, #rewardspoolrape etc tags you would know that he:
is a whale
has taken (and rightfully so) a dim view and soon to be very heavy handed stance against those that attempt to abuse the system and take from the community through the use of last minute vote buying
So what is this last minute vote buying thing?
In its most basic form, a user (typically a dickhead) waits until the last day before post payout and then spam purchases a metric shit ton of votes from various vote sellers. This deprives the greater community of due time to evaluate the quality of the post and downvote accordingly if the rewards are not commensurate with the quality of the post.
In most instances, these will be "shit posts" like this:
https://steemit.com/love/@pradeeprajora/107-love-quest
This one being nothing more than a stolen FB image, and certainly not worthy of nearly $60 SBD for his plagiaristic efforts. You will also find these a lot with stolen Youtube videos, links to google news articles etc. All fall into the category of non informative shit posts that do nothing but dilute the truly valuable original content produced by hard working authors.
While I doubt the shameless knob jockeys that engage in this type of behavior make a ton of $$$ they are still depriving more deserving posts of just rewards. Additionally their self centered, non community based fuck everyone else purchasing habits only perpetuate the problem and encourage vote sellers to continue upvoting posts last minute as they are getting paid regardless.
While the vote sellers are the root of the problem, they have sufficient means to insulate and protect themselves from 99 percent of Steemit users save the larger whales. Accordingly it is not a winning strategy to go after them if you are a minnow or dolphin as they are a large well funded and aggressive army that will counterstrike your account into oblivion. So how can we combat the problem?
When facing any well organized or superior force avoid a frontal assault destined for failure, in fact avoid the army in its entirety. Instead go after the farmers that grow the wheat to feed the army, burn the fields, burn their houses to the ground, kill their livestock and make it a non cost effective endeavor to engage in supplying the aforementioned army. Or in this case, make it very cost prohibitive to buy votes at the last minute in the hopes of fucking over the reward pool like a total self centered douche.
My fellow stemians, whom do create excellent content, who put in the work, do you believe a stolen FB image deserves $60 SBD in proceeds. Do you think it is good practice for the community to engage in this type of conduct? Trying to skirt the system and over reward your posts before anyone can react? If not, downvote the living shit out the post I mentioned and any others like it you find along the way. I have led the charge for what it is worth and given my 100 percent downvote. Now it's your turn to stand up for the overall health and well being of our beloved Steemit community and stomp these cockroaches out of existence.
Related Articles:
https://steemit.com/steem/@grumpycat/warning-to-vote-buyer-sellers-introducing-grumpycompliance-mandatory-in-14-days-no-post-promotion-allowed-after-3-5-days
https://steemit.com/abuse/@grumpycat/reminder-grumpycompliance-in-7-days-look-who-s-buying-votes-on-his-6-days-old-posts
https://steemit.com/steem/@grumpycat/random-selection-of-vote-purchases
---
Who Am I? STEEMIT INTRODUCTION
---