Entertainment is one of the most effective methods in promoting goods and services in the world. In this regards, the team of @block7events which is a group of different individuals from different sectors of life coming together to organise this epoch event tagged STEEMCAMP NIGERIA 2018.
This is the first official offline crypto event which will feature two major contest powered by Steem Blockchain Network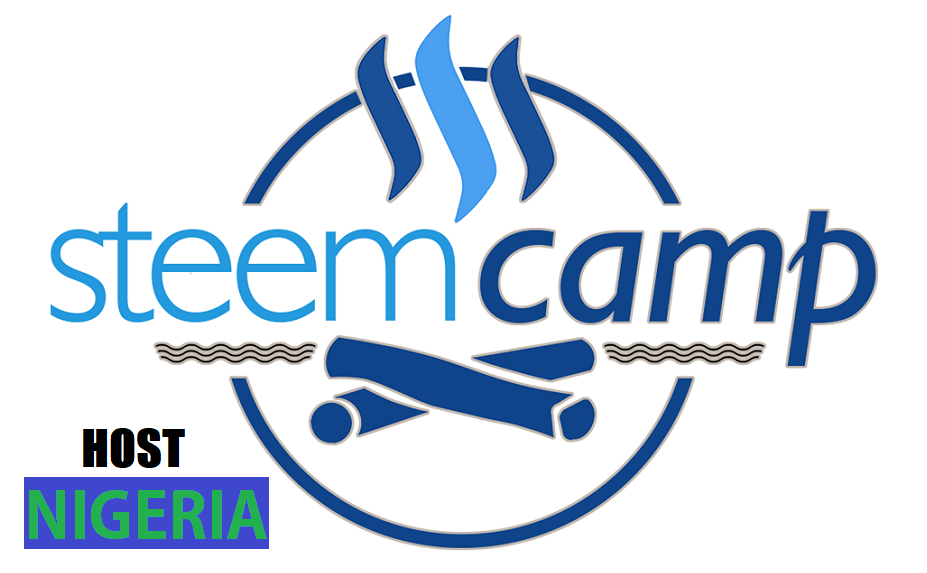 SteemCamp is a youth empowerment initiative aimed to eradicating unemployment and poverty in underdeveloped and developing countries in Africa and the world at large.
Host Country

source
Nigeria as the first host country has the highest number of unemployment in Africa. Nigeria is blessed with talented, skilful and intelligent individuals who strive to become financially independent by being self employed.
Steemcamp project will help provide a foundation for youths to establish their creative skills/talents and also introduce them to steem blockchain network which they can earn rewards by contributing positively to the platform. This will improve their lifestyle and also to the physical environment where thy come from.
BENEFITS
BENEFITS TO STEEM PLATFORM
⦁ This event will attract investors in to the Steem Blockchain Network.
⦁ This will also attract more creative and skilful individuals who will give value to the platform.
⦁ This will increase the chances of big merchant and E-commerce companies that will accept Steem currency as a means of payment, e.g jumia , konga , Jiji
⦁ This event will generate massive organic traffic into Steem platform before audition, during audition, during the online voting contest and after the event which will increase the number of account registration.
BENEFITS TO THE HOST COUNTRY
⦁ By introducing Steem blockchain to the host country, they will get rewarded for positively contributing to the platform, this will financially empower them to improve their lifestyle and that of their local community.
⦁ During meetup/audition, there will be a skill and acquisition workshop which will to encourage self-reliance and self-employment
⦁ Introducing Steem currency as a means of transaction, will help improve cashless, feeless and secured transaction for merchant, investors and individuals.
Introducing Steem Smart media token will also help online media companies and blog owners monetize there website. A scenario where everyone get paid for spending quality time online
PROPOSED MAJOR CITIES FOR STEEMCAMP AUDITION/MEETUP
This project will he held in Six major cities in Nigeria which are;
Owerri, Imo State 23rd February, 2018

Rivers state 16th March, 2018

Edo state 6th April, 2018

Fedral capital territory, Abuja 27th April, 2018

Lagos State 18th may, 2018

Delta State One Week Camp/Grand Finale - 18th June
---
To make this event spicy and for massive publicity which will quickly reach youths in Nigeria,We are introducing two major contests to reward the top winners with incentives and also Steem Awards presentation.
STEEM TALENT QUEST
We are going to pick out the best via auditioning from each cities, The audition will be aired on National television station and there will be a massive vote from audience for the contestant to win an automatic entry for the main event.
---
Miss Steem Pageant
The aim of this event is to discover ambassadors who will be able to carry out a pet project in as a support to her community. A pageant Queen is meant to be a ceremonial representative. Most beauty pageant project to actualise its aim after the event due to lack of funds.
Let's not over hype this, But trust us, This will bring so many beautiful and creative ladies into this platform.
Winners will be given cash incentives, modelling contracts and an official car to carry out Her Pet-project sufficiently
---
The Steem Awards
Personality and Prestigeuose Award is to recognize promising Nigerian
entertainers, Steem communities and Individuals who contributed positively to the success of the event
---
Method of Publicity
We will have massive publicity via online promotions on different social media platforms such as Facebook, Instagram, radio and video jingles for television and radio promotions, flyers, banners, branded T-shirts and road publicity which will enable everyone in Nigeria to be aware of the event.
SteemCamp Website
Our official website contain complete details of the event and also use as a platform to register for the skill acquisition program, talent quest and beauty pageant
Kindly contact us If you have any contribution, suggestion or criticism
This is the Link http://www.steemcamp.com
---
STRATEGIES
We wish to apply the following strategies to achieve success in this event
⦁ Organize a meetup and audition in Six(6)major cities in Nigeria.
⦁ Hold a seminar tutoring contestants about Steem platform in each selected city and registering their accounts instantly.
⦁ Qualified contestants from the audition will proceed to solicit for votes in social media platforms like facebook, instagram and Steemit.
None contestant who attended the meetup will be added to our telegram and discord channel for steemit orientation and guidance.
⦁ Qualified contestants from the online votes will be camped for Seven(7) days.
⦁ Professionals in different fields like dance, modelling, beauty and skin care, photography, blogging, marketing and others will be in the camp to tutor the contestants in their choice of profession.
⦁ We will Organise an offline field project to be carried out by the contestants aimed publicise Steem platforms and brands like busy.org, Appics.com, utopia.io, steemgigs, adsactly, air-clinic etc and they will be scored by their performances on each group project.
⦁ Award nominations will be given in different segments, nominating none steemit entertainers and company which will serve as steem publicity and a way to bring more investors into steem platform. Others Awards will be given to steemians and community groups/project who contributed to the success of steemcamp.
Note: You will be nominated by other steemians who think you deserve this award
WHAT IS NEEDED FOR SUCCESS
All these listed below will be needed for the audition/meetup and grand finale;
⦁ Mobility
⦁ Publicity; radio and Tv jingles, banners billboards and flyers in 5 major audition/meetup cities
⦁ Sound/lightings for meetups/audition and grand finale
⦁ Gifts for contest winners for both Pageantry and Talent Quest
⦁ Video/photo Coverage for meetups/audition and grand finale
⦁ Accommodation for crew members during the auditions/meetup at the five meetup/audition cities
⦁ Venue/logistics for the meetup/audition, camp for contestants and the grand finale
CONCLUSION
Steemcamp event will be an integral tool for promoting Steem social platform and also improving the lives of individuals in host countries who will contribute positively to the betterment of Steem ecosystem, the internet and the world at large.
---
@michaelcj
@nmalove
@casweeney
@jacobite
@graface
---
We won't be able to go this far without the help of @stach by @ejemai who partnered with us in organising the biggest meetup event in Africa held in Northern part of Nigeria.
Witness @teamsteem has been our patron and no 1 supporter who believed we can actually achieve this and also believe in spreading the steem gospel all around the world. His Curation support and words of encouragement made Steemup Kaduna a huge success
See videos below:
---
Details of official sponsors and Supporter will be published soon.
After Steemcamp Nigeria what next ?
We will reach the nearest underdeveloped/developing countries all over the word.
---
if you believe this proposal will achieve it's aim, please kindly support us in actualizing this event? if yes, kindly upvote, criticise, suggest, resteem and follow this account for more event update
---
Join On Us on Discord if you want to support or be a State supervisor / Agent
---