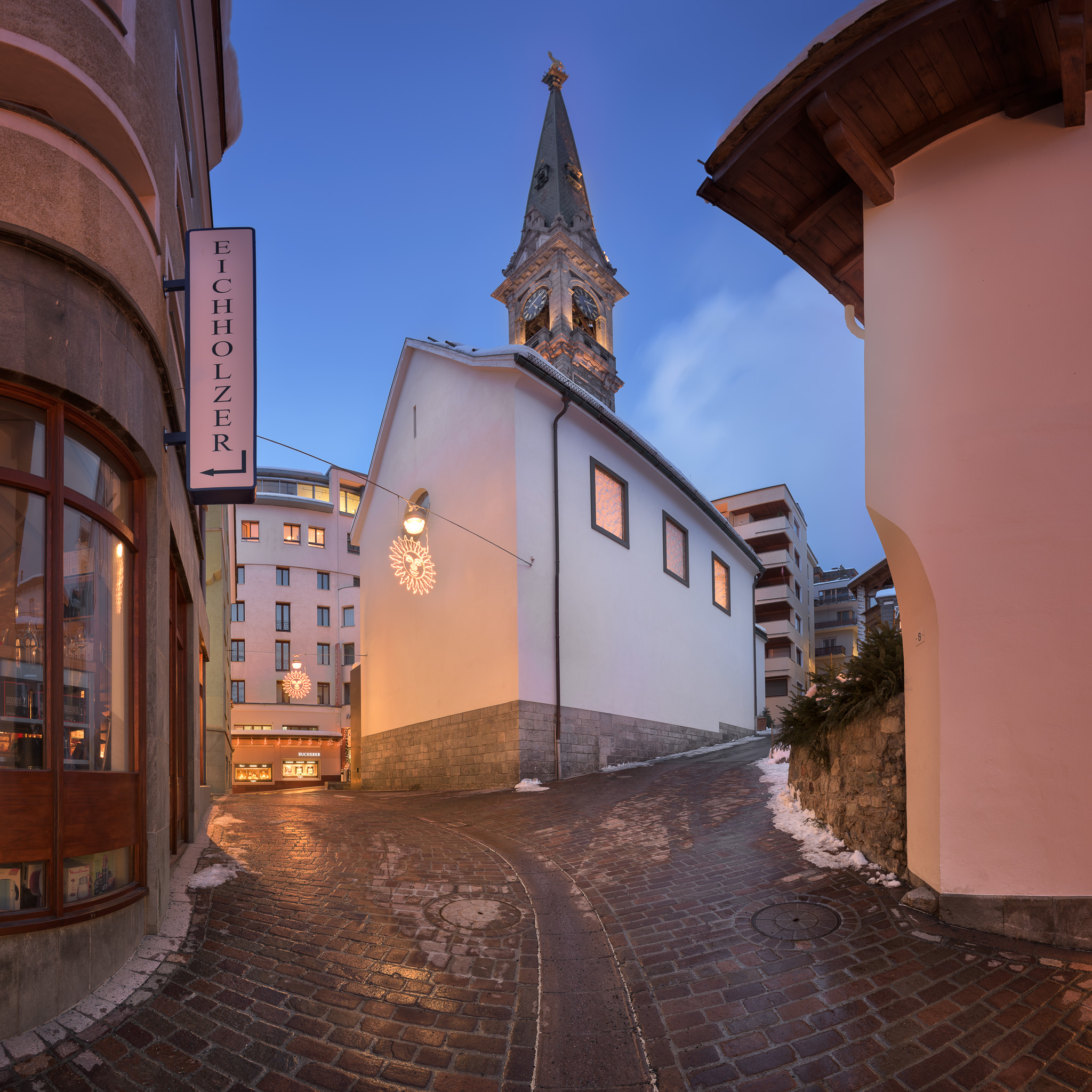 During my stay in St Moritz, Switzerland I searched for two different types of compositions:
Sweeping landscapes from elevated vista points showing aerial views with small houses in foreground and snowy mountains peaks in background. This kind of view you all love and usually upvote :)

"Street views" - kind of compositions I obsessed with. This is less popular and gather less upvotes, but I love it because it virtually teleport you to the distant location and you can imagine that you actually stay on this street and look at the scene with your own eyes. This kind of view is much more difficult to capture technically - it use panoramic technique and require pano head for tripod. It is even more difficult to stitch and postprocess in Photoshop.
This is panorama of Reformed Church St Moritz in the Evening - enjoy!
Technical details:
| | |
| --- | --- |
| Camera | Nikon d810 |
| Lens | Nikkor 16-35 f/4 |
| Settings | ISO 64, 16 mm, f/8, 4 seconds |
| Other | Panorama from 6 vertical shots in 2 rows |
Upvote this post and follow me on steemit - https://steemit.com/@ansharphoto !
Anshar Photography
http://www.ansharphoto.com