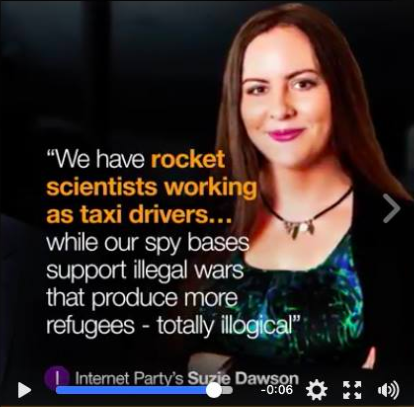 I'm also a Streetfighter-style video game character. No, really. You can play as me: https://www.battletothebeehive.co.nz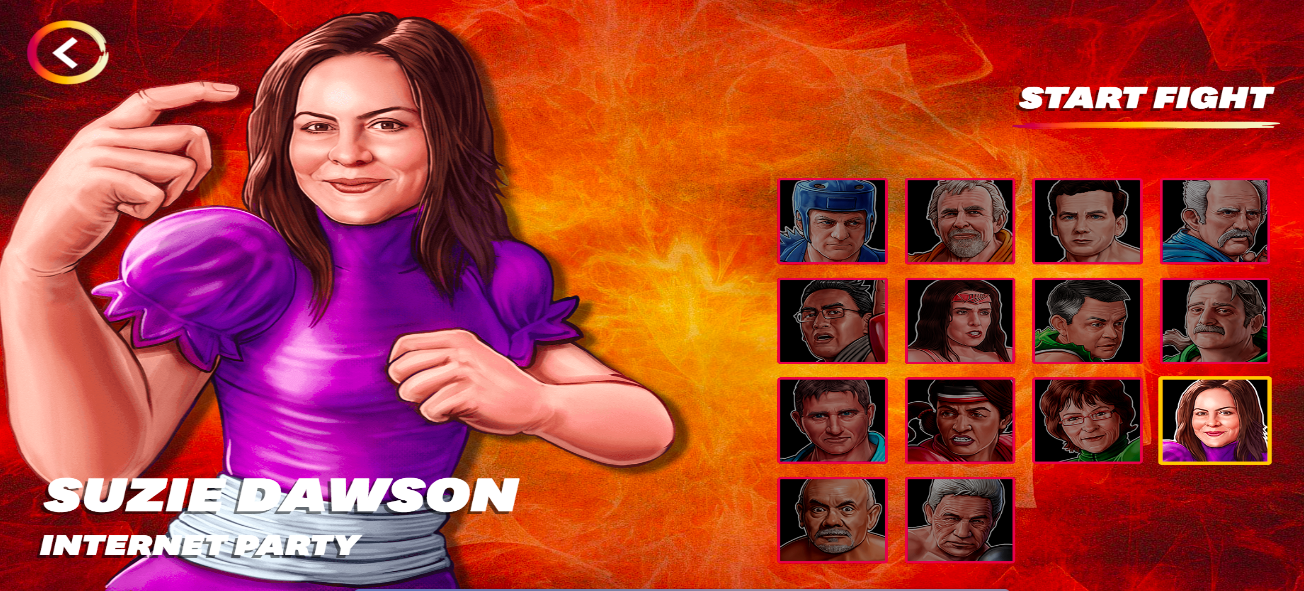 2017 was a strange but wonderful year.
My application for temporary asylum in Moscow, Russia went public: https://www.huffingtonpost.com/entry/meet-suzie-dawson-the-nz-journalist-seeking-asylum_us_58ae200de4b0d0d07e7c6713
I was appointed Leader of the Internet Party of New Zealand, a new paradigm political party founded by the legendary Kim Dotcom: https://twitter.com/KimDotcom/status/875766929646010368
I fronted a massive series of online roundtable events called the #AntiSpyBill; an initiative to draft anti-spying legislation live online. The series featured Kim, whistleblowers and activists like John Kiriakou, Cian Westmoreland, Lauri Love, Lee Camp, Cynthia McKinney and many others:
I co-hosted the new web series Kiwi in Moscow, to show people what Russia is really like in 2017:
And I currently, along with my colleague Elizabeth Lea Vos from Disobedient Media, host 'Decipher You' twice a week - a You Tube series that analyses raw Snowden documents live online, discovers things in them the mainstream media didn't and deciphers them for the public:
https://www.youtube.com/playlist?list=PLPf90W3gtZzt2HN0pIJapViLYqgdb6NAG
Some super cool friends of mine have been nagging me for a long time to join Steemit. I finally listened.
My journalism tends to be really, really, reeeeally long, in-depth investigative pieces. Because of this, I write infrequently. It can take me months to produce a single article. Therefore, I will start by reposting some of my historical work, so that you can get to know the background to my situation and how it is that I ended up where I am today.
The topics of my writing are whistleblowers, intelligence agencies, new media, technology, war and politics. I write pieces that are both in a New Zealand context (my homeland), and also which have a more global focus.
I've heard a lot of great things about this community so hope that you'll follow along and help others to become aware of my work and that they can now find it here.
Thanks for reading and having me as a part of Steemit.
Love,
Suzie
P.S. yes, this really is me! Proof: https://twitter.com/Suzi3D/status/949696925548376065