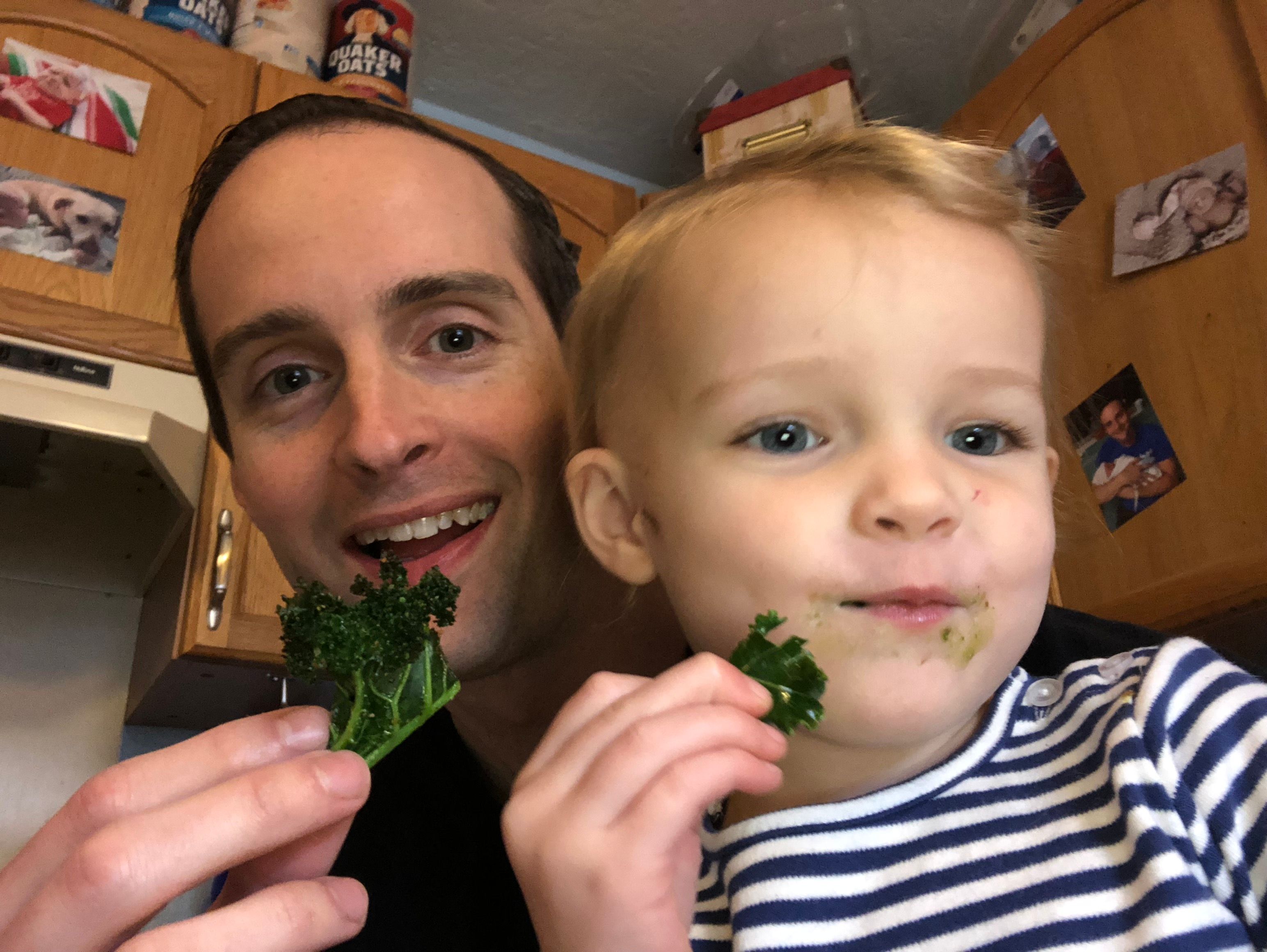 Is reducing the risk for cancer, heart attack, and stroke as easy as eating a few kale chips every day? According to the books How Not To Die and Whole, eating mostly whole plant foods such as unprocessed fruits, vegetables, beans, nuts, and whole grains combined with an hour of exercise, an active low stress lifestyle, and minimizing intake of that which contributes to disease, we can expect to reduce our risk for all of the top 15 causes of death and life lives with less pain and more pleasure!
I eat and live this way today and see that the key to making it work is making practicing this lifestyle easy and fun! What helps is to have lots of snack foods and easy to make fruit and vegetable snacks like kale chips to ensure the full amount of vegetable intake which tends to be the most challenging for me. Today would you join us in reading my newest adventure in making kale chips because most of us struggle to eat vegetables while this post shows an easy way to do it?
We start with a bag of kale which is less than $5 and produces enough for 3 to 4 full trays of kale chips.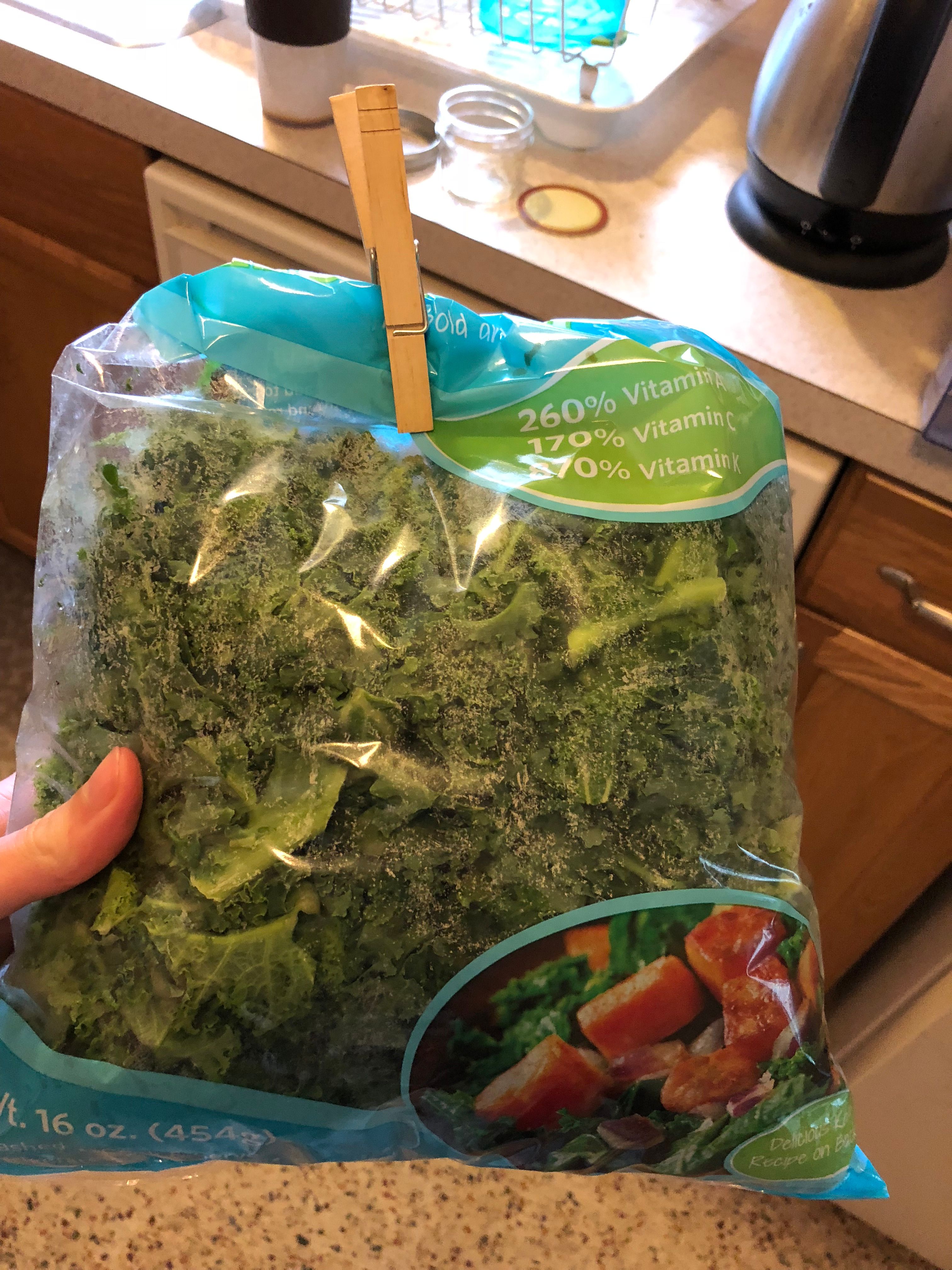 Check out the nutrition label!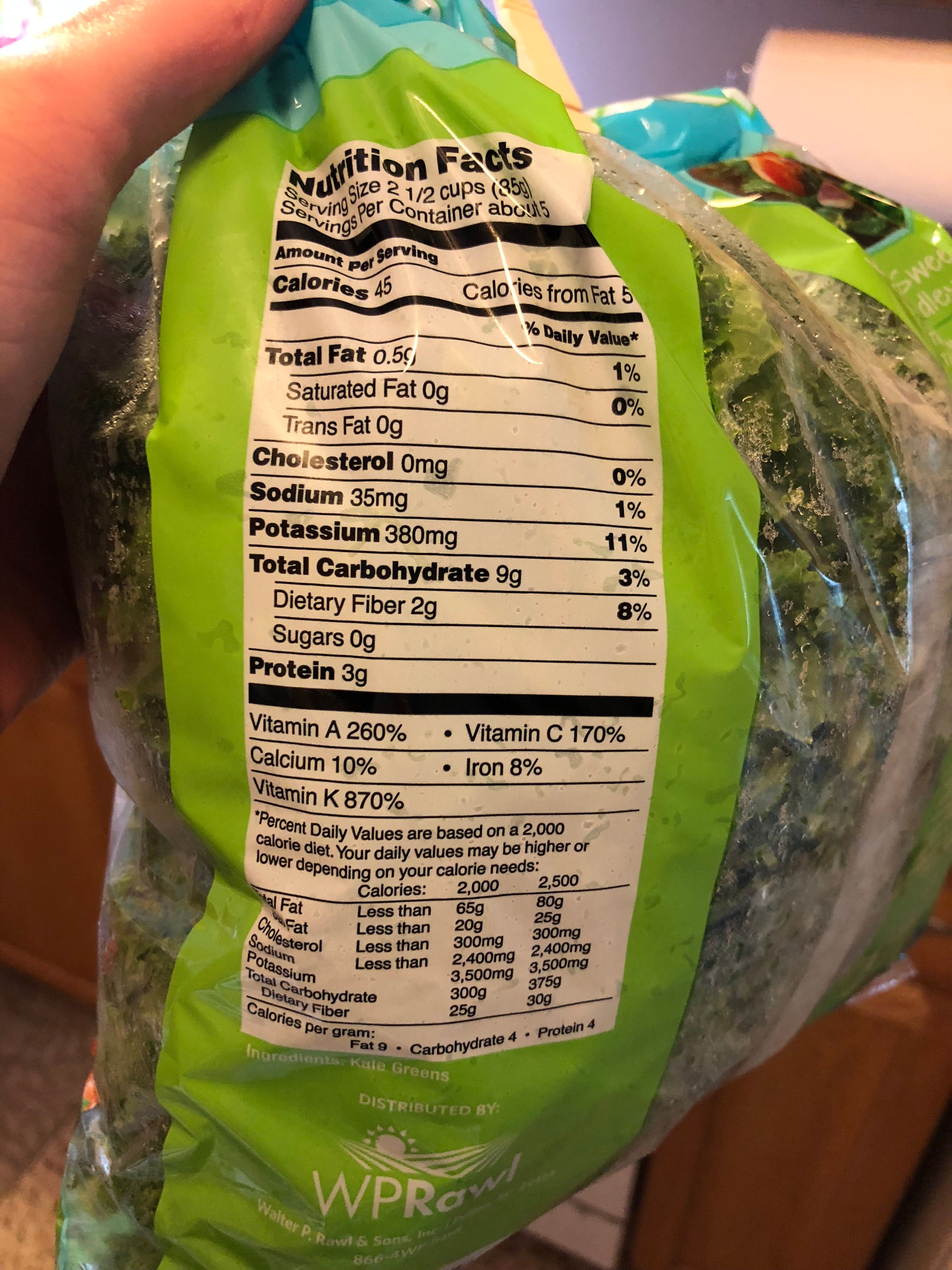 To begin, we set the stove to 350 Fahrenheit or about 180 Celsius.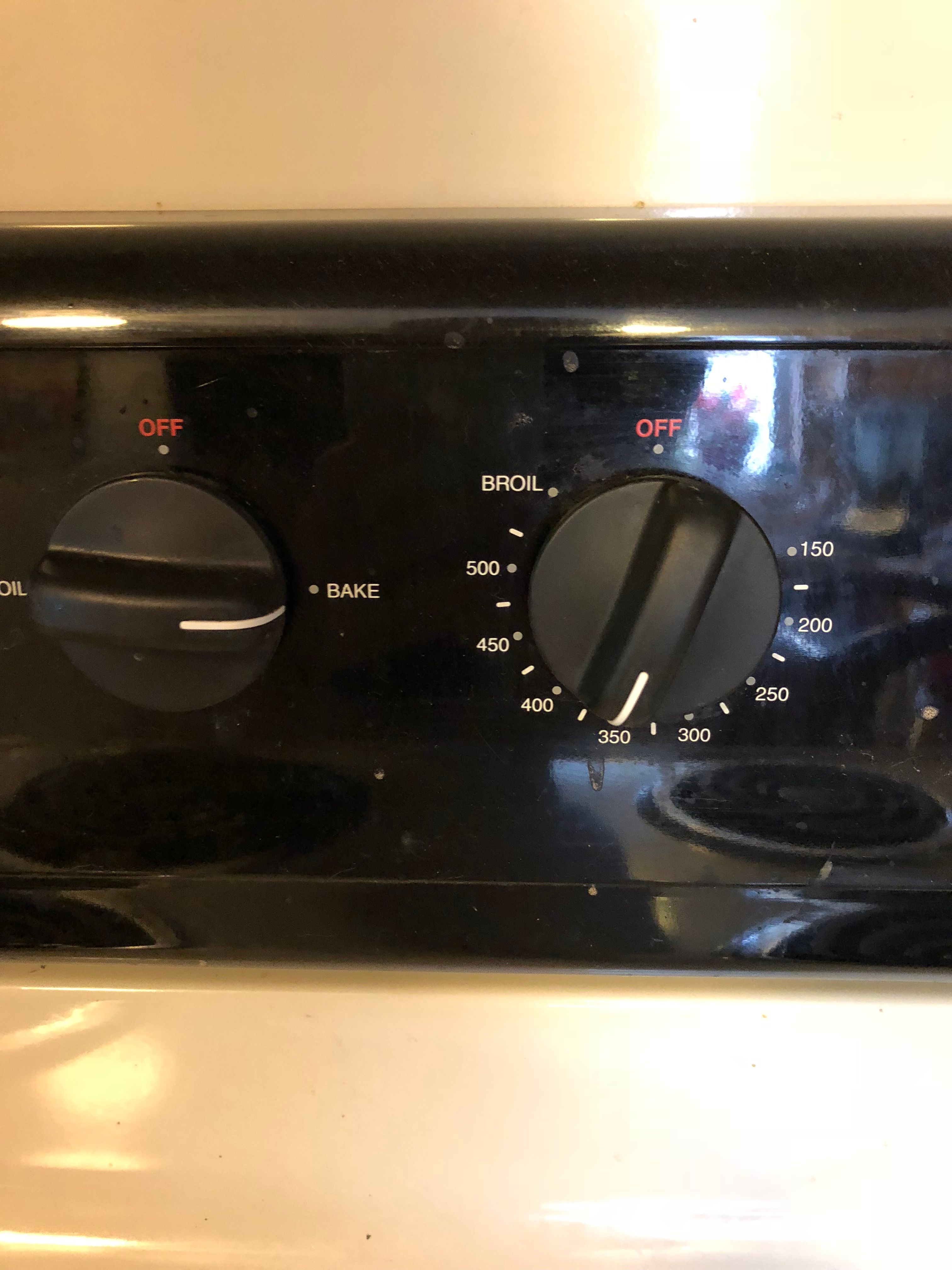 Next, rinse the kale leaves and add 2 tablespoons of olive oil or a substitute that will help the chips become crispy in the oven and taste good.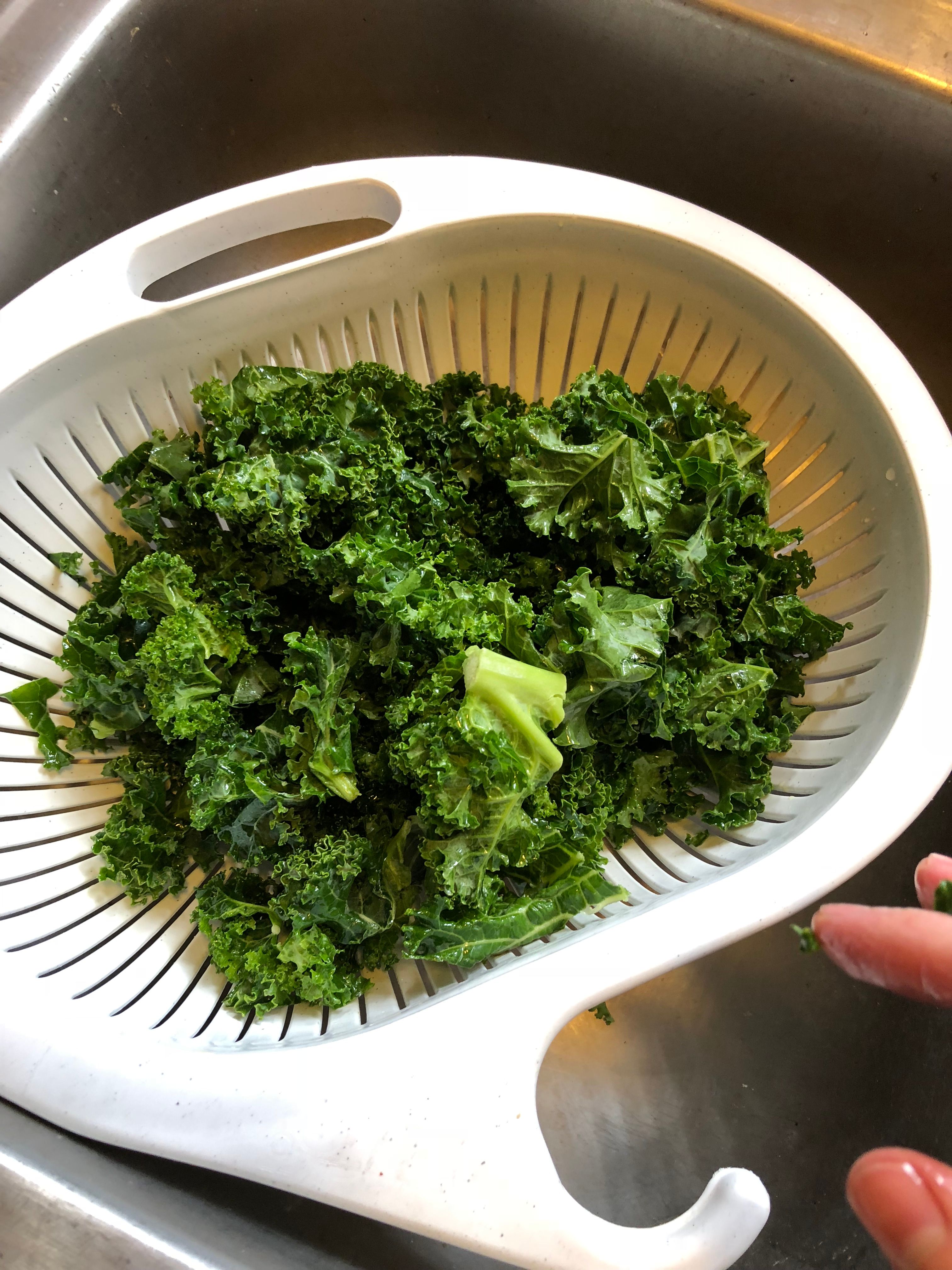 I like the Japanese seven spice from Publix for a spicy flavor without salt!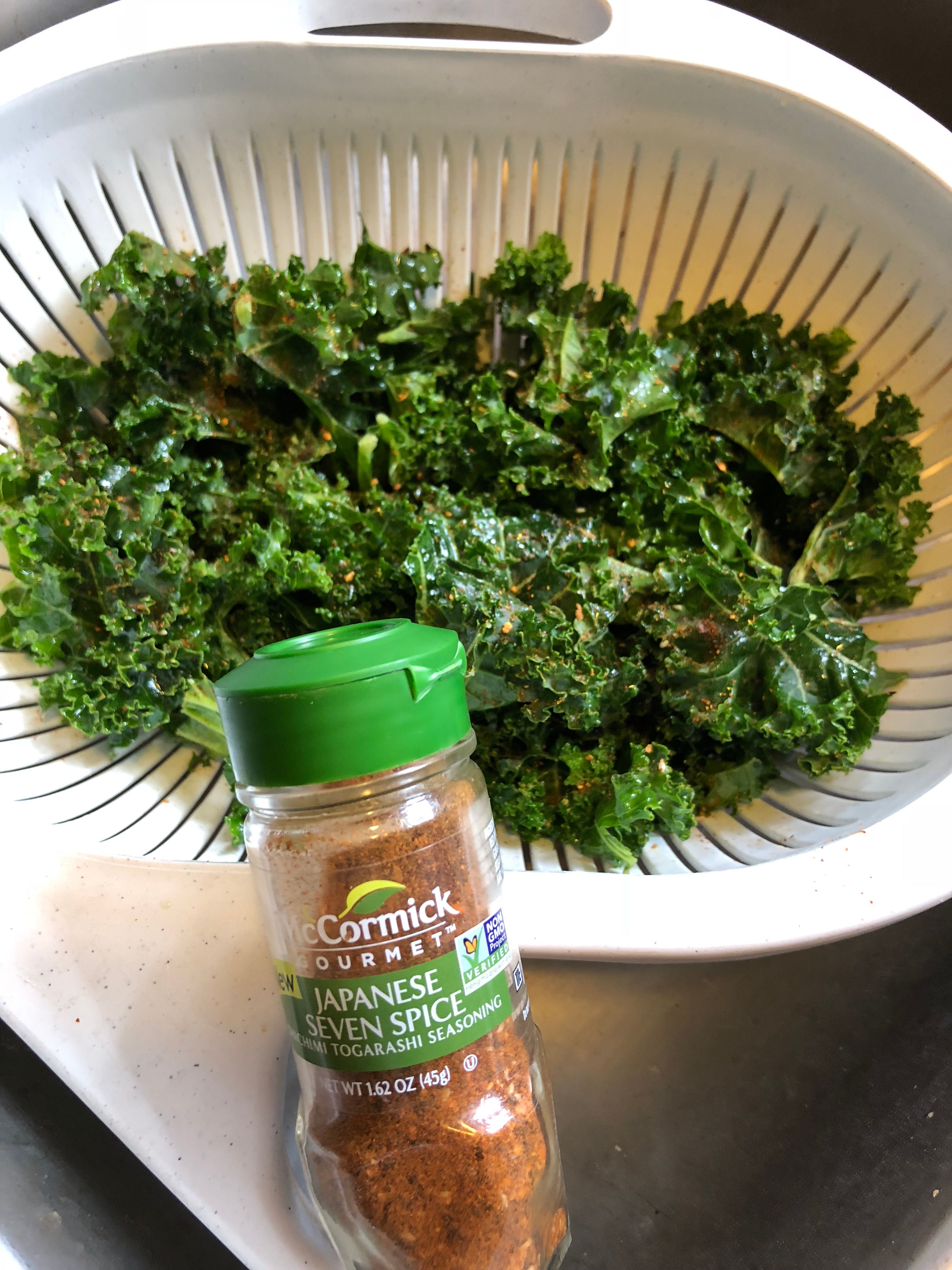 Add garlic powder for more flavor!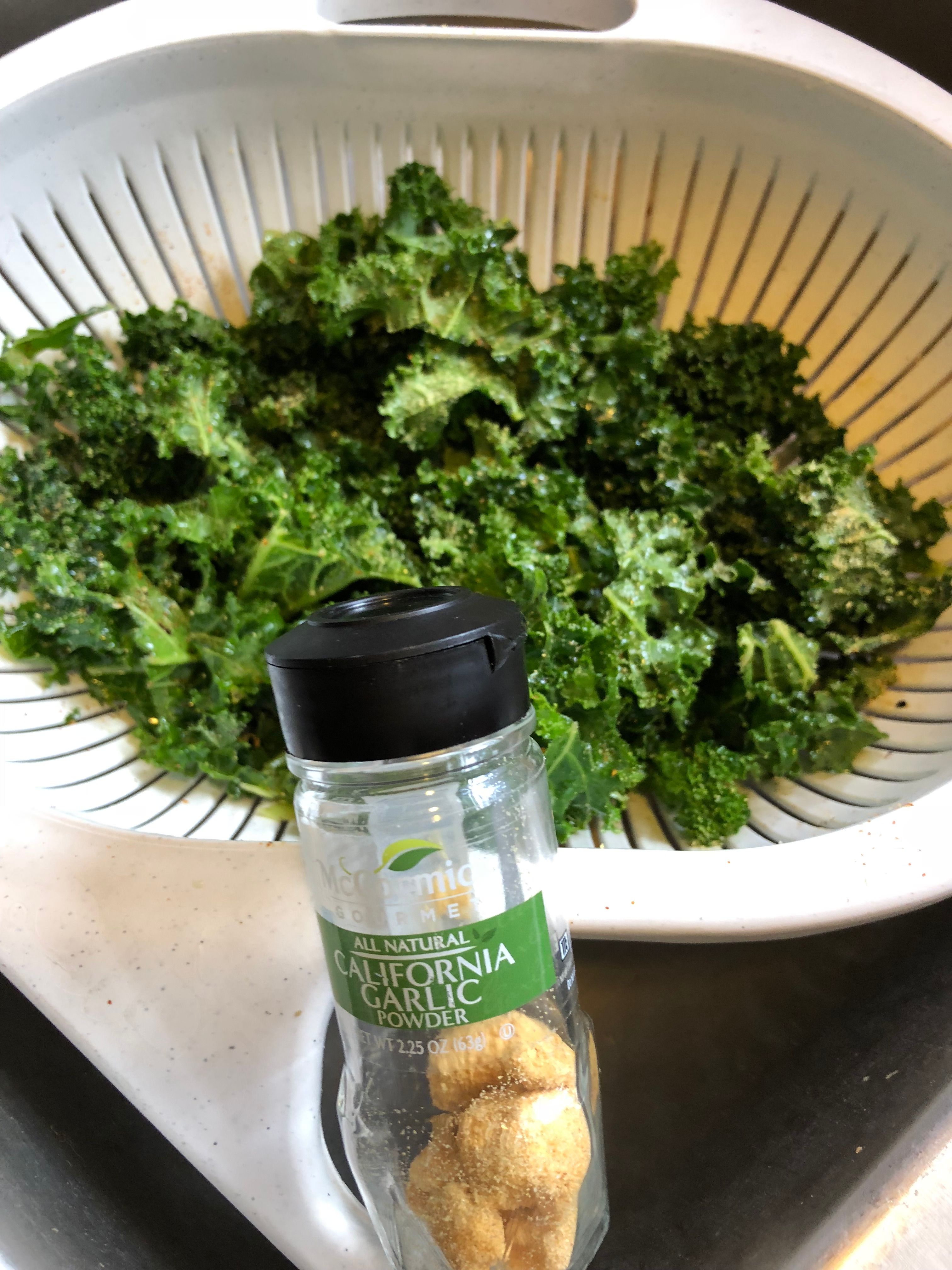 Finish it with more garlic and herb without any salt and get ready for my breath!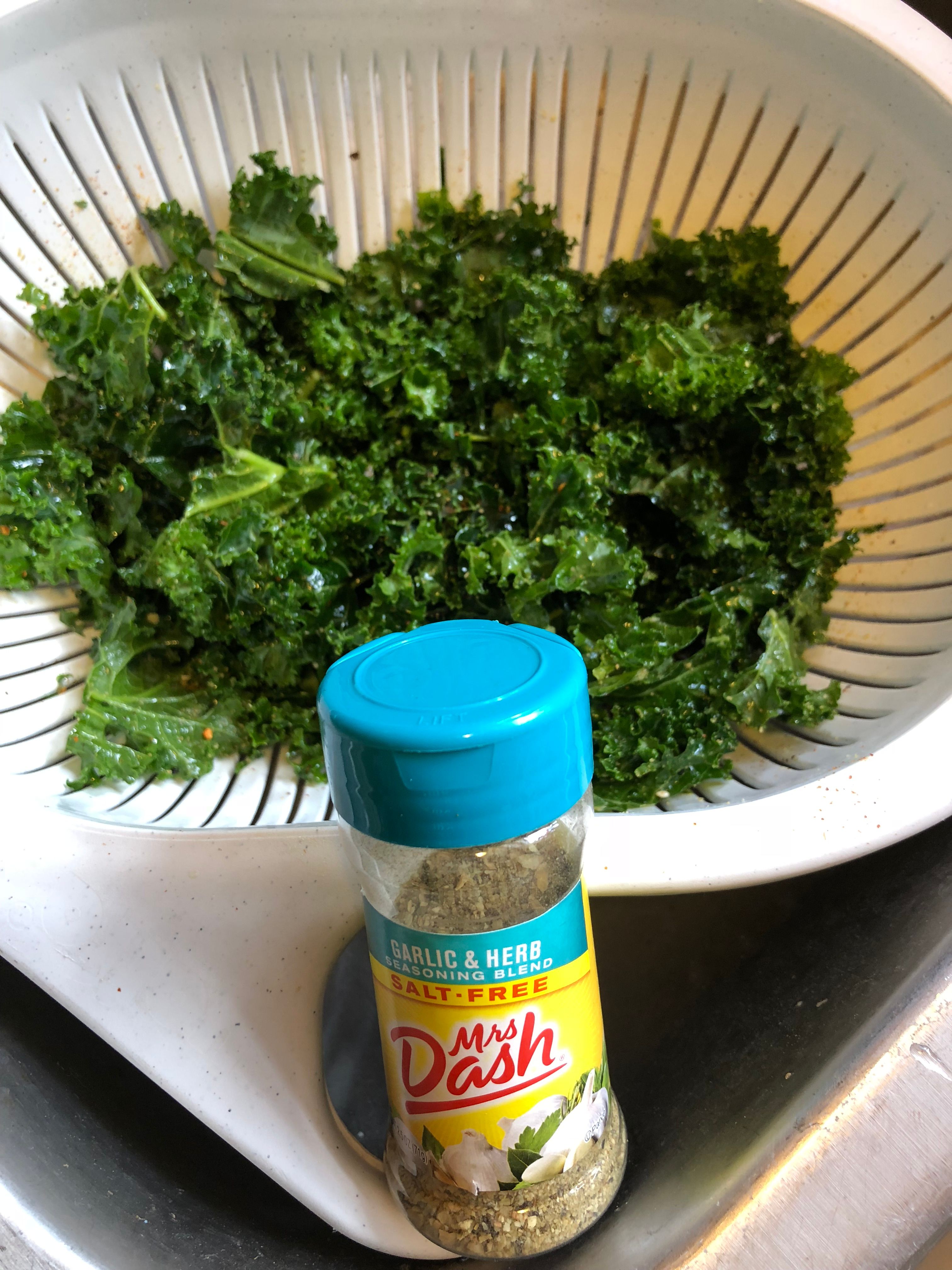 After several failed attempts, I find this airbake tray helps a lot to allow the kale to cook evenly without burning because a thicker pan makes it too easy to burn on the bottom and not be done on the top.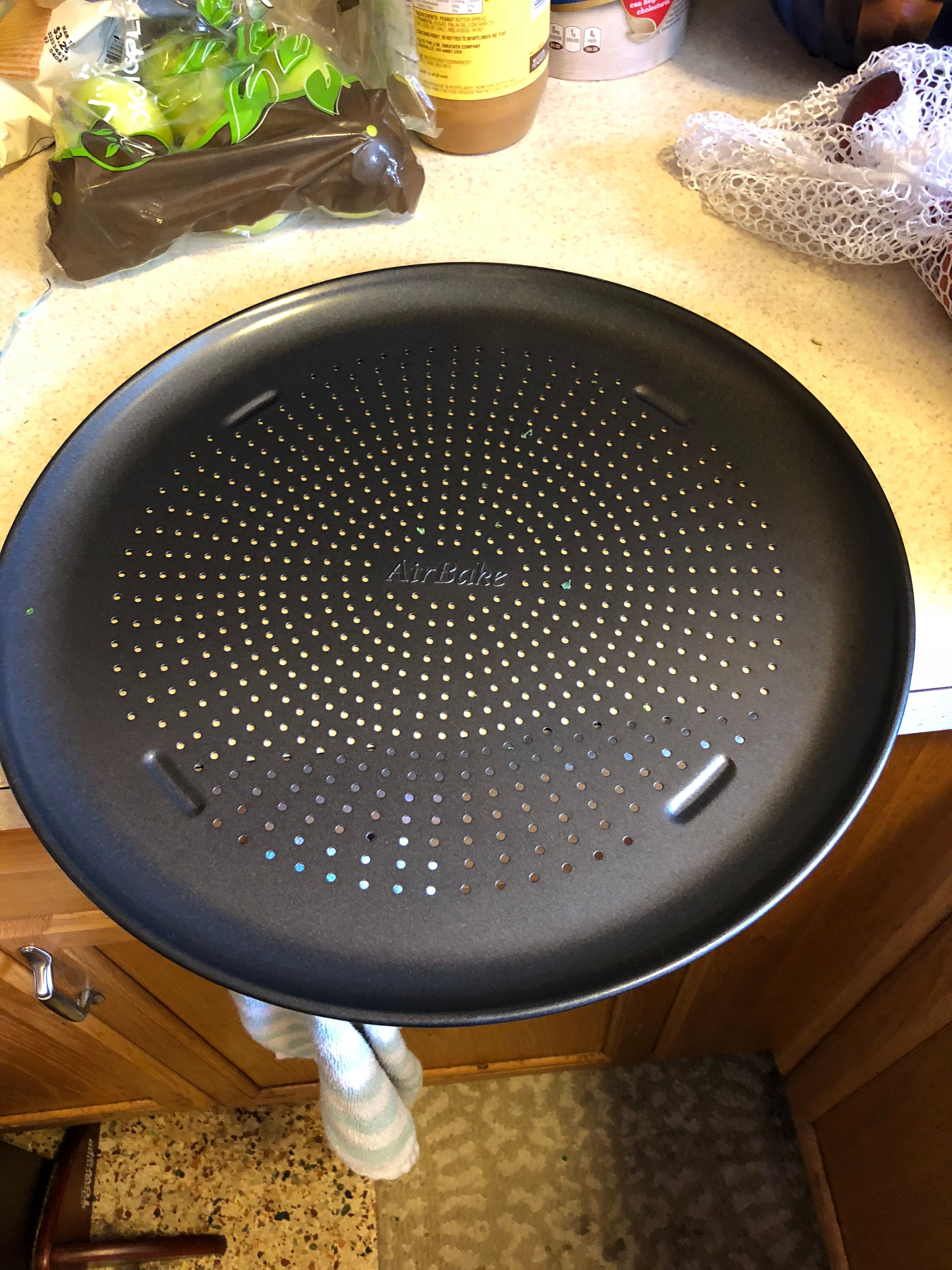 Dump the kale out of the strainer onto the tray.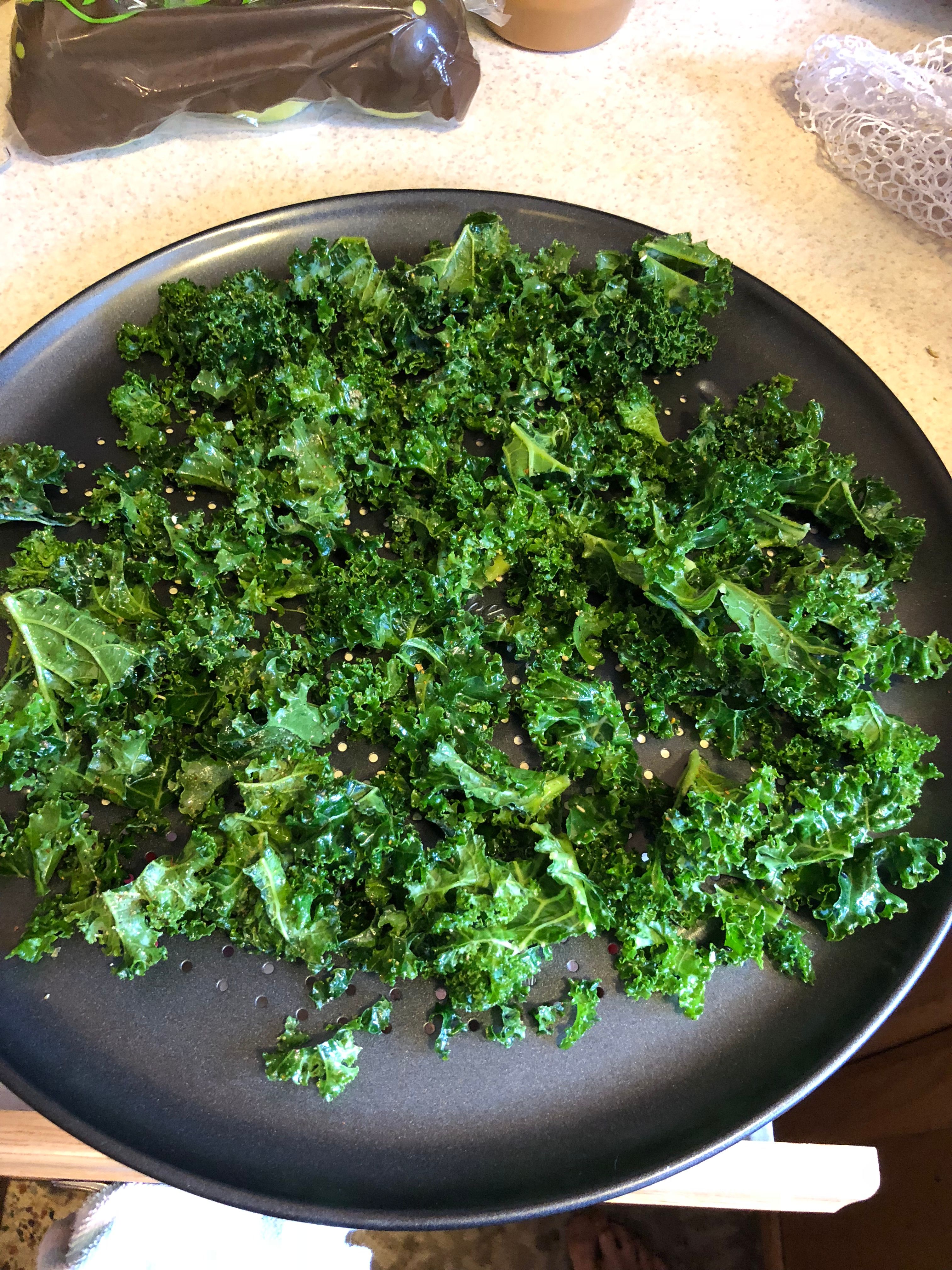 Invite children to join in on the nutrition and the fun cooking!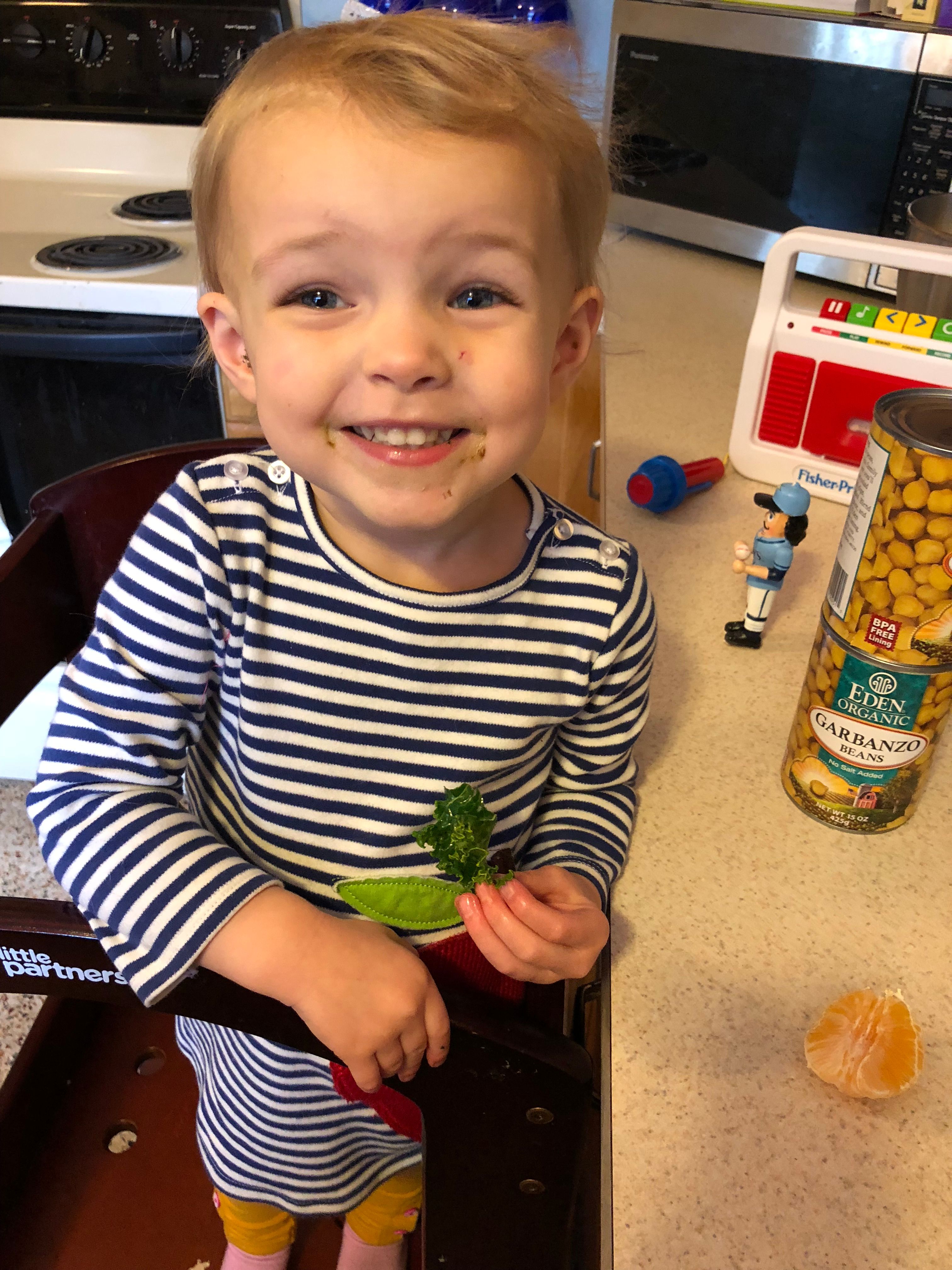 Slide into the oven.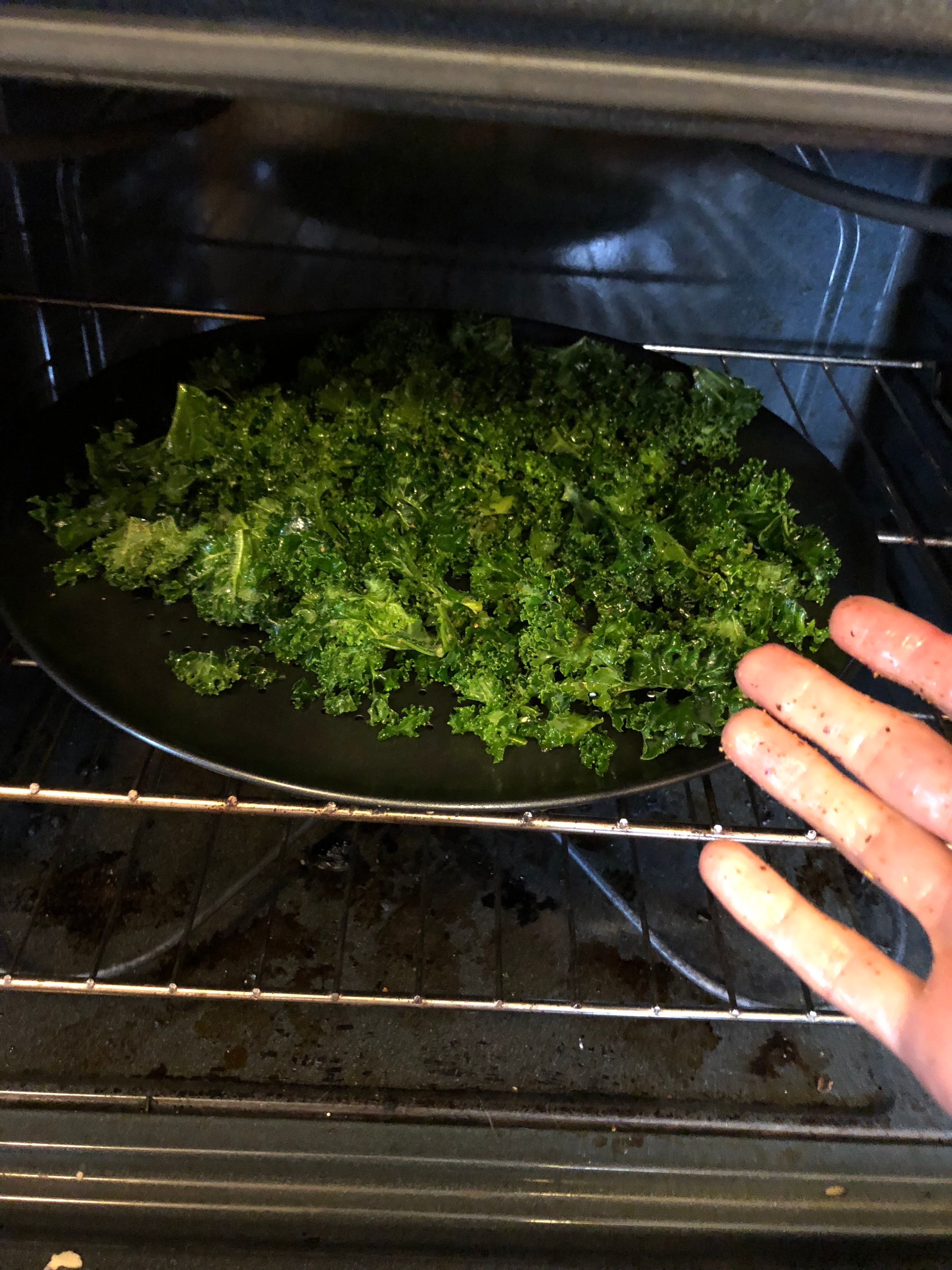 Set a timer for about 7 minutes and make sure cook just to crispy without burning. After a few times making these I now get them right consistently after initially both undercooking and burning.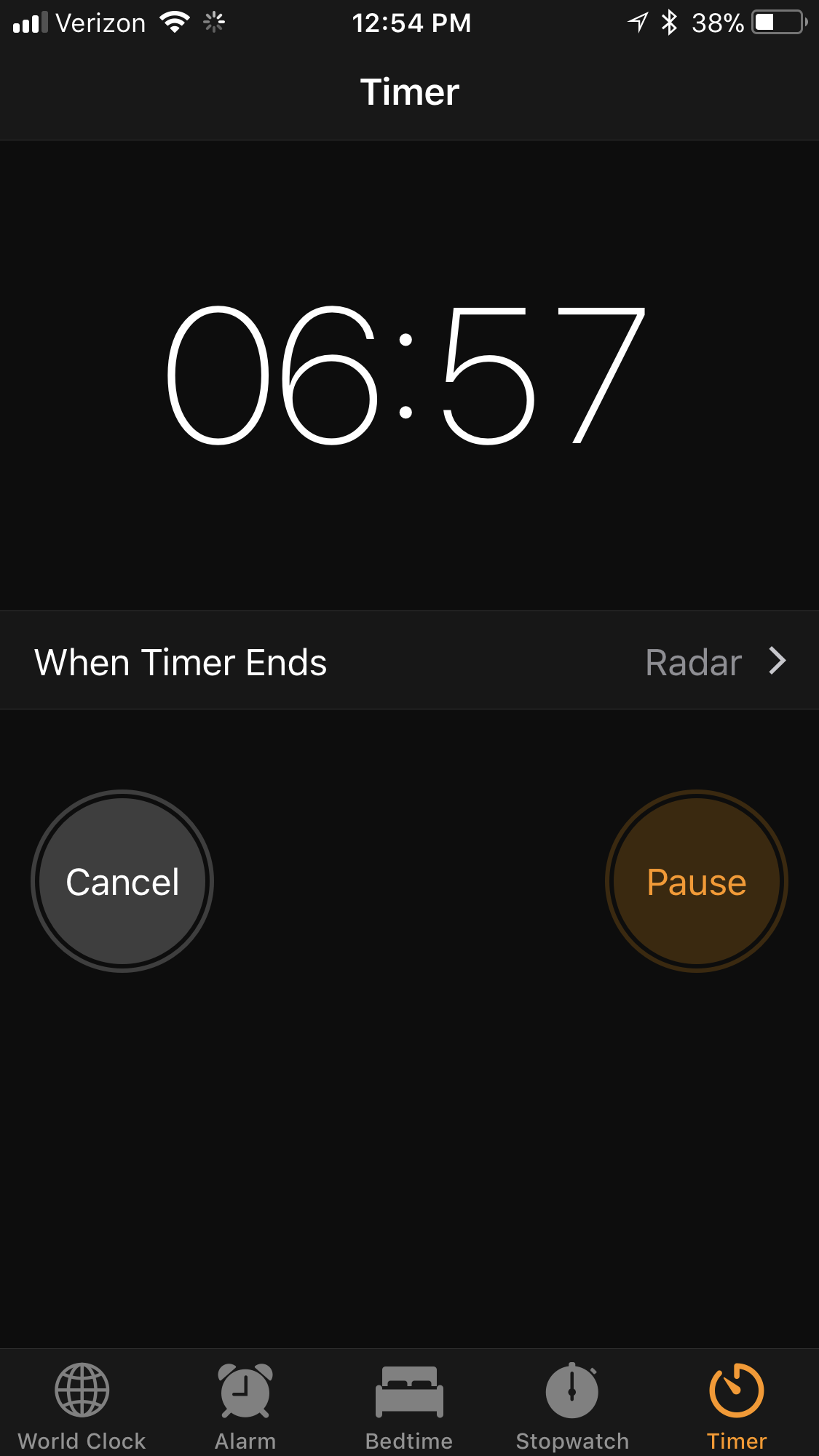 Take them out of the oven when most are crispy and a few are still a little soft to avoid burning. Leave in a minute too long and a bunch may burn.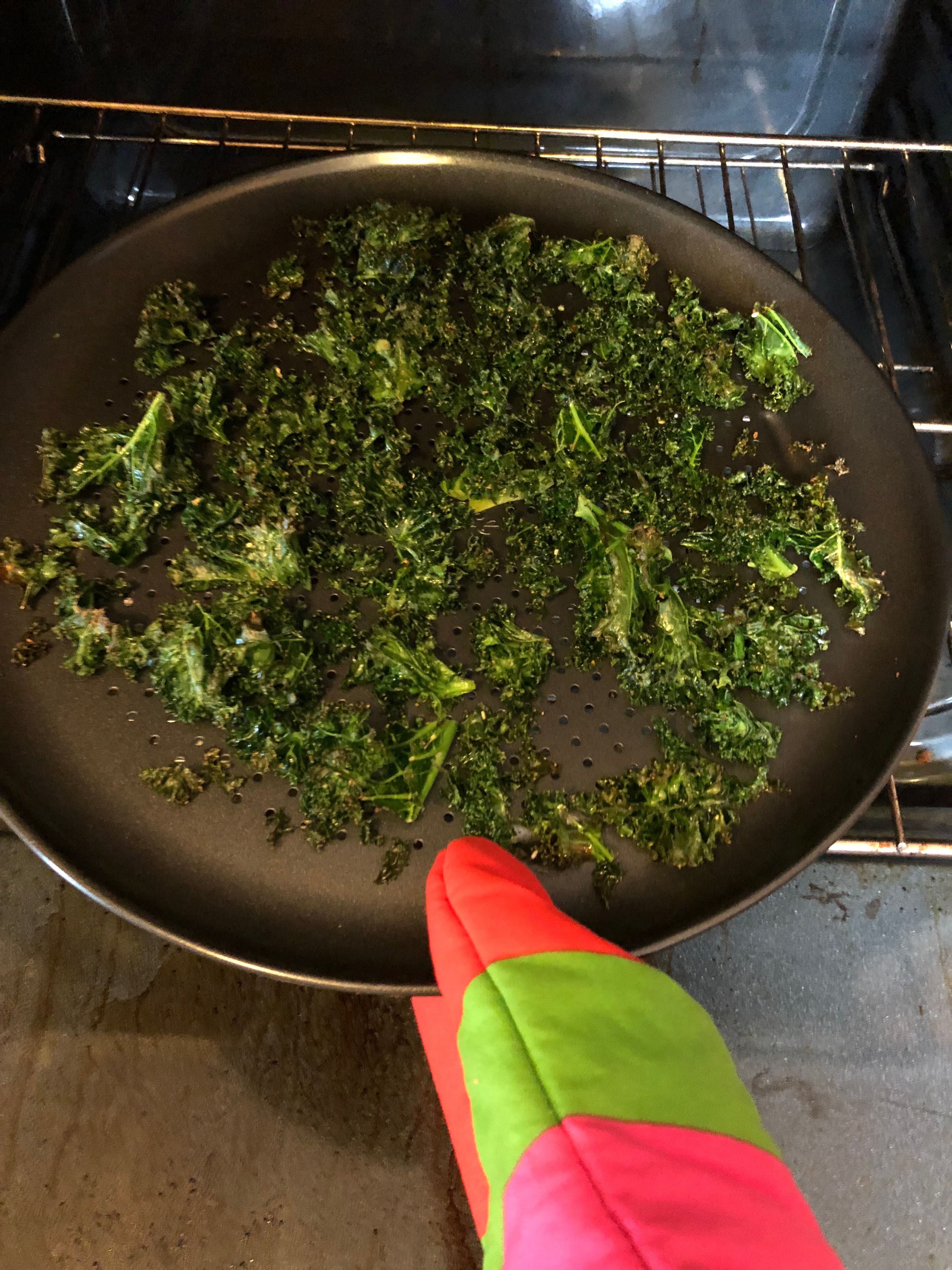 Eat directly off the serving tray immediately for the best experience!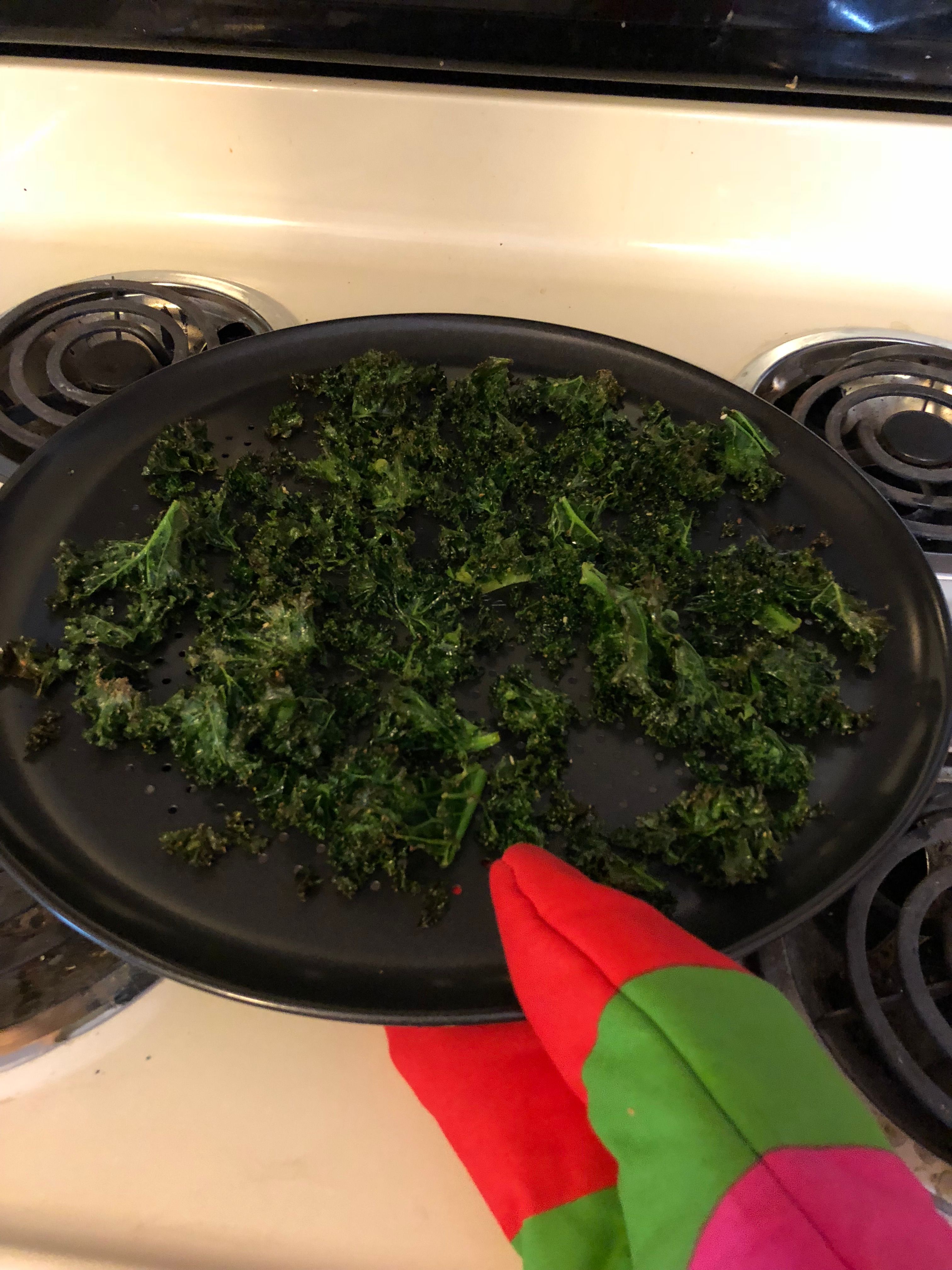 Promoting healthy eating with my daughter is fairly easy when she hangs out me making kale chips and eating other fruits and vegetables!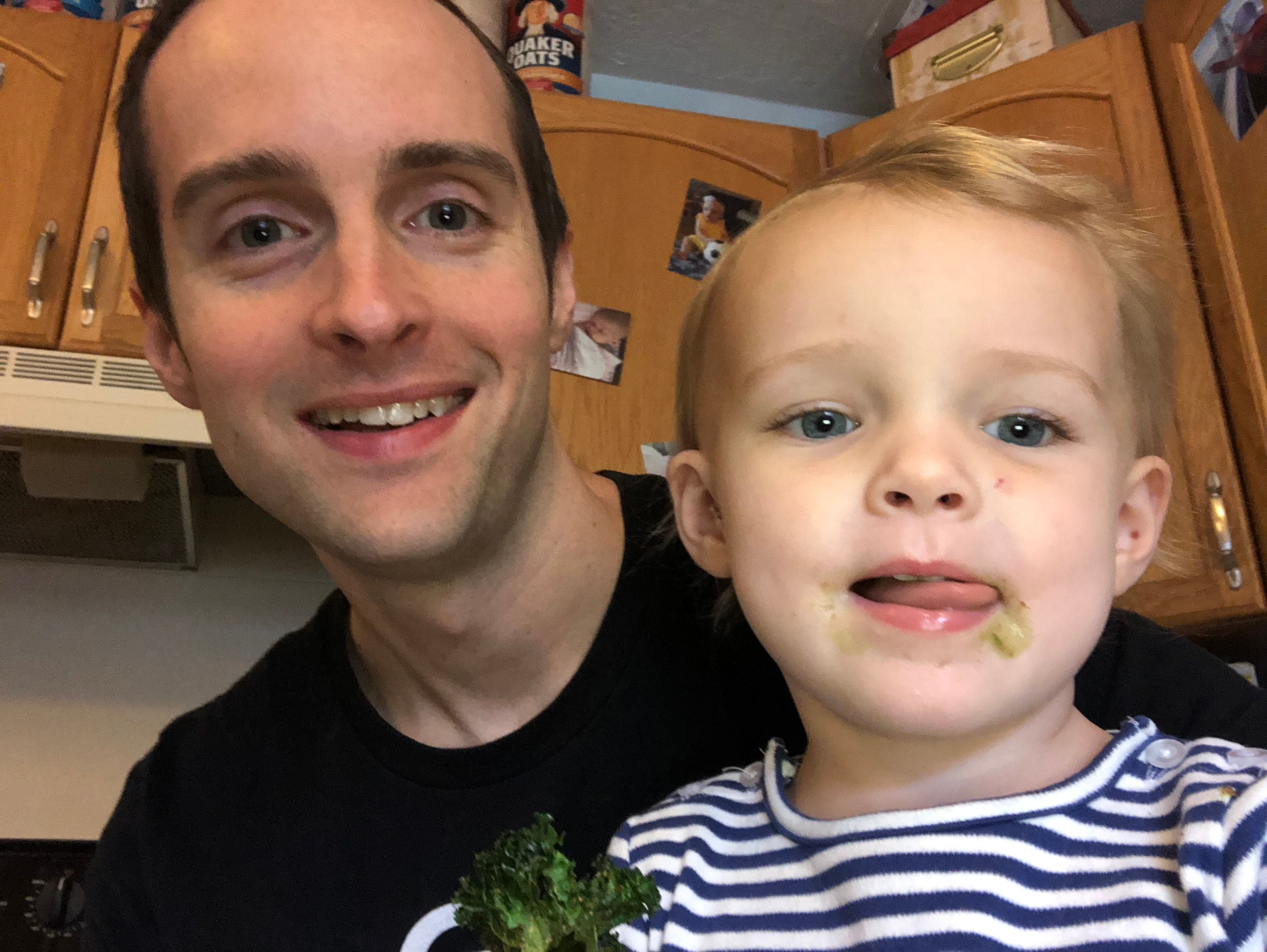 Thank you for reading this and I hope if you try the kale chips you enjoy them as much as I do!
Love,
Jerry Banfield