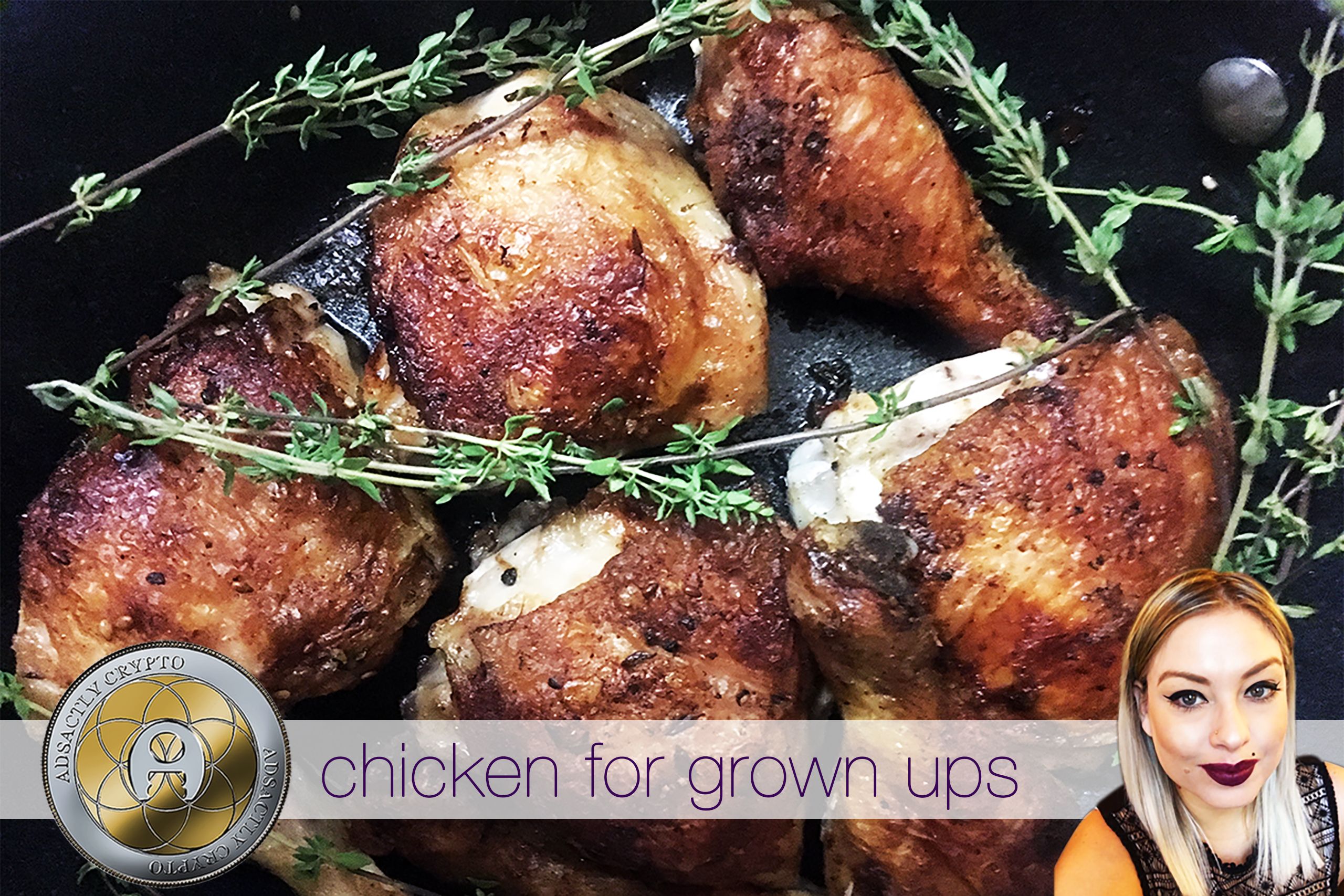 Chicken for grownups. What a strange recipe title. But that is really what this recipe is all about. It's the chicken you will cook when your parents come over, the chicken you will cook at those last minute dinner parties, and the chicken you will cook when you are in the mood for something simple, yet elegant.
But before we learn how to make this delicious chicken dish, let's learn a little about the history of the simple fowl.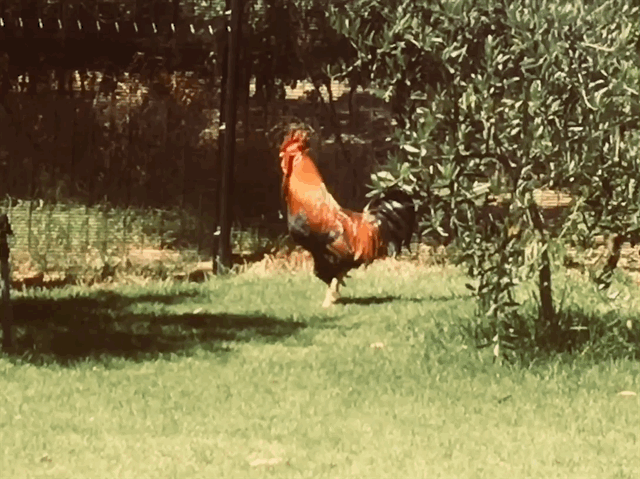 The humble chicken has been around for centuries. It is thought that the first chickens were eaten in Maresha, Israel, as long ago as between 400 and 200BC.
My research tells me that chickens first appeared in Egypt in about 1000BC as fighting birds, and also to be displayed as exotic pets in personal collections. Interestingly, the Egyptians developed heated incubation units, heated by dung fires. This enabled the Egyptians to have many eggs to eat and trade. This method remained an Egyptian secret for many years.
The Greeks also considered our feathered friends to be exotic animals. Chickens and roosters appeared often in folk tales, with Aesop's telling of a lion who was afraid of a rooster in one of his fables. 😆 I found the fable amusing, and I am sure you will too, so if you'd like to read it, you can click here.
Pope Gregory I declared the rooster the official symbol of Christianity in the 6th century, and in the 9th century Pope Nicholas I ordered the figure of a rooster to be placed on each and every steeple of each and every church, as a reminder of Peter's betrayal of Jesus.
And now, for my favourite tidbit of information on chickens; in Chinese Zodiac, people born in the year of the rooster are considered to be deep thinkers, honest, outgoing, bright, impatient and overconfident. Sound like anyone you know? 😆
Enough of that. Let's eat!
---
🐓 INGREDIENTS 🐓 :
six to eight pieces of chicken, bone in
few cloves of garlic
1 T smoked paprika
salt and pepper
thyme
1 T Canola oil
---
🐓 METHOD 🐓 :
You're not going to believe how simple this really is. To start, preheat your oven to 475'F/230'C. Then, season your chicken very well, with salt, pepper and paprika. You can add a drizzle of olive oil if you like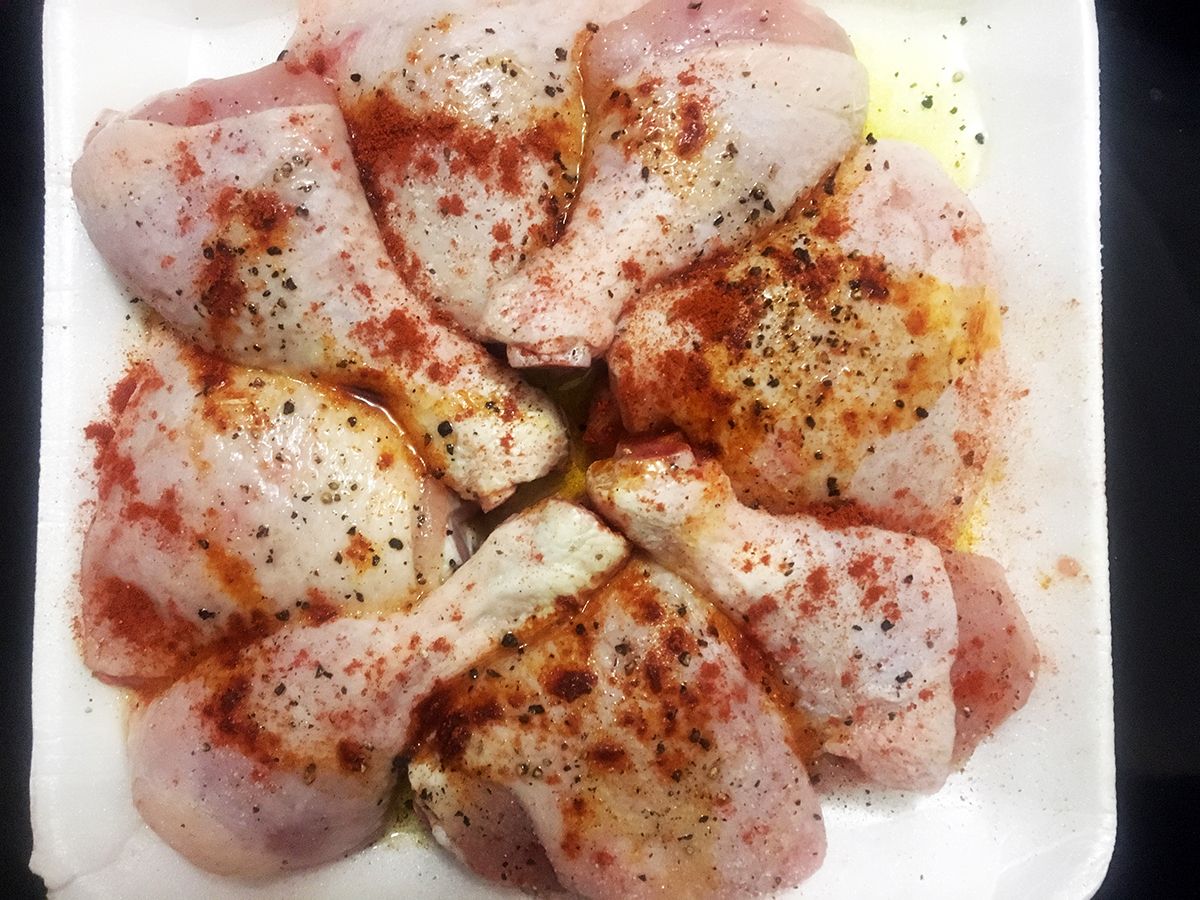 In a heavy bottomed pan, heat the oil to a high heat. The oil should not smoke. Place the chicken neatly into the pan, skin side down. I laid a few sprigs of thyme and the garlic in the pan with the chicken.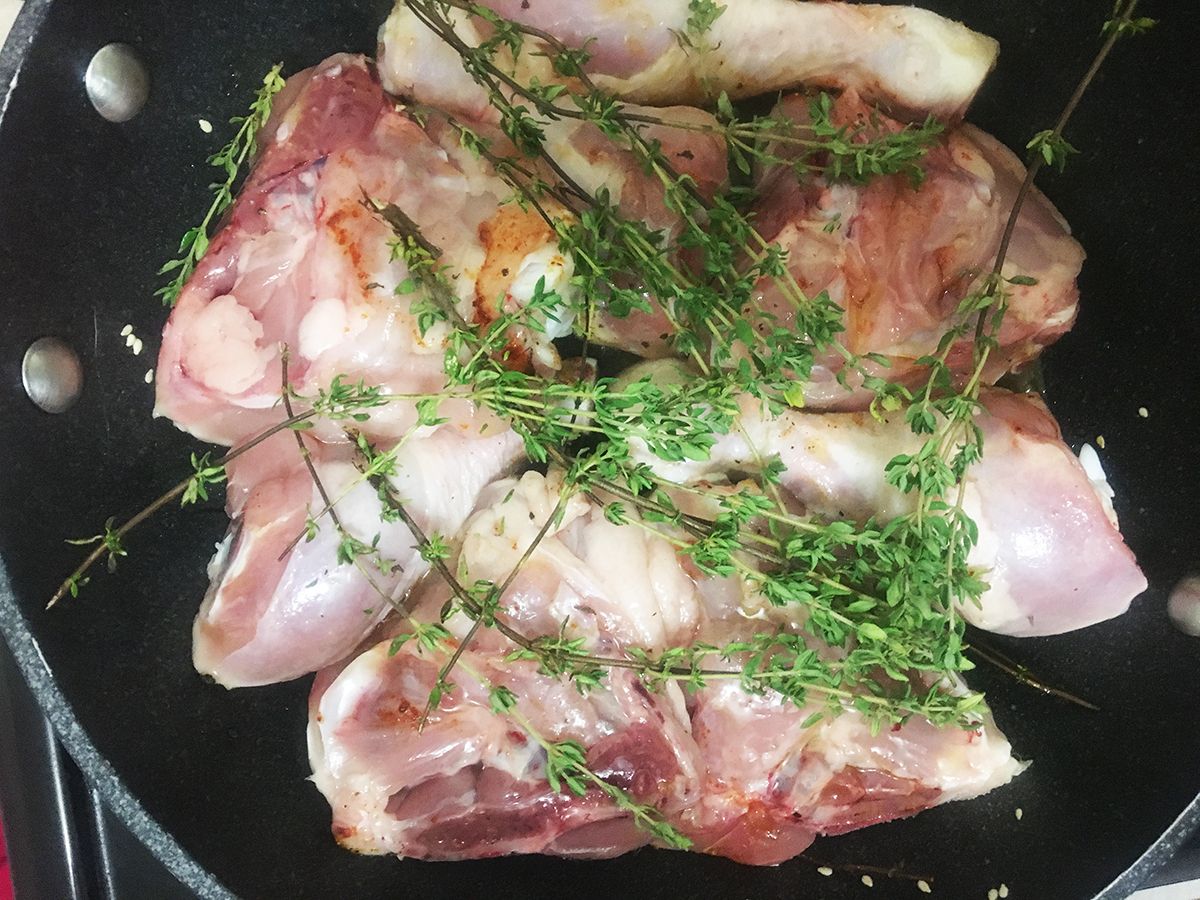 Continue to cook the chicken on high heat for two minutes. Thereafter, turn the heat down to a medium heat, and cook for about ten to twelve minutes. Jostle the chicken every now and then. The skin should start to crisp and the fat will render.
Next, transfer your pan to the oven, and cook for a further ten to twelve minutes. Thereafter, turn the chicken skin side up, and cook for a further five minutes. Once done, rest the chicken for a few minutes on a plate or cutting board.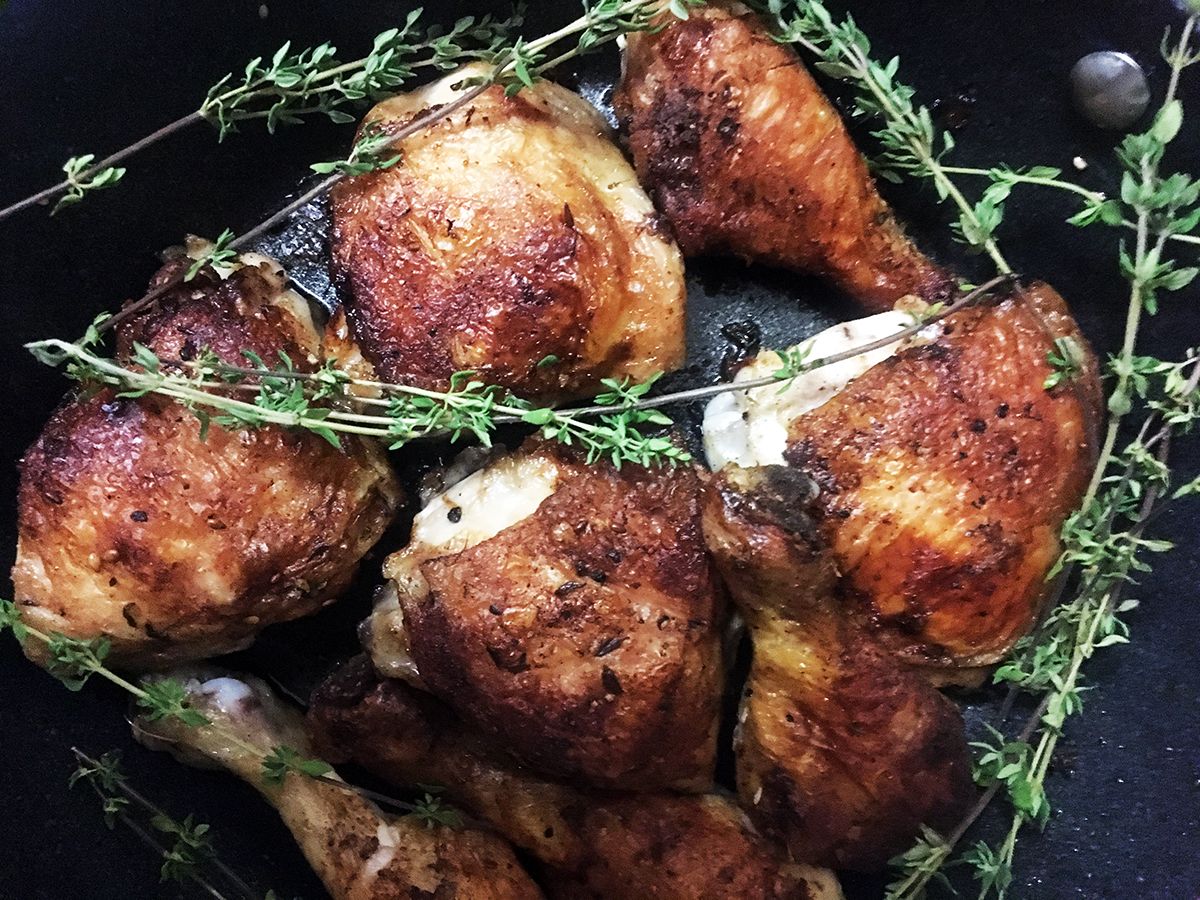 Easy as pie, and fancy enough for date night at home. I served mine with a green salad and smashed, garlicky potatoes. Born up a tree!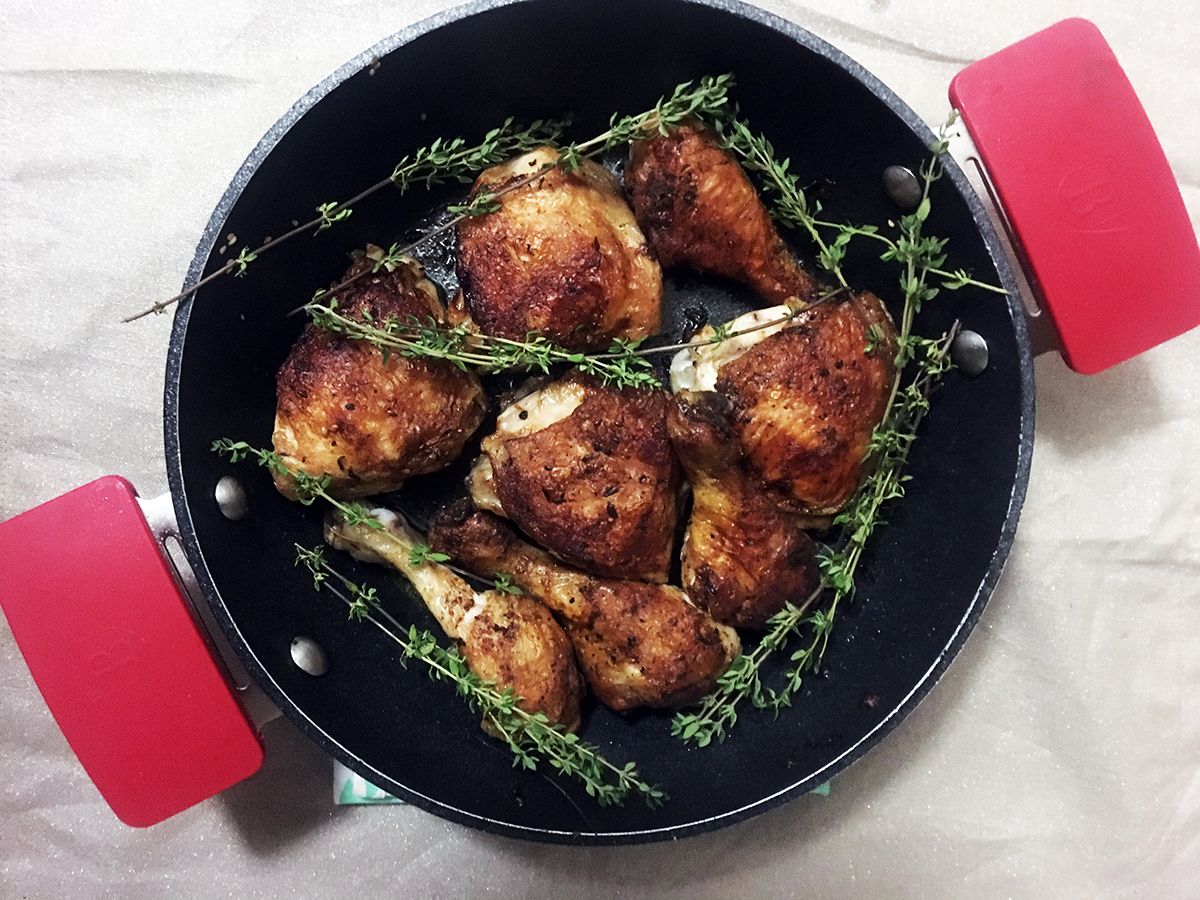 🐓🐓🐓🐓🐓
🌸🌸 To find out more about Adsactly, come join us in our Discord channel here 🌸🌸

---

💎💎 Please vote for @adsactly-witness as your Steemit witness. Click here to go to the witness page. 💎💎

Click on the coin to join our Discord Chat








---

Vote @adsactly-witness for Steem witness! Go to: https://steemit.com/~witnesses
In the bottom of the page type: adsactly-witness and press vote.

Use small letters and no "@" sign. Or, click here to vote directly!
Thank you!


---