Come sail with me to Paracas, Peru - Sea Lions, Islands of Birds and natural caves [FULL HD]
Relax, lean back, chill for a few minutes and just enjoy these beautiful scenes from Mother Nature with me!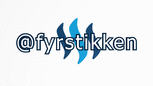 Authors get paid when people like you upvote their post.
If you enjoyed what you read here, create your account today and start earning FREE STEEM!