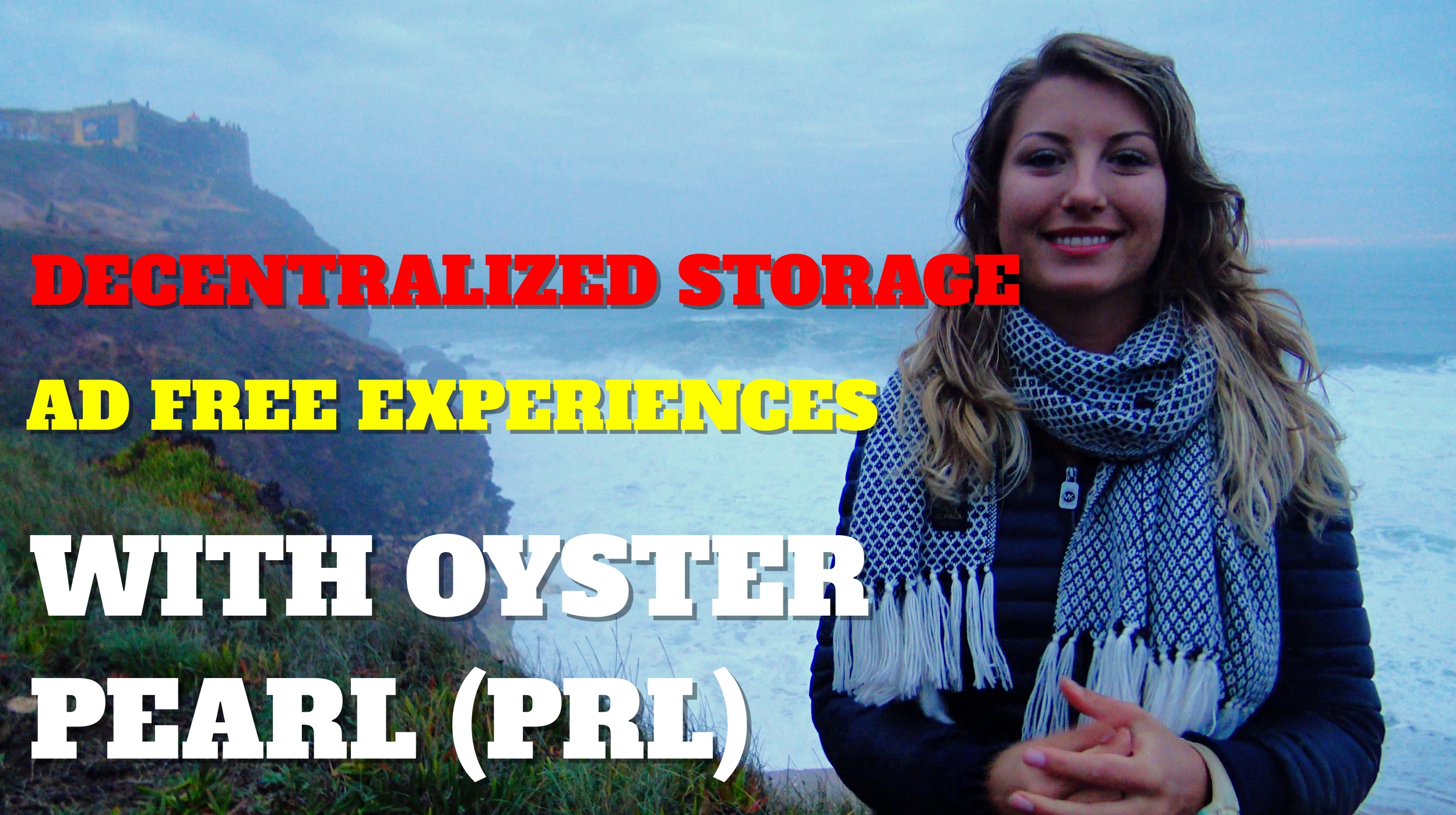 Oyster Pearl (PRL) was designed to address two very common problems:
* The lacking of anonymous, decentralized file storage
* The decreasing effectiveness of ads for websites and content producers.
The Oyster platform uses these in-demand features to create an ecosystem where users can pay to store files in a decentralized, anonymous way. They can also offer a fraction of their CPU or GPU power in return for advertisement free access to websites that participate in the system.
It's in this way that Oyster brings two kinds of users together, those wanting to store files, and those wanting ad free access.
It should come as no surprise that file storage is becoming increasingly more attractive.
Take a moment to think how fast it takes for you to use up all of the available storage on your phone or computer. Or are you sick of or quite frankly, scared of the information that ads collect about you?
It's not hard to see that there is room for this platform in this day and age, but we should take a better look at how they plan to achieve this.
Files uploaded through Oyster are stored on IOTA's Tangle. The Tangle is type of a DAG, or a Directed, Acyclic Graph that allows for redundant duplicates. So this gives a peace of mind for those concerned about the threat of lost data. Pair this with the fact that Oyster protocol will also use Proof of Work to guarantee that IOTA's Tangle preserves the data.
Files are stored anonymously, no personal information, no usernames or passwords are ever required to upload a file. Instead, each file uploaded is assigned a unique handle which you should treat as a private seed key. Furthermore, there are mixer contracts available via the Ethereum blockchain that can work to conceal who paid for the storage.
This platform is open source, one of the philosophical bedrocks of cryptocurrency that I appreciate most. This also opens the door for a whole bunch of different kinds of Dapps that can be built onto of the platform. If you want to get a more specific explanation for how this will all be organized and distributed by using IOTA's Tangle and Ethereum's Smart Contracts, nothing does a better job than their white paper. Just keep in mind that although it reads a bit like a science fiction fantasy instruction manual it does lay out the logistics for all of the nodes required.
That being said, here are some good questions that I think are worth paying attention to as this project moves forward:
How much CPU will be used from the Web Nodes?
If a Web Node visits many websites that are participating in this system, how will that affect CPU output?
If an individual pays for file storage for a certain amount of time, can this be extended if need be?
Additional Reading/Sources:
Oyster Website
Oyster White Paper
More on IOTA
Market info for PRL