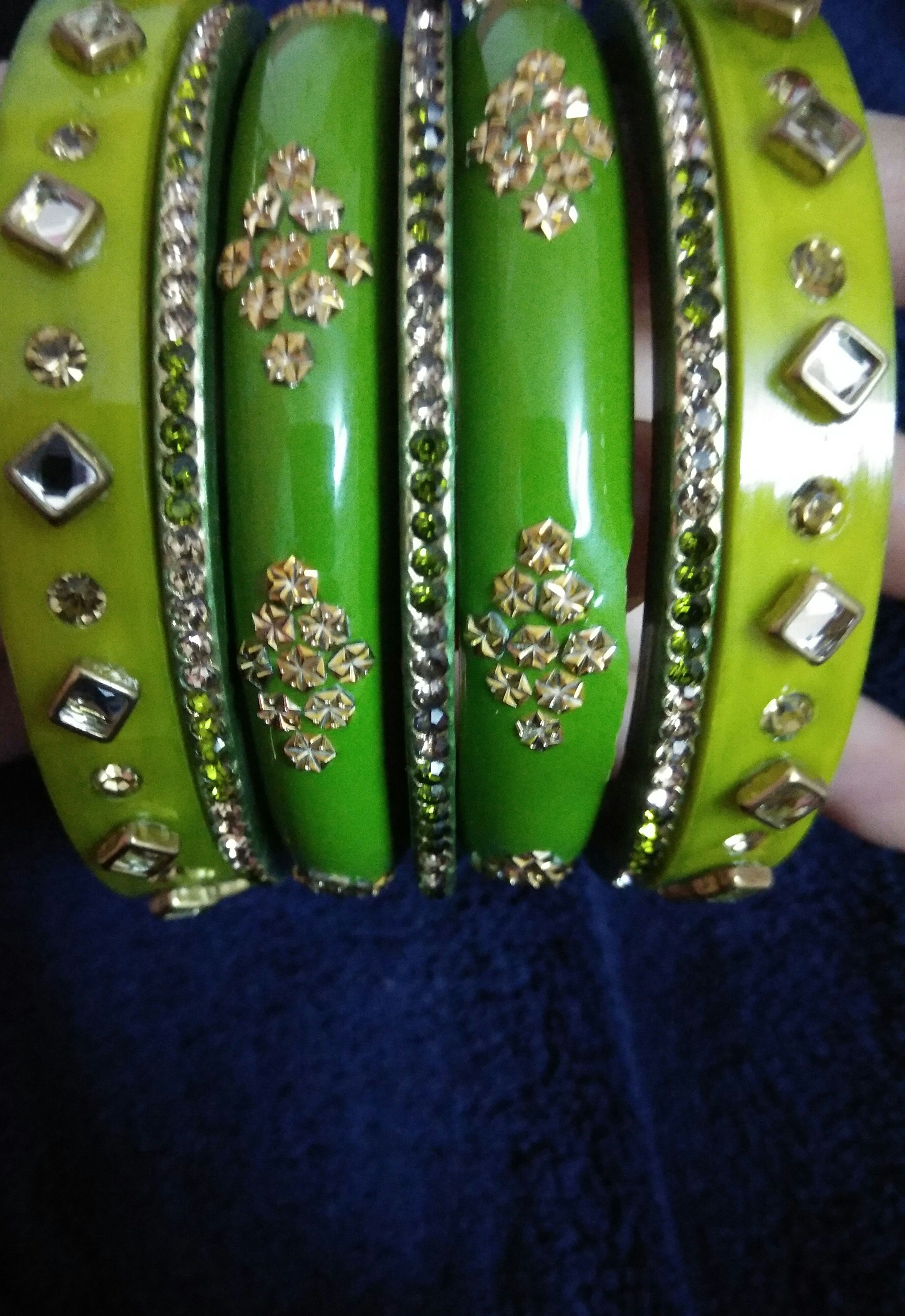 Seep is a plastic used in bangle making, most of the contemporary bangles are made with this material.
One of the best quality of this material is it is durable and the bangles can live a very long life.
The diamond studded bangles are the most common form. Several other intricate designs are itched in them
Udaipur district of Rajasthan state of india has a unique gold carving on seep bangles.
A beautiful accessory for every bangle lover.