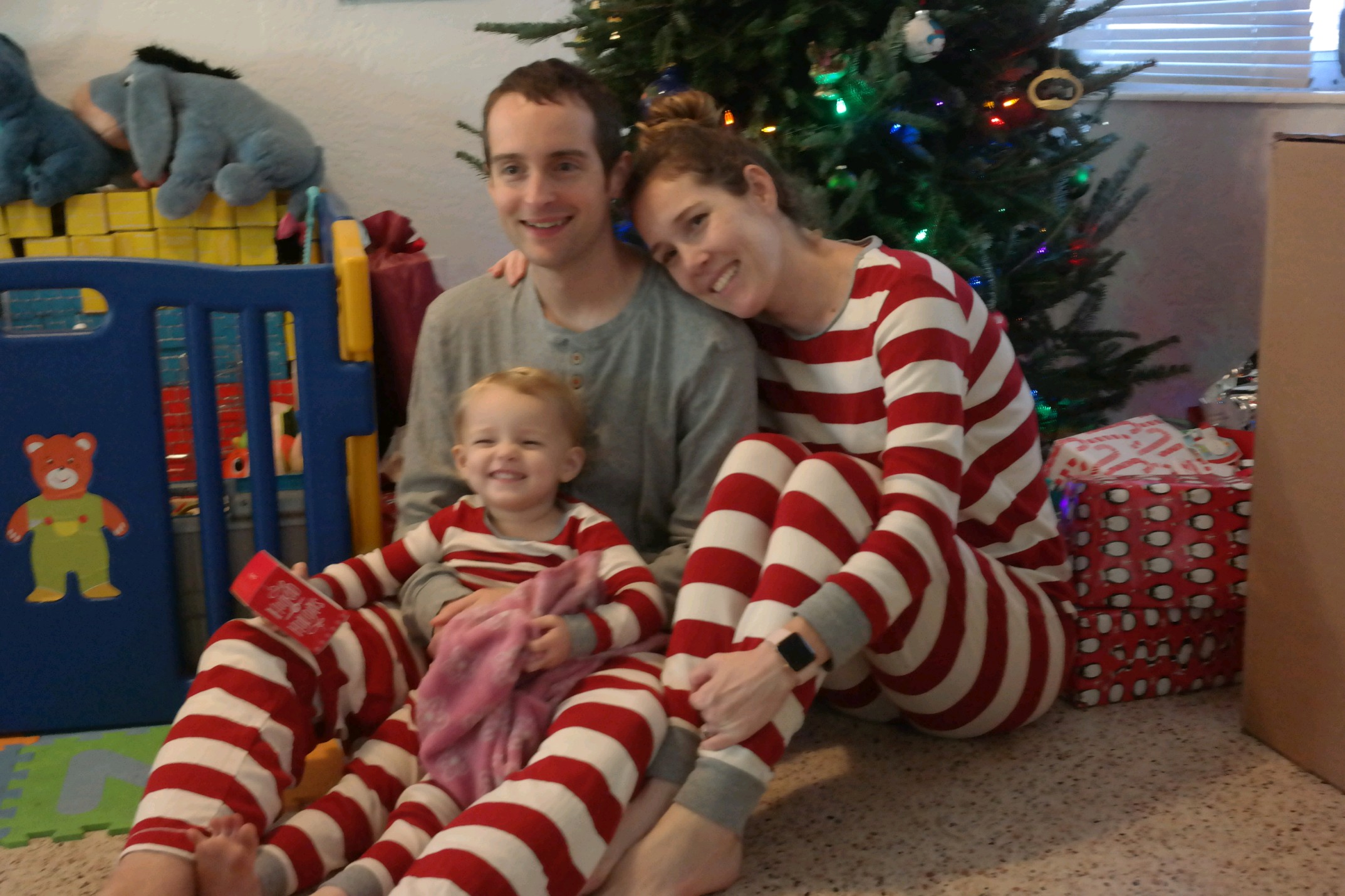 We are grateful today to celebrate the Christmas holiday with family! @laurabanfield and I pose here with our daughter Madeleine in front of the Christmas tree!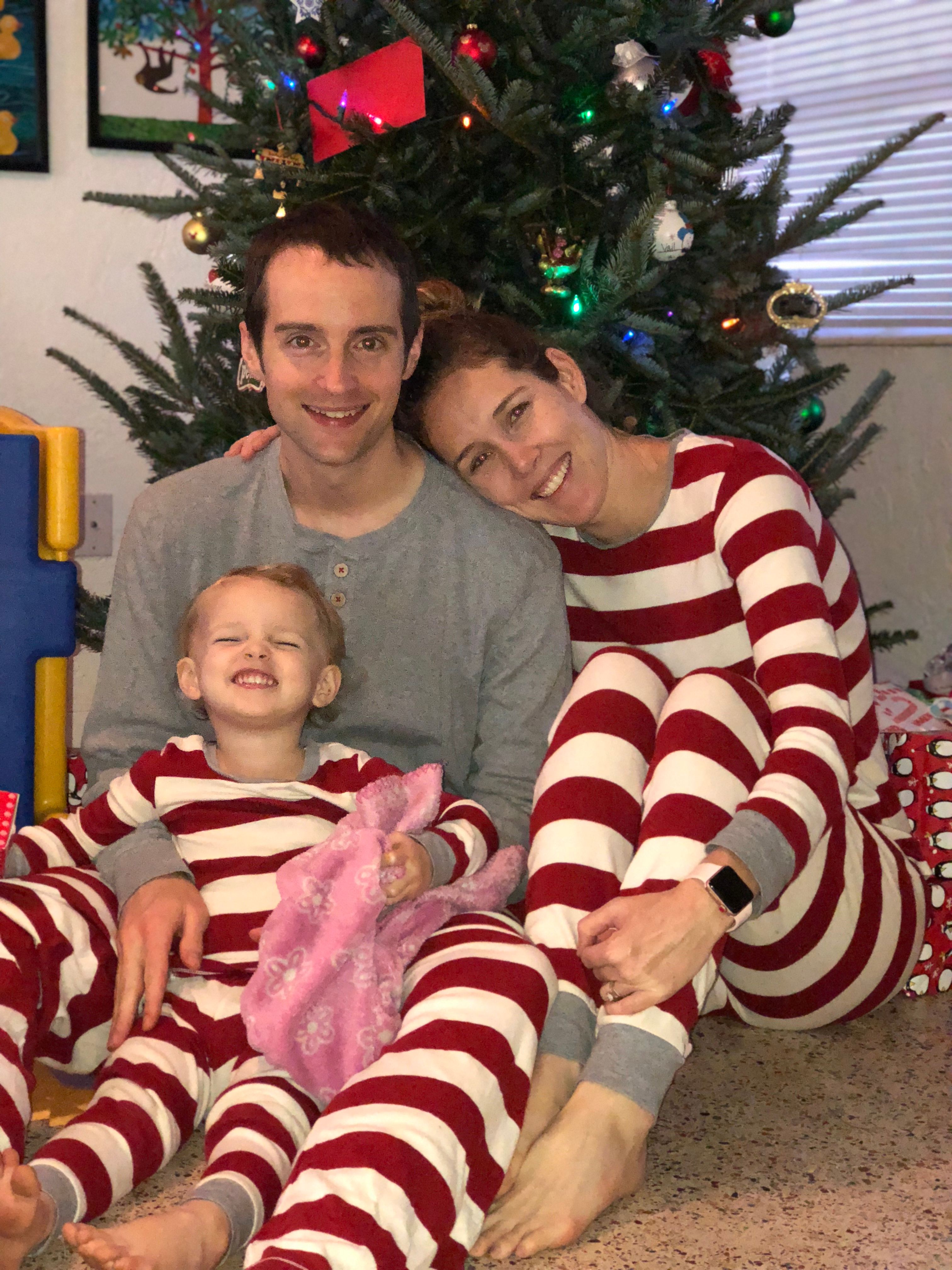 Madeleine enjoys her Pez dispenser from my mom!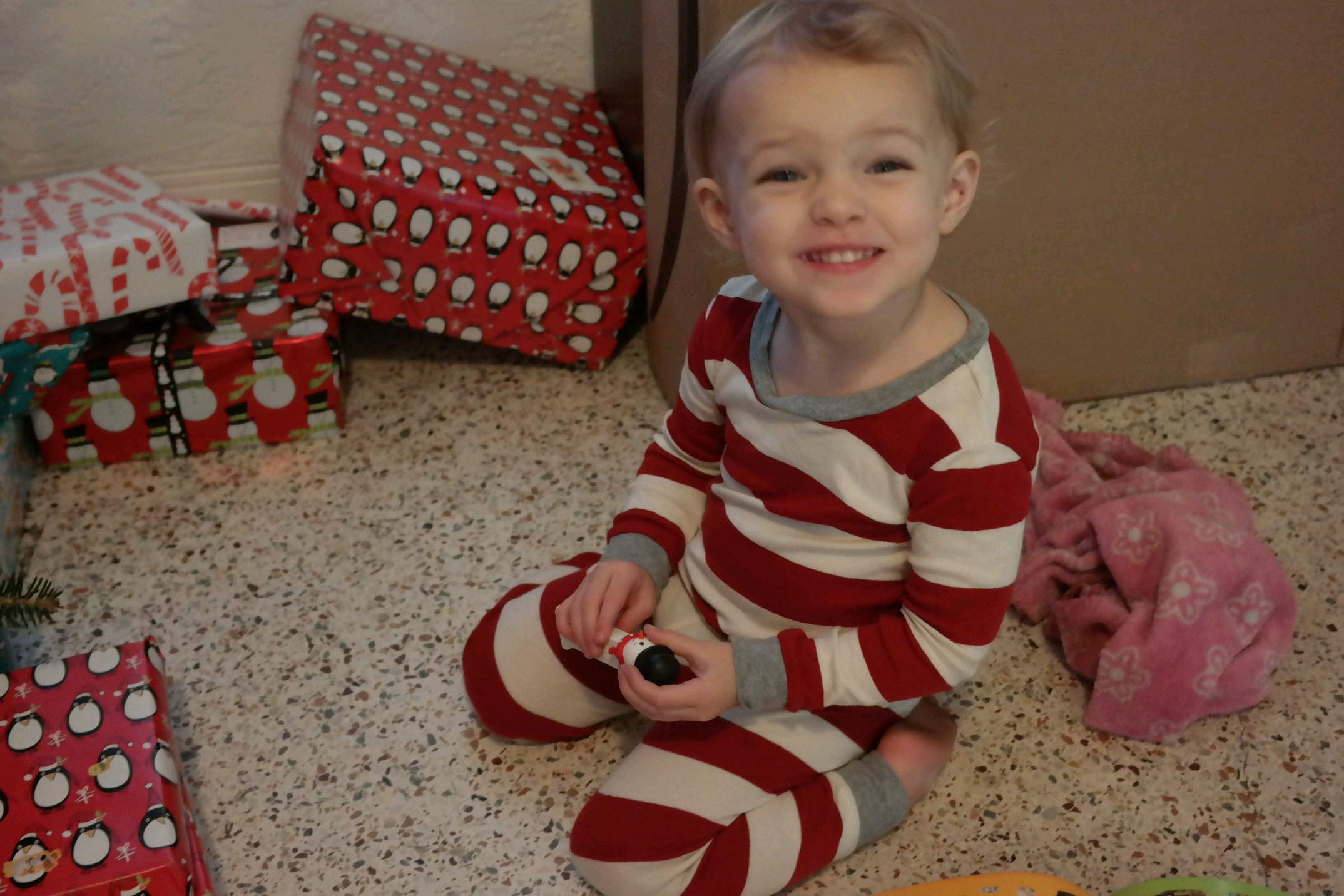 While we find our tree filled with presents this year, the trunk of my car is filled for a trip to Salvation Army to keep a balance between what we have. Every new thing that comes in must replace something we already have because accumulating things is a burden.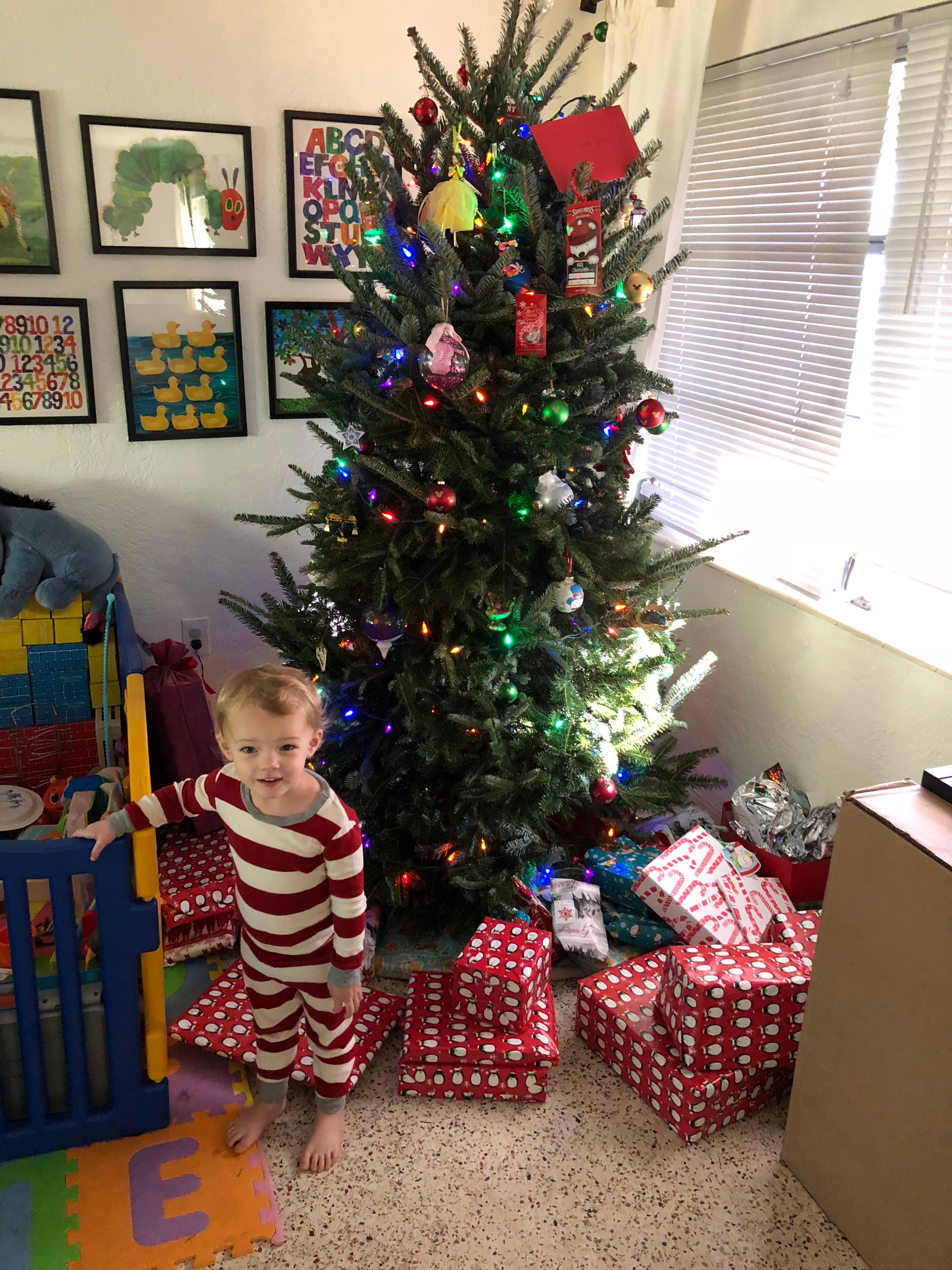 Madeleine's favorite present was the bunny played by Kevin Hart from the animated movie "The Secret Life of Pets" which is her favorite!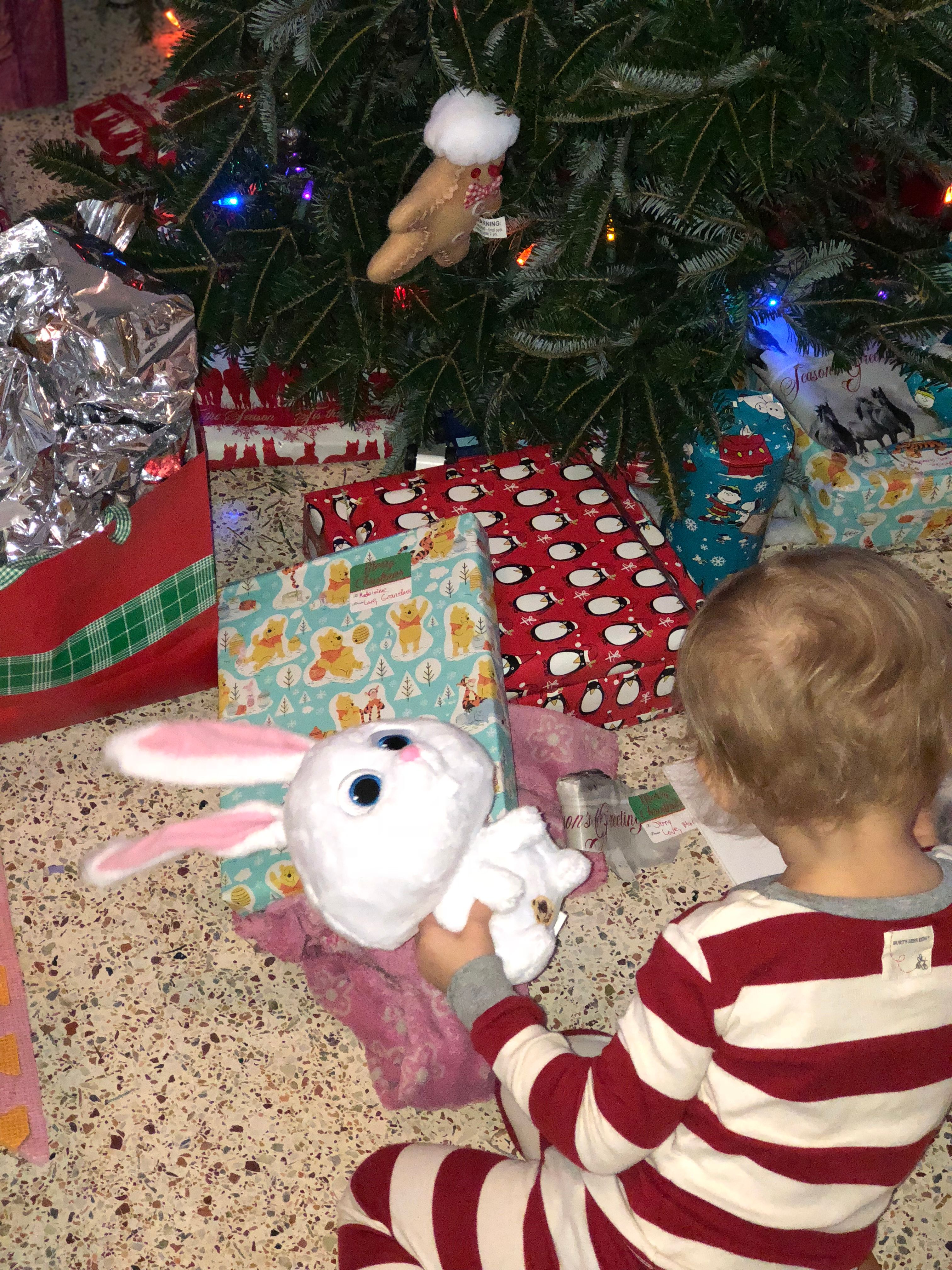 My Mom visited us for Christmas for the first time this year and enjoys time with the Eeyores!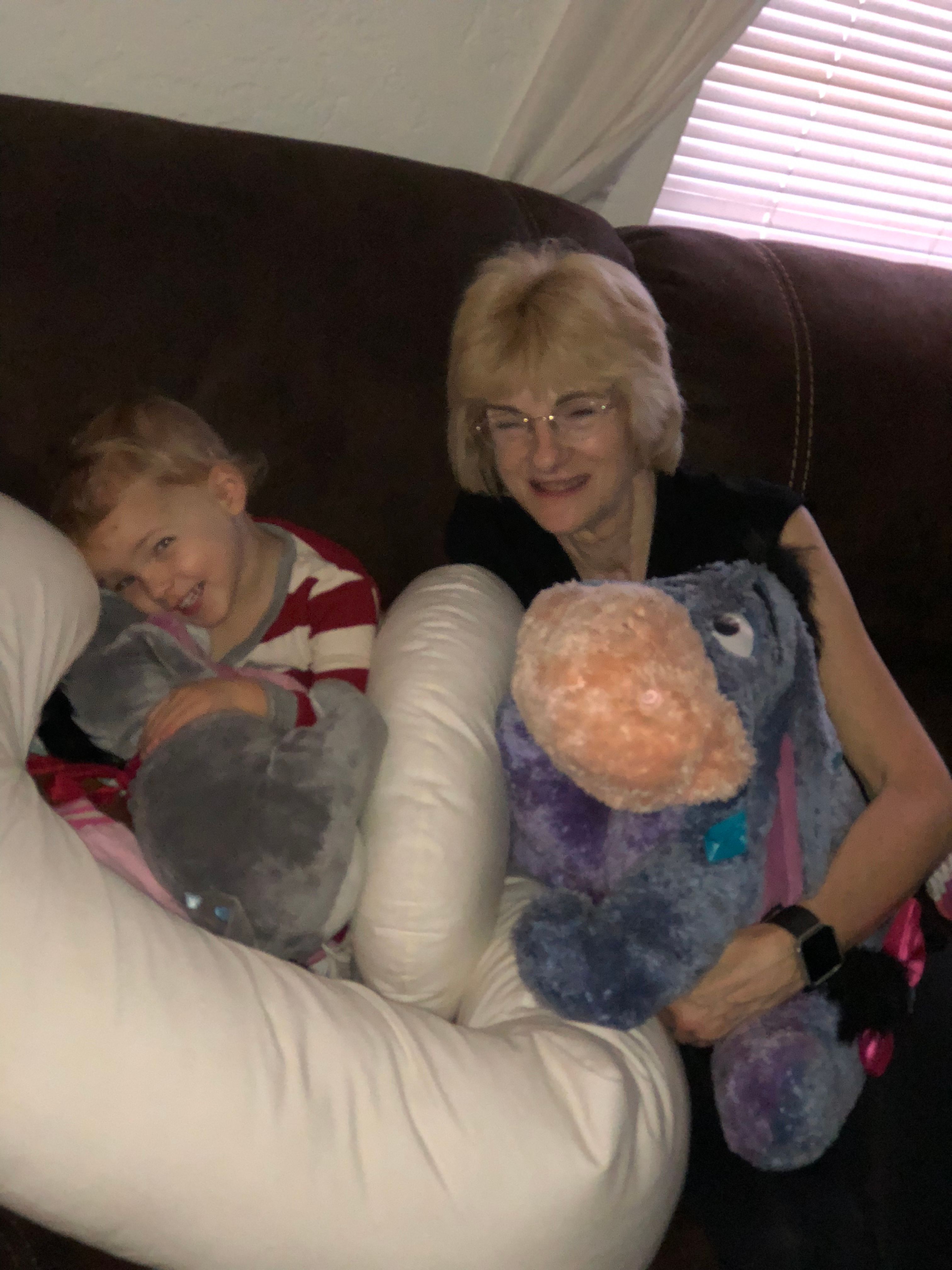 My favorite gift was a new pair of sandals from @laurabanfield. These replace the $5 pair I wore for the last year or so.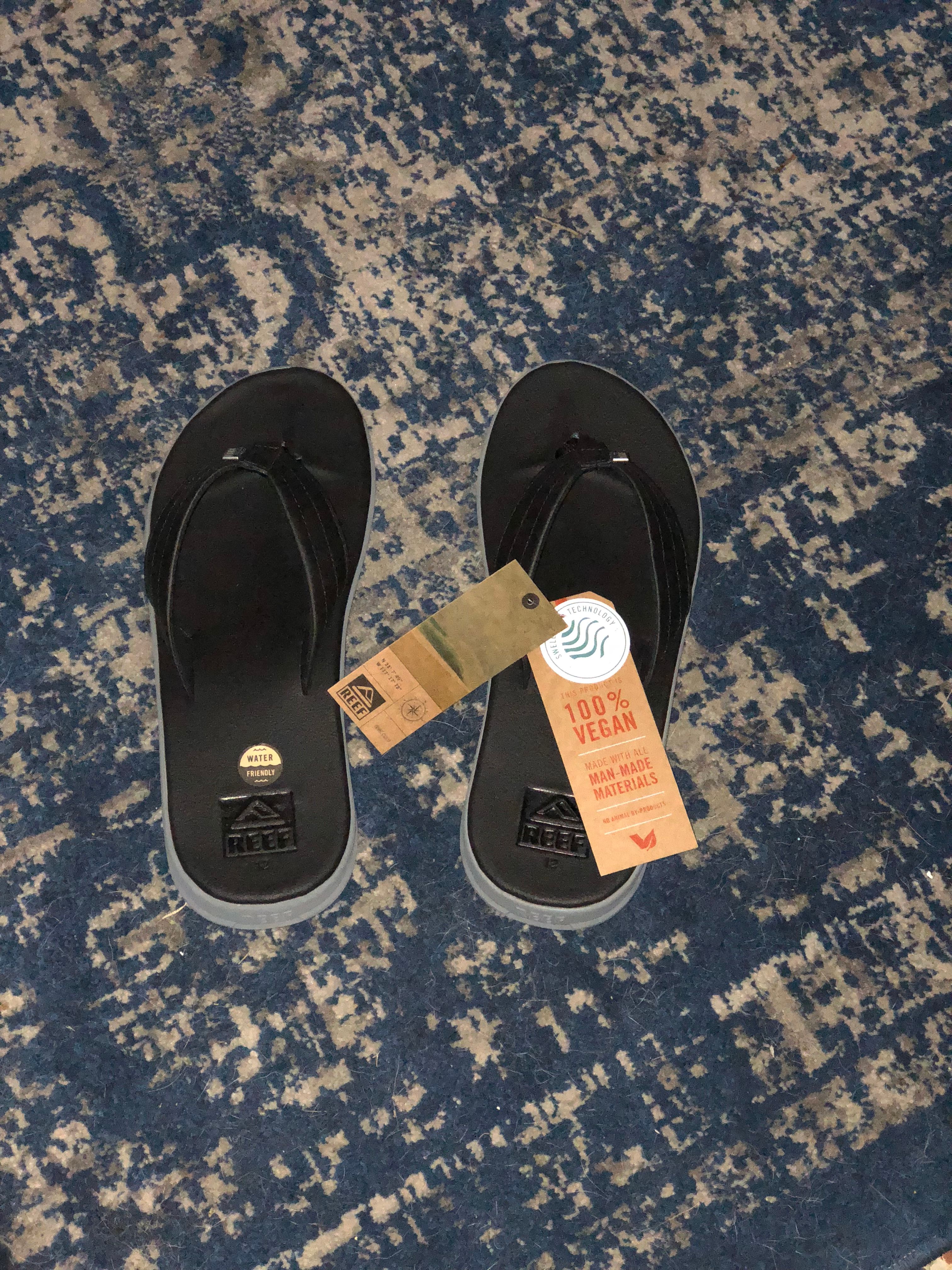 As full of joy as the Christmas season is, it also brings sadness as we try to show how much we love each other with often unnecessary gifts. Hopefully we can continue both as a family and as a world to reduce the amount of products we buy and to make more of our gifts ourselves with what we already have.
While I feel like my family gave gifts in much moderation this year compared to many years past, it still feels wasteful with all the wrapping paper and boxes. I am grateful everyone was understanding with me not wrapping any presents and buying only practical gifts such as a new shower head and a clothes drying rack. I gave out pieces of paper with faces of dead presidents and numbers on them for most of my gifts and maybe we can do without these paper bills in our lifetime too.
Thank you for joining us in celebration of Christmas which feels like a celebration of our common humanity and a birthday for all of us because to celebrate one of our lives is to celebrate all.
Love,
Jerry Banfield