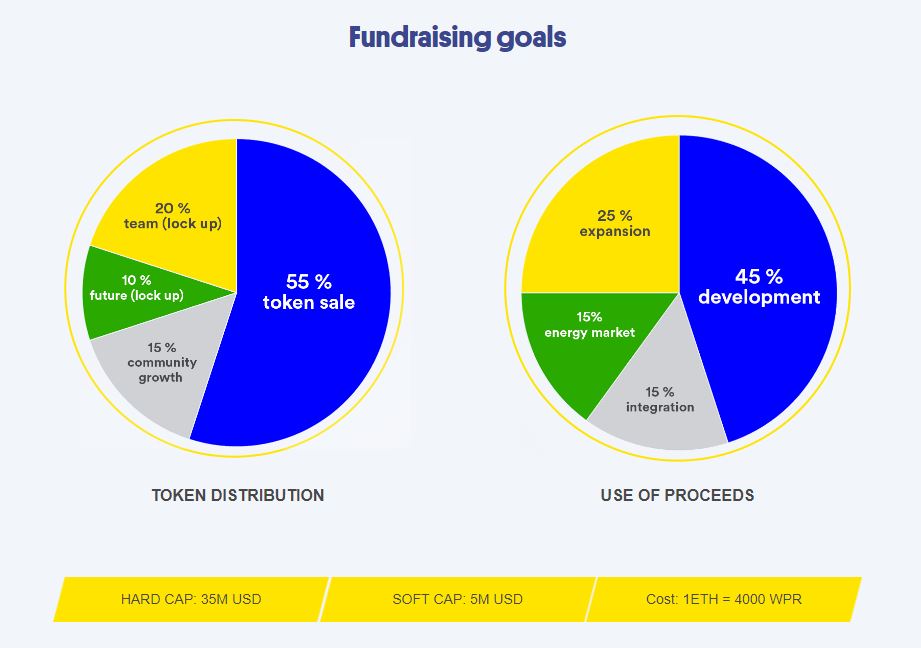 Hi everyone! It is obvious that we would spend a lot of time in front of our computers from now on, if you don't believe me, just check where you sit right now! But at least now we have all the reasons to spend quality time and earn money for our devotion and hard work. Since I found out about Blockchain Technology I have started to study about it, to explore all the options and opportunities that brings into the real life. And these benefits are enormous, but what I like most is that now anyone can get involved to help and support a blockchain based project and earn money in return. So make your home your office and start benefit from it!
Today I want to present to you WePower, which in my opinion is one of the best ICO of this year. I have been involved in many ICOs and I am pleased to say the revenue was good, but WePower is here to change the rules of the game. They have put everything in this project: their goals, their dreams, their money. But let's see what this is all about:
First or all, WePower is a blockchain-based green energy trading platform, which enables green energy producers to raise capital by issuing and trade energy tokens. In simple words, WePower is up to put out there a revolutionary energy token that will change the way we use and understand energy today. Here is just a glint form their original project's description:
"We power enables energy producers to raise capital by issuing their own energy tokens. These tokens represent energy they commit to produce and deliver. As a result, energy producers can trade directly with the green energy buyers (consumers and investors) and raise capital by selling energy upfront, at below market rates." (source)
I could write all day about the innovative ideas and goals of it, but trust, you would like to see it by yourself. So please feel free to visit the links below.

And now the best question you could ask: "Should I invest my money in WePower ICO?" My answer for you is quite simple: just go and take a look at the numbers, and you will see there are already more than 93,136 people waiting to join the token sale, and this number is going up really fast. So for me the decision is simple. I wanna be a part of something great, I will be a part of WePower.
WePower Website
WePower Whitepaper
WePower ANN Thread
WePower BOUNTY Thread
WePower Telegram