I wrote in my recent post about Income Tax officials in India raiding several Indian bitcoin and alt-coin exchanges. It has led to a new development; I-T department is now sending notices to 400,000 to 500,000 High-Net-Worth Individuals (HNWI) on suspicions of tax evasion.
Source
From my early days on Steemit, as well as on Facebook and other channels I have communicated to users from India investing in cryptocurrencies to look up their tax liability and file the income tax returns to avoid running into the authorities at any point in time.
I've stated this several times to Indian users involved in the cryptocurrency space, to do their due diligence, and find out their income tax liability arising from investing in Bitcoins.
Steemit Users from India
India is steadily adding over 200K new investors on Indian bitcoin exchanges. For Steemit, India is 4th highest source of it's traffic. If you are earning and cashing out your Steemit earnings, you are liable to pay tax.
Recently, my well researched guide on filing your tax returns was published by TheQuint. In case your auditors are unaware about the taxation nitty-gritties surrounding Bitcoin you are welcome to share my guide them so he can analyse it and figure it out.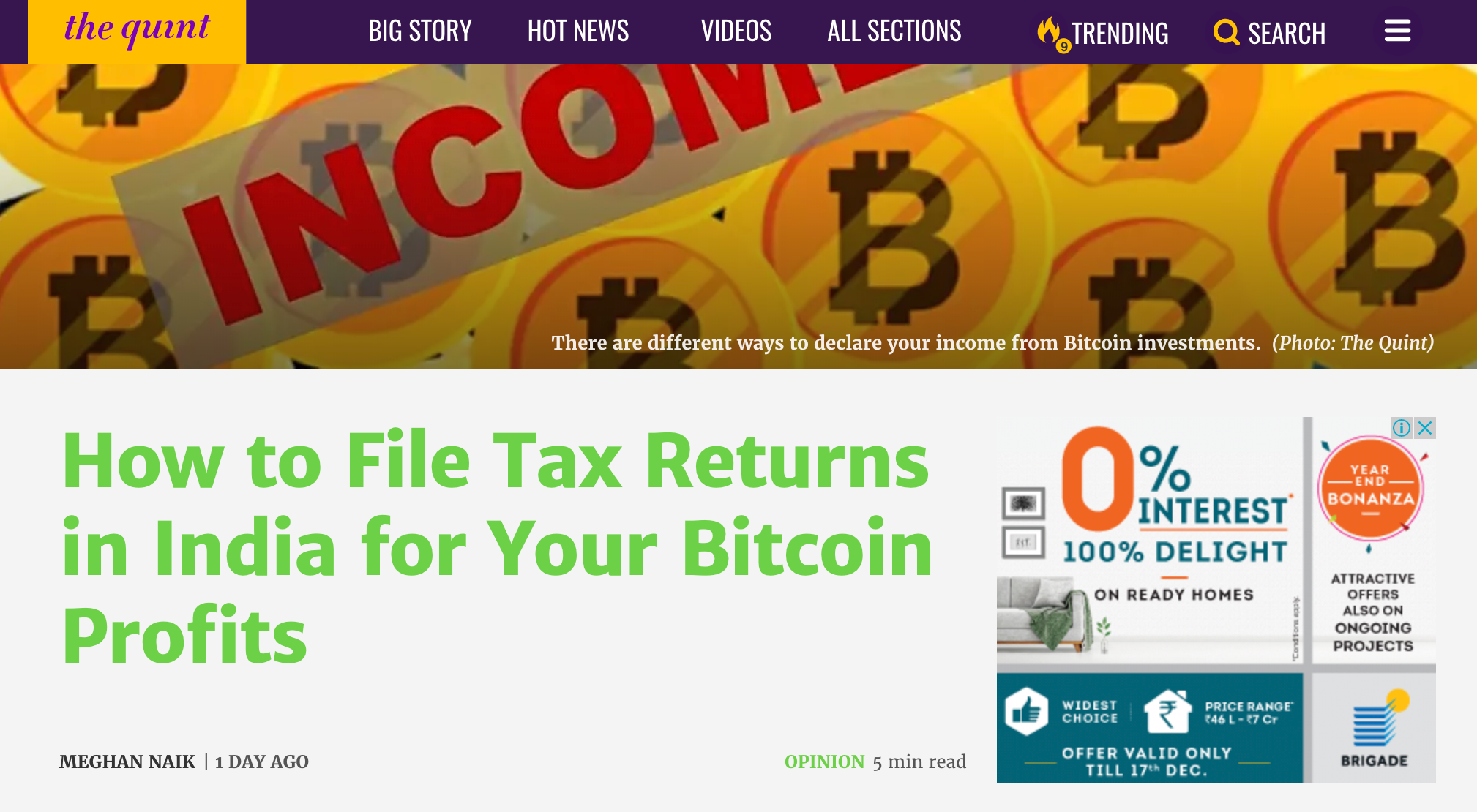 Many have benefitted from the directions pointed out in my article on filing your tax returns on your bitcoin gains. It is accurate given the current policies (or lack thereof) of the Indian government towards Bitcoin. But feel free to do your own research first-goes without saying.
The Bangalore Income Tax wing is considered amongst the most aggressive wings of the I-T department in the country. It led the raid last week and supervised the whole operation. It has now dispatched the details on entities on the databases of Indian exchanges that it scrutinised to 8 other such I-T wings pan-India.
Conclusion:
Individuals and businesses whose records were recovered during the raid are being probed under tax-evasion charges. These individuals and businesses will have to compulsorily pay capital gains tax on their Bitcoin investments. But beyond this there seems to be no other legal action being taken.
Please visit your local auditor and have them look into your accounts at the earliest if you haven't filed your returns.
What Do I think?
I think this is a good move which should ideally lead to faster legalisation of Bitcoin use and cryptocurrency trade in the country.
---
If you like my work kindly resteem it to your friends. You may also continue reading my recent posts which might interest you:
Steemit Mentioned In: How to File Tax Returns in India for Your Bitcoin Profits—My Latest Feature In TheQuint!
---