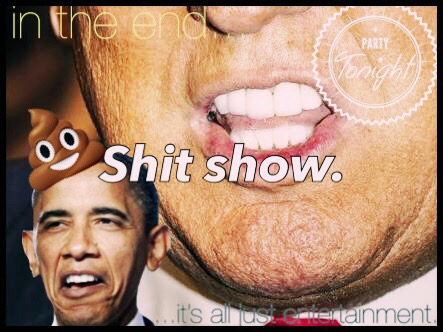 What a shithole.
Folks all over social media are "outraged" over Trump saying "shithole" when referring to other countries, but have no problems with either his or Barack Obama's drone bombing of innocent children in these "shithole" countries.
The irony and dark amusement never ends, when it comes to the sheep crowd.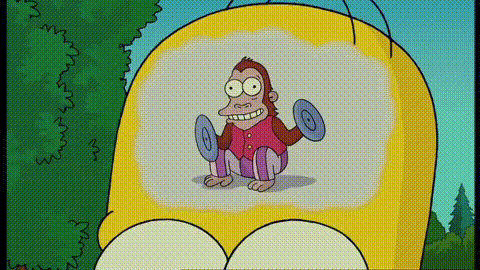 I'm using this opportunity, and the gif file above, to invite the more aware individuals on these platforms over to Steemit. Things are a lot less "shithole-y" over here, in my view.
Laughable.
A couple months ago it was Russians rigging elections, then it was whether or not folks would kneel or stand for the magic rag salute. Now, it's a remark made by a reality TV show president that has everyone so "SCANDALIZED"!!!
Show them a picture of the kids Obama and Trump bomb and mutilate and these same amoebas will say "Meh" and go back to chugging their Biff Lite beer on the couch and pontificating loudly on this or that "moral virtue."
---
Click this link to see what's really happening:
---
It's happening under Trump, too. And on an even greater scale. Whether or not Trump said "shithole" or not, is not the issue. The issue is a bunch of virtue-signaling dummies pretending to be outraged at crimes against humanity, etc, when really, they don't give a good goddamn at all, as long as their hair is in place, mom's credit card works, and their "protest outfit" skinny jeans are tight enough.
The talking heads on the news are exactly the same. A bunch of faux "outrage." They can all get fucked. For those of you with me here on planet earth. Godspeed and god bless.
Peace, Love, and Anarchy!
~*~
~KafkA
!
---
Graham Smith is a Voluntaryist activist, creator, and peaceful parent residing in Niigata City, Japan. Graham runs the "Voluntary Japan" online initiative with a presence here on Steem, as well as Facebook and Twitter. (Hit me up so I can stop talking about myself in the third person!)