Lessons from the Other Side
The Unappreciated Life
Mazi woke up by 08:05 am. It was a Saturday morning. He was dressed in a cotton pajamas. He walked slowly to the front door and opened it. On the front porch was the day's newspaper. He bent to pick it up and felt a pain in his hip. The years are finally taking their toll, he thought. He lowered himself on the rocking chair on the porch and unfolded the newspaper.
On the front page, it read:
Did You Hear: Professor of Art Gives Art to Alma Mater?
Professor Ikenna Obiora Eze has been a professor of art at University of California, Los Angeles for almost twenty years. Every year he finds time out of his busy schedule to create and donate a distinct work of art to schools he had been to. This year he donated a statue to his alma mater, Penn State University. It was a gigantic statue that took him half of the year, working every weekend alone, to complete it. He was very proud of his achievements but he was not a happy man.
---
People who knew him understood him to be a very traditional man. Even though he had the title of professor in the US, he still chose to be addressed as Mazi (similar to Mister), which was a title reserved for men who have buried their father in his native Nigerian village. None of those who were called Mazi had living fathers. But Mazi Eze was not a happy man.
---
Mma, or Mmadinobi, his daughter was a constant thorn in his flesh. It would seem to an unbiased observer that her life mission was to frustrate the aging professor. Since she was thirteen years old, she had been in and out of trouble. It seemed there was no end and no solution to it. More than the embarrassment she caused her father, was the worry which constantly furrowed his brows. He had tried everything from threats to a father-daughter talk.
---
Mma had good, though not spectacular, grades throughout high school. However, after graduation, she had refused to listen to the father. All admonitions to settle down, prepare and write admissions tests, fell on deaf ears.
---
It was not up to two months they both sat on that porch and attempted to talk.
"Mma, before I became a professor, before I was a citizen of this country, before I knew which leg to stand on, there was you. You were and always have been the shining star of my life and your mom's," he paused, and searched her face to meet her eyes. She avoided his gaze.
"Please, look at your father," he said in almost a whisper. The pain in his voice made her look up and she saw the tears in his eyes. She always felt that her father was given to drama but she had never seen him cry before. She did not know how to react. She chose indignation.
"Daddy, you said you wanted to talk. You should have just said you wanted to make me feel guilty. Well, it is not working. I haven't done anything wrong. I'm sorry, I have to go now," she said as she collected her cell phone and jacket and walked down the short steps to her boyfriend's car waiting down the road.
Mazi was left alone with his thoughts. He thought about his years growing up in Nigeria. At Mma's age, he own father still disciplined his with the cane. Such things were not allowed in the US. He watched her join the almost thirty-five years old guy in his old chevrolet and they drove off.
---
Mazi could not tell which of the two was the source of all the havoc that had erupted between the two since she started hanging with him and his crowd. She had be arrested twice by campus security once once by the police indecent exposure, illicit drug use and assault. He wondered if Mma was addicted to any drugs.
---
Unknown to Mma, her father was battling with a whole new problem concerning her. Just a week before, he received an envelop filled with pictures 5x7 inches nude pictures of his daughter doing things he never imagined. He was shocked and could not look at her and the man in the picture. He never thought the problem was this big. He blamed himself. He was too busy with his career and her mother was away in Nigeria. He did not give her enough attention, he thought.
A Call From Home
He was still brooding about the problem when his phone rang. It was his uncle John from Nigeria. He seldom received calls from home except there was an urgent need or some grave news so he dreaded calls from home. He had enough problems as it was. He did not take the call. He let it ring out. He noticed that he had been holding his breath. He breathed out and called back his uncle.
"Hello, Mazi," he said. "How is everyone at home?"
He listened to the weak voice on the other end of the line. He was barely audible.
"Yes, Mma and her mother are doing very well," he answered.
After listening some more, he said, "Oh, that's so sad. Was she sick? I'm so sorry to hear that."
His aunt, uncle John's wife took ill and died two nights ago. He promised to send money home for his uncle's upkeep and the burial of his wife. He had been part of that reality but he still could not figure out why his people made burial ceremonies so expensive that, apart from the grief of losing a loved one, people had to worry about laying their bodies to rest due to the cost involved.
---
His thoughts about the recently deceased was interrupted by the blackmailers and the nude pictures of his daughter they had sent. He could not still figure out who could have done such a lowlife thing. He suspected it had something to do with the Dean of Arts election that was coming up soon. He needed a break from all that, he thought. Then it suddenly hit him that instead of sending money, he could actually take his leave and travel home for that burial, taking Mma with him. The thought lifted his spirits.
---
Mma was born in Nigeria but she was only a baby when she was brought to the US. Ever since, she had never visited Nigeria before. She had heard stories and had always wanted to go. Unfortunately, it had not been possible for her to visit due to the logistics involved. The more Mazi thought about it, the better the idea seemed to him. He would have to be careful how he approached the matter. Mma knew uncle John and his wife and the woman doted on her.
---
He decided to call Mma's cell. Tactically he told her that perhaps he'd been too hard on her and that he would like the two of them to get along better. She seemed to like the idea because it would give her more leverage to take advantage of the professor. She agreed to come home early so they could have dinner as a family.
---
Dinner went well. Mazi did not break the news of his aunt's death to her that night. He focused on appeasing Mma in every way he could. A week later, Mma returned to find a sad-looking Mazi sitting on at the front porch on the rocking chair.
"What's wrong, dad?"
"I received news of my aunt's death. Aunt Felicity, has passed away," he said.
Mma immediately grew sad. "I'm so sorry to hear that. Will you have to go home?"
"Yes. I will have to go before the end of next week," he replied, holding his breath. His strategy would work best if she offered to go without any exertion from him.
"Can I come with you?"
"Yes, I think so. Have you made travel arrangements?" Mazi asked.
"No, Dad."
In that case, Mazi decided to book the flight. Mma's tickets were for a round trip, so she could not have believed that she was not returning to the United States of America.
---
A Parallel Universe...
Mazi and his daughter arrived Lagos, then took another flight to Enugu where Amandu, Mazi's nephew was waiting in the airport to take them home. Mma was fascinated with everything she saw. She especially liked the yellow tricycle used as cab in the municipal. Amandu drove slowly, carefully avoiding the long vehicles until they were out of town. He drove another twenty-two miles East before making a detour into a dirt road.
Mma was enjoying the trip but the shakes and bumps seemed about to make her slightly sick. She wound down the glass of the back door and put her head through the window to allow the cold morning breeze blow on her face. She took in the scenery. Before her spread out undulating hills and rocks scattered among cassava farms and flat swampy land on which rice was planted. They arrived their hometown of Aro.
Mma was surprised at the kind of welcome their received. It appeared that the whole kindred had been waiting for them. There were a mixture of what seemed her as screams and songs. The women, teenagers and little children came in turn to greet her with a hug. Even though she had never met these people, she felt at home.
That was when she met Cynthia, her first cousin, first daughter to uncle Bundu and aunt Maria. She thought it was odd that she had such a name, having lived in the village all her life but she did not have to think about that for long because she discovered that she spoke English with surprising fluency in spite of her accent.
Perhaps the biggest shock Mma received was the fact that Cynthia was a first year student of Microbiology at the University of Nigeria Nsukka and it was from there that she came home to help her mom with farm work and other domestic chores. Mma wished she could speak Igbo as much as Cynthia spoke English.
Finally, the songs and greetings were done with and the father and daughter walked a few yards to the front door of their house. It was a red brick house that looked abandoned from the outside. At the entrance of the house stood an old woman, smiling. Granny, Mma thought.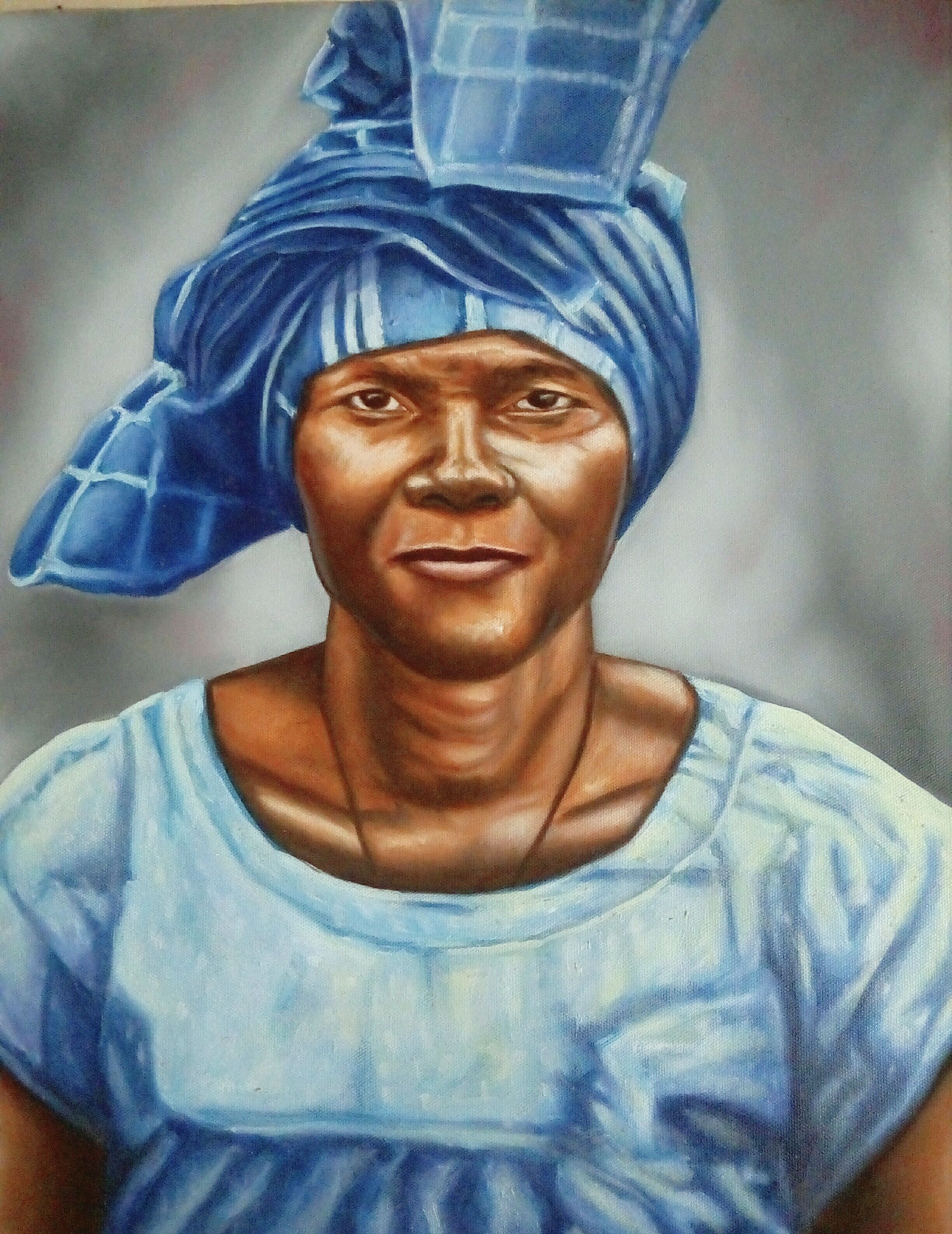 She had only visited them twice in the US all her life. She still looked strong and energetic in spite of her 85 years on earth. She spread her arms and accepted Mma in warm embrace. Mazi stood by and admired his mother. She molded him into the man he was and until that moment, he dared not disobey her. He released one hand from Mma and pulled in Mazi. They stood there for a couple of minutes, then went into the sitting room together.
"Obiora," she called out. "You look tired and worried. You will eat and tell me what bothers you. Please come to the dining."
"Mama," she called Mma. "Come on..."
---
After having breakfast, Mma went to seek out Cynthia while Mazi and his mother, Arith talked in the kitchen. He narrated his troubles with Mma to his mother, making sure to understate the gravity of it all. She sat quietly and listened. Finally, when he was done, she quietly responded: "Well, she is not going back. Where is her passport?" she asked, getting to her feet and climbing their stairs to Mma's room with surprising agility. She returned almost immediately with Mma's passport and proceeded to lock it in the safe sitting at the front right corner of the sitting room.
Mazi watched silently. This was exactly what he expected. The woman hadn't changed one bit.
The Funeral
The funeral ceremony of Mrs. Felicity Eze took place three days later. It was a long ceremony constituting Christian burial rites and the more complicated traditional Igbo funeral rites. It lasted all day
---
Two days after the funeral, Mazi made a trip to visit his best friend of nearly forty-two years. He was expected to return to Aro before returning to the US with Mma. He never came back. Two weeks after, Mma asked granny when Mazi was coming back and the reply she received shocked her.
"Your daddy has returned to the US to be with his wife. You're stuck with me now."
She quickly ran to her room and searched her bag, pouring out all the content. Her ticket and her passport were gone. She tried to call Mazi from the only location in the village with average cellular but could not get through. After another two weeks with granny, she decided to write a letter to her parents for the very first time in her life.
Dear Mom and Dad,
I am so sorry for the troubles I have been causing you both. I did not realise it before now but I have been a horrible daughter. Please forgive me for the pains I have caused you.
But Daddy, you have to get me out of here before I die. There is no electricity, no Internet, every road is a dirt road. Granny is not making things any easier, she does not use the electric power generator. She does not use the fridge. Her chilled water comes from an earthen pot. Did you know that she would cook soup and keep warming and eating it for one week until there is no taste left in it?
Granny does not spend any of the money you send to her. She will not give me any money until I am admitted to college. She locks it up in her safe. Granny is so hard. Please I want to come back.
We go to farm every other day and I have to fetch hay for her goats. Uhh, I feel like poisoning those goats. I don't have any friends. Please let me come back. If I have to live here another month, I will surely die.
I look forward to hearing from you.
Your daughter,
Mma
---
Both parents were surprised to see the tone of their daughter's letter. Her mother was tempted to bring her back but it was out of her hands. Her grandmother would send her back whenever she feels she had been rehabilitated.
---
It took Mma three months to realize that she was not going back to the US, at least not yet. She gradually started accepting the situation for what it was. She studied for and passed the entrance exam to the University.
---
Mma had just finished her final year exams when her Granny took ill and she had to return to her hometown. She knew she was not going to make it. Her grandma waved her close and when she was near enough, she gave her the combination of the safe. But now, she didn't need it. That night, Mrs. Arith Eze died in her sleep but the lessons Mma learned from that old woman would remain with her for the rest of her days.
---
---

Click on the coin to join ADSactly Discord Chat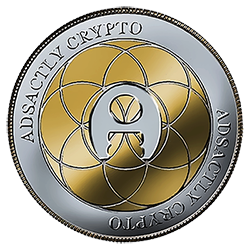 ---
Vote @adsactly-witness for Steem witness! Go to: https://steemit.com/~witnesses
In the bottom of the page type: adsactly-witness and press vote.



Use small letters and no "@" sign. Or, click here to vote directly!
Thank you!

---